Are you in search of creative inspiration? Coffee filter crafts for kids are an awesome way to create artistic masterpieces as well as build fine motor skills.
Our collection includes more than 25 ideas, ranging from cute coffee filter animals and bugs to festive holiday decorations.
And remember, this is just one of the many types of craft projects we offer. For more inspiration, don't forget to visit our extensive collection of craft ideas for kids. Let's start crafting!
Coffee filter crafts are perfect for preschoolers, kindergarteners, and elementary aged children, serving as an engaging and colorful way to learn and grow.
The process of creating these crafts can help develop their fine motor skills, creativity, and understanding of colors and shapes.
Even toddlers, under adult supervision, can join in the fun – learning color blending, improving hand-eye coordination, and experiencing the joy of creating something beautiful with their tiny hands.
These crafts are not just about the end product, but about the journey of discovery, learning, and play that children embark on while making them!
Why Coffee Filters Are Great for Crafting
Coffee filters are an excellent material for crafting for several reasons. First and foremost, they are inexpensive and readily available, making them an easy choice for budget-conscious parents and educators.
This accessibility also means that they can be used in high quantities for group activities without straining resources.
Beyond their practicality, coffee filters are a fantastic medium for teaching children about art and creativity.
They can be transformed through a variety of artistic techniques, including painting, coloring, and collaging, encouraging children to think creatively and develop their problem-solving skills.
What's more, coffee filters are incredibly versatile, lending themselves to a wide range of projects.
The beauty of coffee filter crafts lies in their adaptability – they can be as simple or as complex as needed, always resulting in a unique and beautiful piece of art.
This post contains affiliate links. As an Amazon Associate and a participant in other affiliate programs, we earn a commission on qualifying purchases.
Recommended Coffee Filter Craft Supplies
Our favorite coffee filter craft supplies are sure to spark creativity in the little ones! We love to start with round white coffee filters that serve as the perfect blank canvas for a child's imagination.
Washable markers are essential for adding vibrant hues and designs, while clothespins and chenille stems can be used to create wonderful structures or even cute little critters.
Googly eyes add a charming, playful touch to any craft project, and don't forget the paint – it's a fantastic way for children to express their artistic sides.
Finally, we recommend having a low temp glue gun and tacky craft glue on hand. They're great for ensuring all your craft elements stick together, creating a masterpiece that's as durable as it is beautiful.
Crayola Broad Line Markers 12ct
Crayola Ultra Clean Fine Line Washable Markers, Kids Markers For School, Back To School Gifts, 40 Count
Extra Large Silicone Mat for Crafts, 25.2 x 17.7 inches Epoxy Resin Jewelry Casting Molds Premium Silicone Placemat Nonslip Nonstick Countertop Protector (64 x 45cm x 0.8mm, Pink)
Apple Barrel Acrylic Paint Set (2-Ounce), Best Colors Count, 32 Fl Oz (Pack of 16)
Spray Bottle, 1oz/30ml Small Plastic Fine Mist Spray Bottles, Mini Empty Travel Bottles with Funnels and Labels 6 Pack
Tassel Toppers 10 Pack – Non-Toxic Washable Glitter Glue Stick Set, Glitter Glue Gel Pens for Art Projects, Grad Caps Assorted Colors Glue Stick, Decorating Supplies, Glitter Pens,
Crafts With Coffee Filters
Ready to get crafty with coffee filters? Here is a list of fun, creative, and easy coffee filter craft projects that you can enjoy at home or in school, perfect for letting those little imaginations flourish.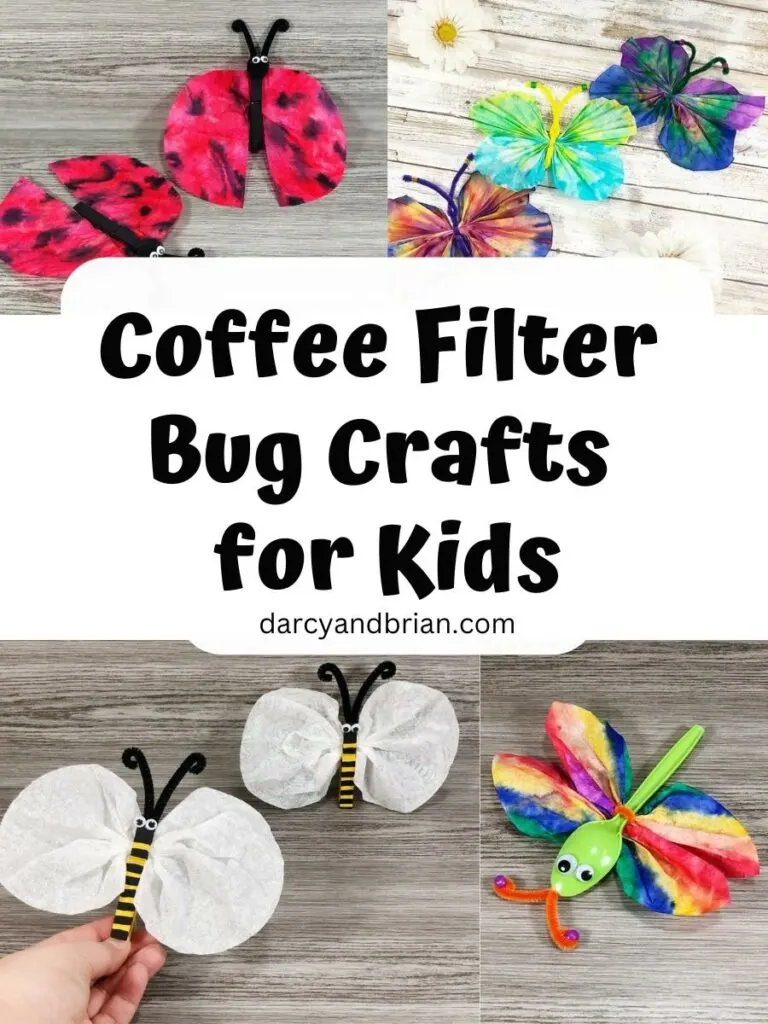 Coffee Filter Bugs
Unleash your children's creativity with our coffee filter bug creations! These delightful, easy-to-make crafts are perfect for fueling their fascination with the small, crawling creatures of the natural world.
These are perfect additions to any insect unit study or when learning about their life cycles.
Coffee Filter Birds
Let's take our craftiness sky-high with our coffee filter birds. These crafts are a beautiful and fun way to engage the kids in creating vibrant flyers as well as non-flying birds, perfect for exploring the fascinating world of avian creatures.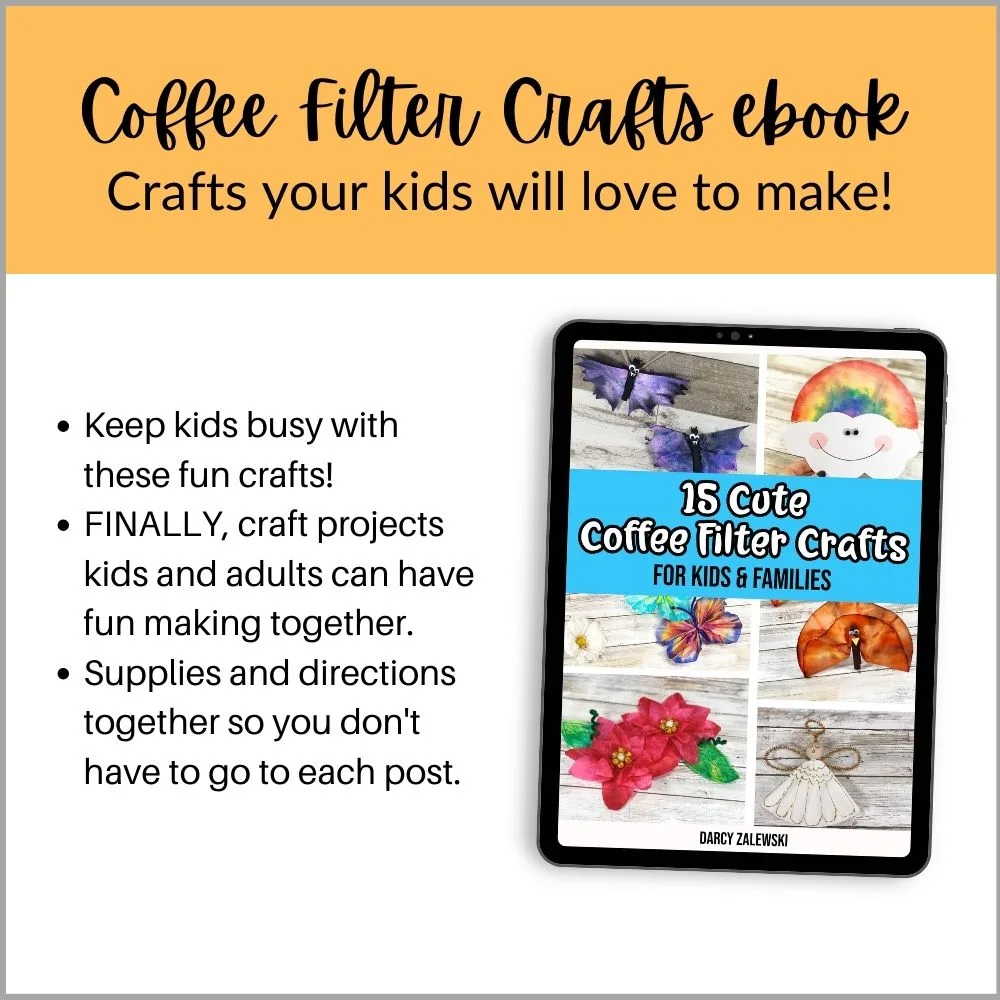 Spring Coffee Filter Crafts
Spring is a season synonymous with rebirth and new beginnings, and what better way to celebrate its arrival than with some vibrant coffee filter crafts!
Here are some fun-filled projects perfect for Easter and Saint Patrick's Day, offering an exciting fusion of creativity and festive cheer.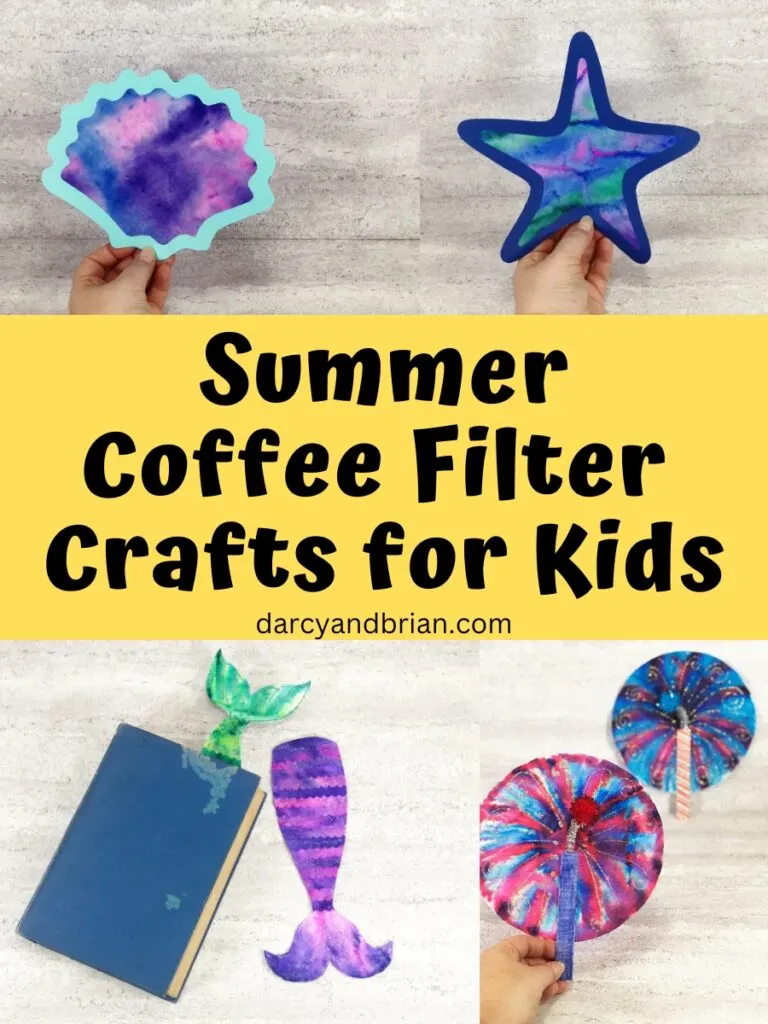 Summer Coffee Filter Crafts
As the days lengthen and the weather warms, there's no better time create some delightful summer coffee filter crafts!
These projects, many of which transform into gorgeous suncatchers when put against a window, are the perfect way to capture the essence of summer.
Fall Coffee Filter Crafts
As the leaves change color and the air turns crisp, it's the perfect opportunity to create some fall-themed coffee filter crafts.
These projects, a delightful mix of Halloween and Thanksgiving themes, bring the magic of the season to life right at your crafting table.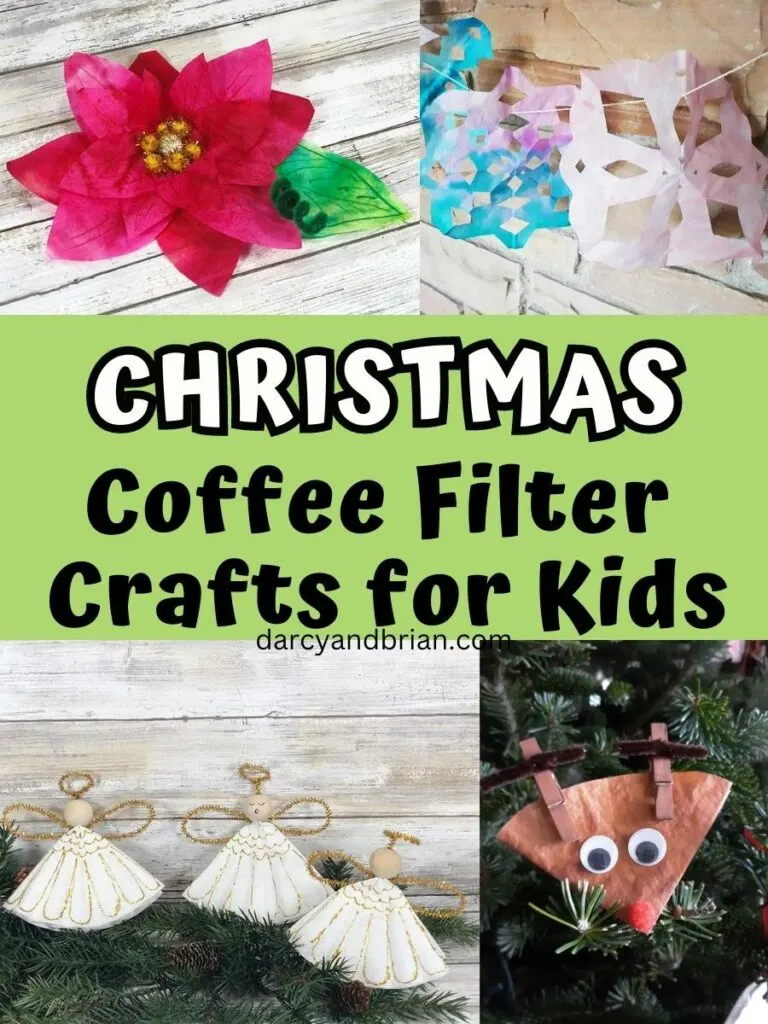 Coffee Filter Christmas Crafts
To bring the joyous spirit of Christmas into your home, let's explore some enchanting coffee filter Christmas crafts that serve as delightful holiday adornments.
These craft projects, infused with holiday cheer and creativity, are sure to make your festive season extra special.
Benefits of Making Coffee Filter Crafts for Kids
Engaging in coffee filter crafts offers a plethora of educational benefits for kids, making them a superb choice for both homeschool and classroom projects. These hands-on activities are also an excellent option for small groups because the materials tend to be affordable and easy to find.
One significant benefit is the introduction to the science of chromatography. As children watch the colors spread and mix on the coffee filter, they gain a practical understanding of how different colors can be separated from mixtures, introducing them to basic scientific principles.
Moreover, these crafts provide an opportunity to work on fine motor skills. The process of coloring, cutting, and assembling the crafts helps children enhance their hand-eye coordination and develop the small muscles in their hands, which are essential skills for writing and other everyday tasks.
Coffee filter crafts also stimulate imagination and creativity. Kids get the chance to design and create their own unique art pieces, encouraging them to think out of the box and express their individuality.
Additionally, these projects are an excellent tool for teaching children about different colors and textures. As they experiment with various materials and observe the transformation of a plain coffee filter into a vibrant craft, they gain a deeper appreciation for color dynamics.
Above all, coffee filter crafts are a fun way to express oneself. These activities offer a joyful experience that fosters creativity, making learning enjoyable and memorable.
Tips and Advice for Making Crafts with Coffee Filters
When crafting with coffee filters, here are some tips that can enhance your creative journey:
Type of Markers: Stick with washable markers. Unlike permanent markers, such as Sharpies, washable markers beautifully blend and bleed when sprayed with water, creating stunning color fusions on your coffee filters.
Experiment with Colors: Don't hesitate to play around with different color combinations. The joy of coffee filter crafts lies in the unexpected and delightful color mixtures that can emerge.
Variety of Decorative Materials: Don't limit yourself to markers alone. Explore other crafting materials such as paints, glitter, sequins, or even feathers. These can add an extra layer of texture and depth to your crafts.
Types of Coffee Filters: Experiment with different types of coffee filters. While standard ones work great, cone-shaped filters can add an interesting twist to your projects.
Drying Time: Patience is key. Ensure to allocate ample drying time before moving on to the next steps of your craft.
More Fun Activities for Kids
Now that we've explored the vibrant world of coffee filter crafts for kids, let's delve into more exciting activities to keep those little hands busy and minds actively learning. Here are some more fun-filled ideas that kids will absolutely love!