Are you looking for amazing Christmas gift ideas for your family? Whether you are shopping for each family member or planning a combined family gift, we have some ideas they are sure to love!
Gift giving is an integral part of many family Christmas traditions. We search for the perfect thing that matches their interests or personality. Receiving that special gift makes us feel loved. And sometimes, we need help locating that present!
Want to have a little additional fun Christmas morning?
Grab our printable Christmas scavenger hunt clues and hide some of these presents around the house.
Or, wrap up a few things that could be for anyone and play our Disney Right Left gift exchange game.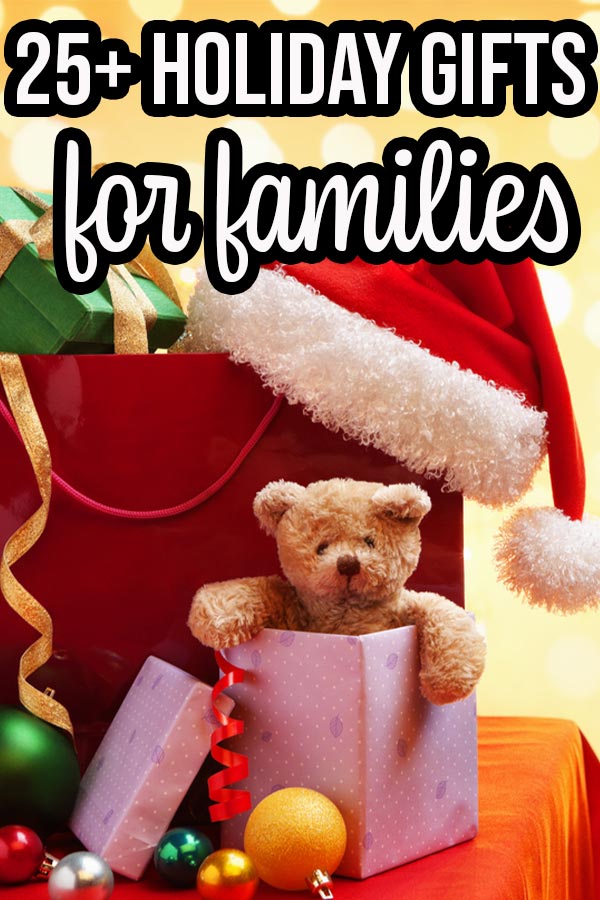 This post contains affiliate links. As an Amazon Associate and a participant in other affiliate programs, we earn a commission on qualifying purchases.
Holiday Gift Guide for Families
Thank you to all the companies who worked with us and provided some of these items.
I love shopping for gifts and helping friends with recommendations for Christmas presents. It also fills my heart with joy when I can donate toys and games to our community.
Here are some of our suggestions for gift ideas to give someone in your family or in your community.
Gifts for Mom and Dad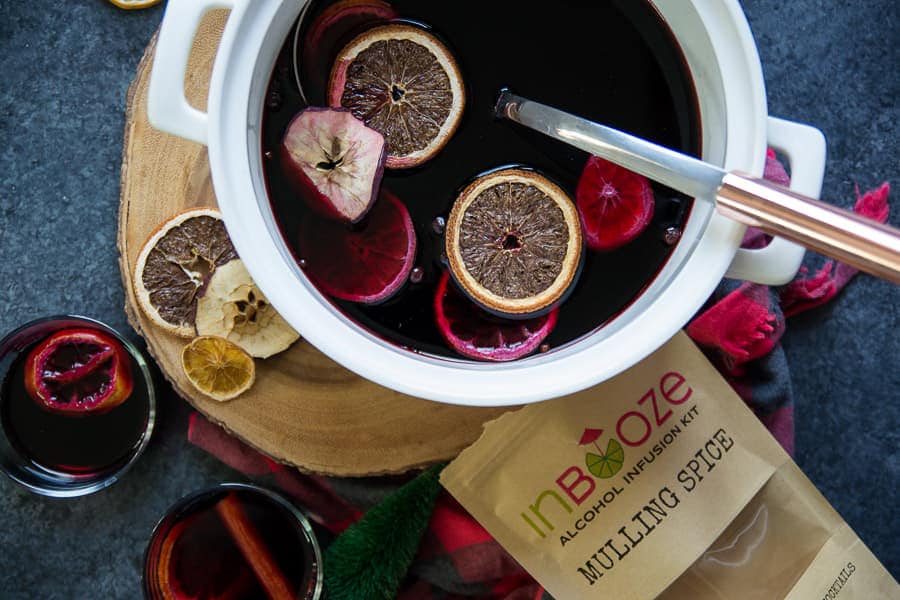 InBooze Cocktail Kits – Easily infuse alcohol to make cocktails at home. I love these kits and have tried almost every flavor. If you aren't sure which one to try first, I suggest a sangria or margarita. Save 20% off with code DARCYSIPS
Air Fryer – We recently bought this air fryer as a gift to ourselves. Anything that makes dinner time easier makes me happy.
Pandemic Legacy Season 0 – Change things up with this cooperative legacy board game. The game play is familiar if you've played Pandemic before, but this time you are part of the CIA during the Cold War. Your job is to investigate the development of a bioweapon and clear out spy agents across the globe.
This game plays and evolves over a series play throughs, which means what happens during one game can affect what happens the next time you play.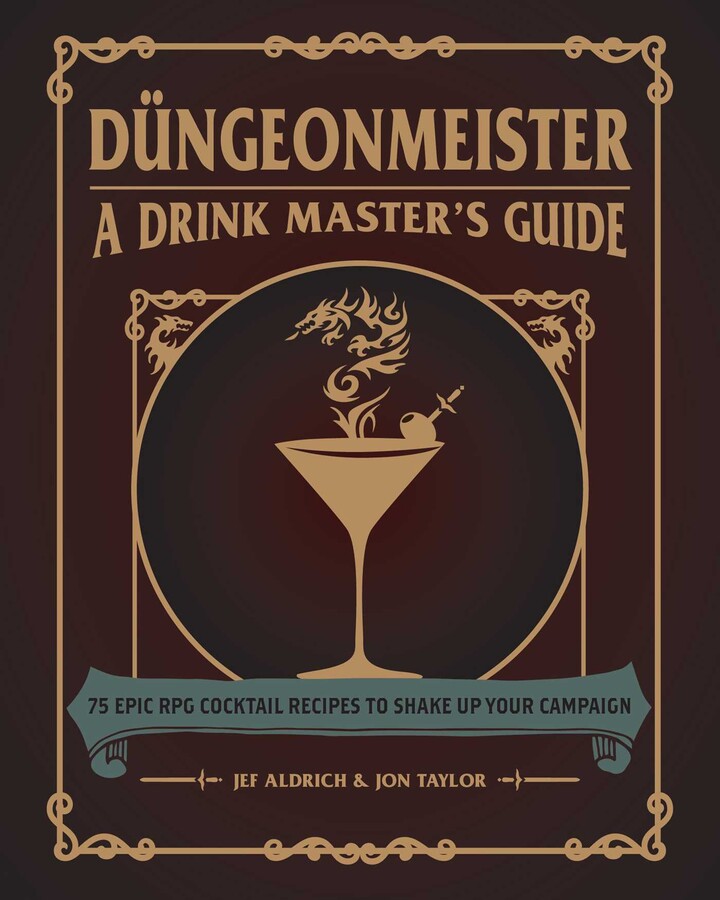 Düngeonmeister: 75 Epic RPG Cocktail Recipes – Leve up your cocktail making skills with this book of RPG-inspired drink recipes. It is perfect for gaming sessions or a D&D themed party. Each drink has a fantasy themed name with helpful tips and amusing side notes throughout.
The cinnamon cider and whiskey-packed Stunning Smite is the perfect drink for taking down your enemies this fall, while the Magic Mistletoe cocktail is sure to spread holiday cheer during your winter campaigns.
Lokai Bracelets – Find a variety of silicone bracelets from Lokai in pretty colors as well as designs featuring Star Wars, Disney, and causes.
Each bracelet is made with a white bead infused with water from Mount Everest, the highest point on earth, as a reminder to stay humble, and a black bead infused with mud from the Dead Sea, the lowest point on earth, as a reminder to stay hopeful.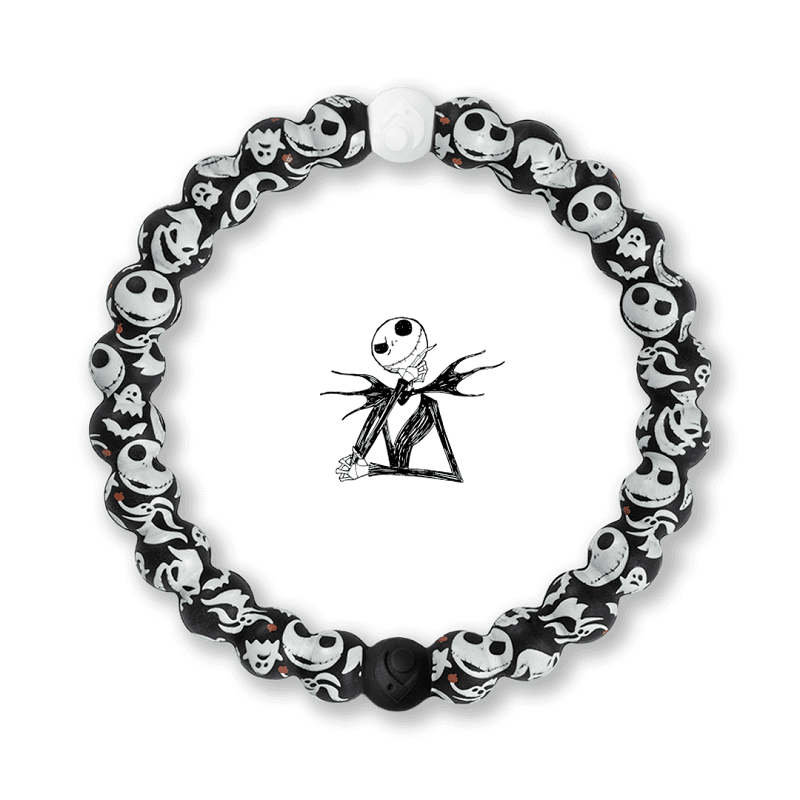 Since learning I have a metal allergy, I've been looking for alternate jewelry options. I love my The Nightmare Before Christmas Lokai bracelet! They also have an extra small size that works well for kids.
Babysitting – Offer to babysit so they can have a date night or tackle a project without kid interruptions. This is a great gift for aunts, uncles, older cousins, and grandparents to give to parents. You get quality time with the kids and the parents get a break – it's a gift for everyone!
Family Photo Session – Plan a session or gift a session that can be booked at a later date. It's always nice to have updated family pictures.
Personalized Luxury Robes – Get comfy robes embroidered with "Mom," "Dad," or their names.
Feminist Stitches Cross Stitch Kit – The kit includes twelve fun and original patterns featuring various designs and quotes that have been popularized by the feminist movement, plus the supplies needed to make two finished projects. The book offers step-by-step instructions with full-color photographs of the finished projects.
Gifts for Grandparents
Grandma & Me in the Kitchen – This activity kit is an amazing way for grandparents to connect with their grandkids in the kitchen.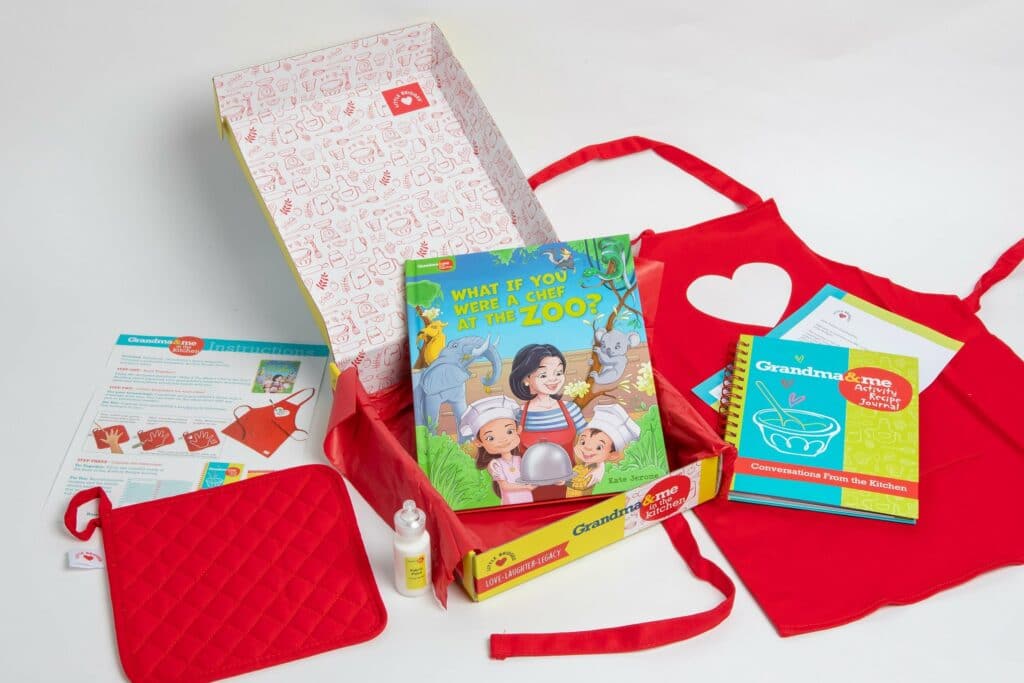 Featuring a picture storybook ("What If You Were a Chef at the Zoo?"), grandchild's apron keepsake, Grandma's potholder keepsake, and activity recipe journal and fabric paint, the activities in this special box kit are intentionally designed to jump-start meaningful conversations between Grandma and her grandchildren.
Nixplay Seed Digital Picture Frame – This is a great way to share photos of the kids with the grandparents all year round – whether they live nearby or far away. You can instantly share photos from your phone to the Nixplay.
Plus, you can invite others to share photos to the frame. How cool would it be for grandparents to see pictures of all the grandkids on one digital frame?
Personalized Blanket – Grandma and Grandpa will love getting cozy on the couch with a custom blanket with the names of their grandchildren on it.
Gifts for Babies and Toddlers
Board Books – give little ones a variety of picture books to look through and have read to them. Board books are more durable and the thicker pages make it easier for little fingers to turn.
Peejamas – These pajamas are designed to help with nighttime potty training. Your toddler will feel like a big kid moving away from using diapers, but these PJs will absorb nighttime messes that happen throughout the potty training process.
Smartmax My 1st Dinosaurs – Great introductory STEM toy for ages 1-5. They are introduced to magnetics as they click the dinosaur bodies together.
nanobebe breastfeeding bottle and bags – This is a great gift for new moms who are breastfeeding AND their baby. These bottles are designed for breastfeeding babies. The shape helps transition baby from breast to bottle.
They also have breast milk bags or use the included adapter to pump milk directly into the bottles. The bottles also stack nicely, which saves space!
Green Toys Parking Garage – My kids LOVED Green Toys when they were little and I loved that they are made from recycled plastic and are recyclable themselves.
This set includes a Mini Helicopter and two Mini Vehicles, featuring a drive-through station on one end and a ramp on the other, an elevator in back and helipad on top.
Green Toys OceanBound Tide Pool Set – OceanBound Plastic Tide Pool Set includes a starfish, scallop, abalone, snail, squid, and jellyfish, as well as a seaweed-patterned storage bag.
The palm-sized shells are the perfect size for scooping and pouring water to wash little ones in infant tubs, while the whole set is also great for the beach and backyard. Plus, the pieces are made in the USA from 100% recycled OceanBound Plastic.
Gifts for Kids
Christmas PJs – We love gifting new Christmas jammies every year. It's become a tradition for our family. This year we shopped online for family pajamas at Primary.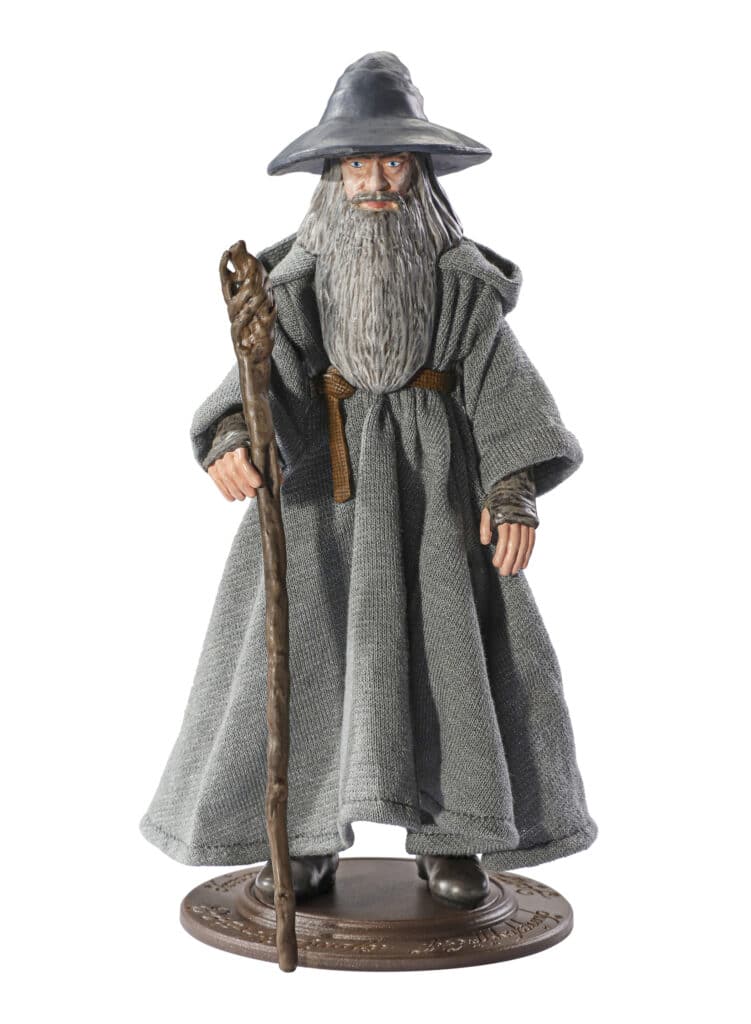 BendyFigs – BendyFigs are awesome posable collectible figures. Collect highly detailed 7″ figures of your favorite characters from Lord of the Rings, Harry Potter, Star Trek, as well as Universal Monsters, such as the Bride of Frankenstein. Take them off the stand to play, and pose them on the stand when on display.
Star Wars: A Merry Sithmas Pop-UP Book – Take your little Star Wars fan on an exciting journey through a galaxy far, far away. This book includes removable paper elements and step-by-step instructions to construct and color holiday-themed 3D Pop-Ups.
Each pop-up is easy and fun to build, from Darth Vader and a gingerbread Boba Fett, to Chewbacca and a collection of caroling porgs.
Ultimate Slime Extreme Edition – This book is perfect for kids who love playing with slime. They will learn basic slime recipes plus how to change things up with mix-ins and even advanced recipes like color changing slime.
Cutie Stix Jewelry Kit – Cutie Stix are adorable beads you pull apart to make bracelets and necklaces. So cute and fun!
Jixelz – Do your kids like making pixel art designs with perler beads? Jixels are like putting together little puzzle pieces to create pixel art – but there's no ironing required. They have cute sets!
Zax Foam Throwing Axe – I'm definitely a fan of foam toy weapons because my kids like to act out epic battles. This foam throwing axe has suction cups to make it stick when throwing at a target. Who can throw it the farthest?
Stikbots Pets Animation Studio – This is such a fun way for kids to be creative and make their own stop-motion animation videos. Includes a green screen stage, tripod, Stikbot person and Stikbot pet. What story will your child come up with?
Need more characters? You can also purchase additional stikbots.
Wave-A-Bubbles and Glove-A-Bubbles – These are super fun to play with outside. They take blowing bubbles to a whole new level!
Boxy Girls – These dolls have fun surprises (clothes, accessories, etc) in boxes for kids to open up. I love that the little surprise packages are recyclable – they are just cardboard boxes and tissue paper.
Electro Dough Kit – This is a fun STEM kit that teaches kids about electric circuits. They follow a story in the app as they shape the dough into animals, etc and connect circuits to make things light up.
FoamStrike Compound Bow – This is a fun way for kids to practice archery at home (preferably outside)! You can order on Amazon or directly at Monkey Business Sports.
FoamStrike Slingshot – This is another fun toy for kids. It uses foam balls so it's safer for playing around (still need supervision though). Have them aim at targets to practice hand-eye coordination.
Sky Rocket – Do your kids love learning about space? They can launch their own rockets in the backyard and see how far they can go!
Gifts for the Whole Family
Board Games – there are so many fun modern family board games to play together! Our board game stickers and mugs are also a great choice.
Cute Coffee Filter Crafts eBook – includes 15 craft projects you can create together!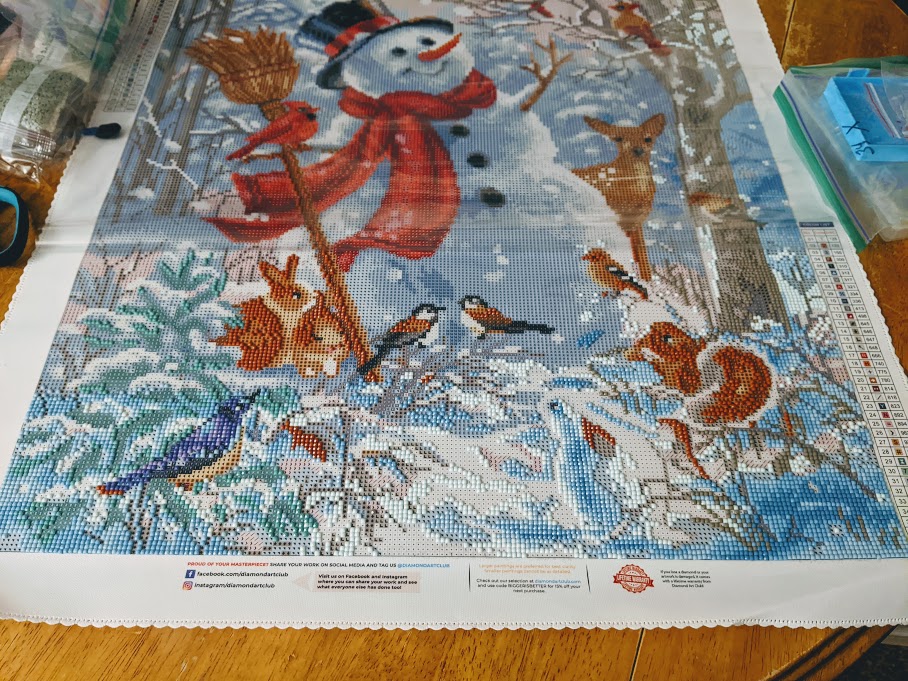 Diamond Painting Kits – enjoy hours of calm while applying little rhinestones to a canvas or make it a family art project and work together to complete it.
Diamond painting is pixel art applied through a process that is a mix between color by number and cross stitch. (Due to the tiny pieces, this is best suited for older kids through adults.)
I've been working on a pretty, wintery snowman scene for the holidays.
Puzzles – puzzles are another good family activity to work on
Snack Gift Basket – put together an assortment of snacks that everyone will enjoy while playing games or watching movies together.
Membership passes to a local museum or zoo – gifting family experiences is always a wonderful idea
Movie passes – wrap movie theater gift cards with large candy bars!
Restaurant gift cards – perfect for grabbing dinner curbside and enjoying at home.
More Gift Ideas: