Are you looking for ideas on Christmas traditions to start? Holiday activities that you do together every year is the cornerstone of the season for many families. Discover how to start new Christmas traditions with your family and make the holidays extra special.
Make lasting memories by engaging in fun-filled Christmas activities for kids and adults alike. Embrace the spirit of the season and create magical moments that will be treasured for years to come. Start your own Christmas traditions today!
From delightful meals to festive movies, there are countless ways to bring joy to your home. Get inspired by our favorite holiday experiences and the traditions cherished by our friends and family.
This post contains affiliate links. As an Amazon Associate and a participant in other affiliate programs, we earn a commission on qualifying purchases.
How to Start New Christmas Traditions
Starting new Christmas traditions can be as simple as incorporating a new activity, game, or dish into your holiday celebrations. The key is consistency – do it together as a family each year, and in no time, it becomes a cherished tradition.
When introducing the idea, be open and enthusiastic, emphasizing the fun and bonding these traditions offer. If your children are young, you can seamlessly integrate these traditions into your celebrations without explicitly mentioning they are new.
Whatever you choose, remember it's about creating lasting memories and strengthening your family bonds. Here are a few ideas to consider:
Adding the Elf On The Shelf
In recent years, the Elf On The Shelf has become one of the best and biggest Christmas traditions shared by families. The fun (or creepy to some) Elf moves around your home leaving notes, treats, or wreaking havoc on your home. It can be a great way to encourage kids to behave or a fun way to pull practical jokes on older family members. I get a kick out of all the shenanigans people's elves get into.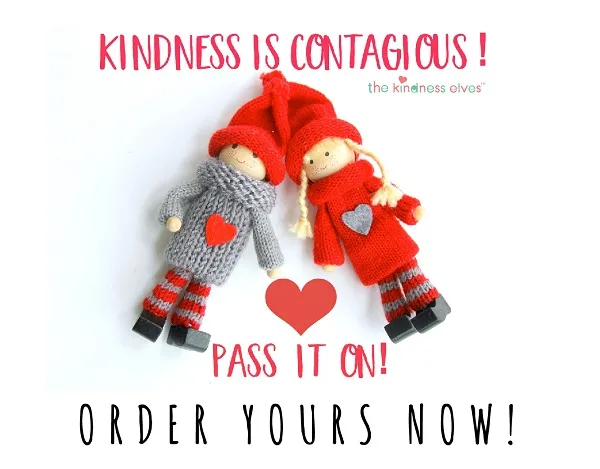 If you are looking for an alternative to Elf on the Shelf, consider starting a new tradition with Kindness Elves. They are a wonderful teaching tool and a fun way to get kids excited about doing kind things for others.
They have elves, accessory packs, and The Story of the Kindness Elves book. It's a fantastic idea. We currently do not have any elves in our home (unless you count me!), but we may invite the Kindness Elves to visit our home soon.
Holiday Game Nights
Leading up to the holidays, I remember always pulling out family board games or even video games and having fun playing with friends and family. We already love using video games for learning in our house, so why not use them for Christmas traditions?
It's just tons of fun to snuggle up in our warm pajamas and enjoy a few hours of friendly competition. You can even play games like Christmas Pictionary, Christmas Would You Rather Questions, or Uno with the younger crowd.
12 Games of Christmas – 12 Hilarious Holiday Games
Max Fun 2Pack Christmas Inflatable Reindeer Antler Ring Toss Party Games
Dolphin Hat Games Santa Cookie Elf Candy Snowman
Zobmondo!! The Santa Claus Game
Outset Media Christmas Scavenger Hunt Game (Amazon Exclusive)
Really?! Santa's Tongue Twisters Card Game
Make Food Together
You've probably seen our homemade fudge recipes floating around along with other fun holiday themed cookies and candy recipes. Everywhere you look on Pinterest you find tons of homemade candy and cookie recipes.
These recipes make it so easy to create a fun afternoon of candy making with your kids. Whether you choose to dip pretzels with younger kids or make intricately rolled cookies and iced treats with your teenagers, this is a great holiday tradition.
In addition to making candy and baking cookies for Santa, have the kids make magic reindeer food too. They can sprinkle it on the front lawn to help guide the reindeer on Christmas Eve!
Watch Holiday Movies Together
A few years ago we put together a list of our favorite funny Chrismas movies for you. For younger children, you may prefer this list of G-rated Christmas movies.
Or, you may find classics like White Christmas or the soulful Miracle on 34th Street to be more up your alley. Whatever theme you choose, a holiday movie night is a wonderful Christmas traditions option for your family.
Volunteer in Your Community
The holidays seem to bring out the volunteer spirit, and it's a great time to truly teach your children about giving back. Whether you offer up some donations from their toy bins to those in need, or you hand out food at a shelter, it's all about the spirit of giving back. Volunteering together is a wonderful Christmas traditions idea for families to do together.
Host an Ugly Sweater Party
The Ugly Sweater Party phenomenon is a fun way to just be silly with friends and family. Yes, it is a basic holiday party event, but the idea is that everyone pulls out the ugliest or at least the gaudiest sweater they can find to display.
It's tons of fun, and can also be a great family friendly event your entire circle of friends can look forward to bringing their children to each year.
Attend Holiday Religious Services
Regardless of your religious belief, the holidays can be a beautiful time to attend services. The beautiful music, decorations, and joyful atmosphere is uplifting.
Check your own church, or look for local churches and synagogues with great events happening during the holidays to attend.
These Christmas traditions are just a few of our personal favorites. From the more intimate family oriented to the traditions that include those in your circle of friends, this year can be an amazing event of holiday fun for everyone.