Are you a Whovian? My husband introduced me to the Doctor a few years ago and I've been a huge fan ever since. Even my kids know what a TARDIS is and who flies it. This list of Doctor Who Gifts is the perfect place to start when looking to buy a special gift for a fellow Doctor Who fan.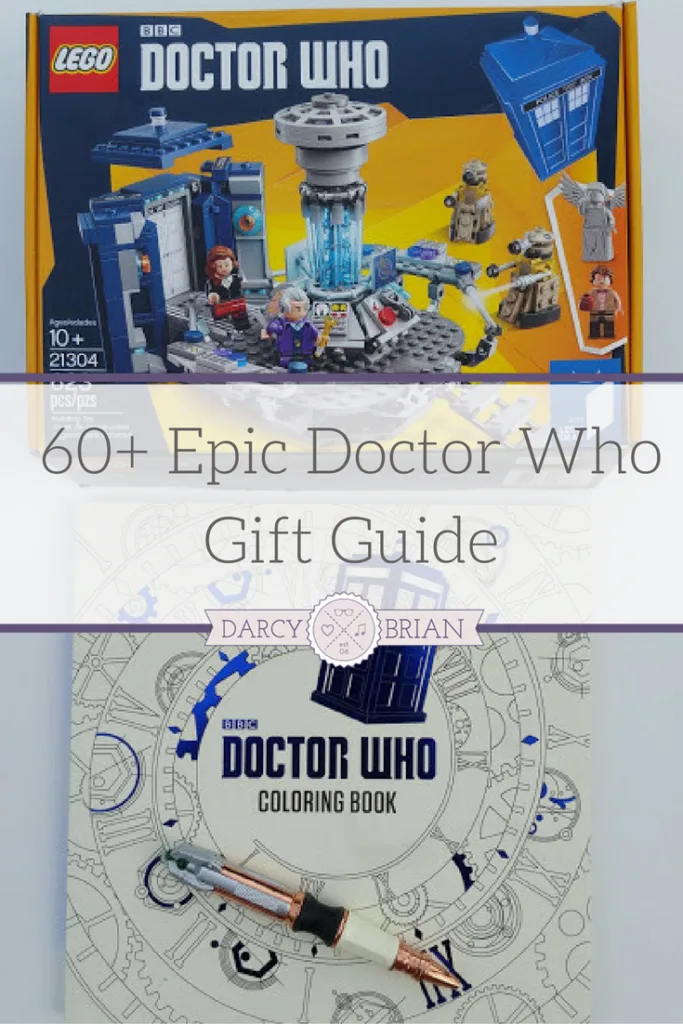 60+ Epic Doctor Who Gifts For Whovians
This post contains affiliate links to make your shopping easier. If you purchase something through our links, we will earn a small commission to help fund our own Doctor Who memorabilia collection.
Doctor Who Gifts are always fun to buy since they appeal to my own love of this show. If you haven't watched Doctor Who yet, I suggest you sign up for Amazon Prime and start streaming it right away. Trust me, it's well worth it! (I'm happy to suggest a few episodes to help you decide if you like it or not.)
Doctor Who Gifts For The Kitchen
Almost everything is better with a TARDIS. I certainly wish my fridge was bigger on the inside, don't you? The mugs are a must if you are a coffee drinker, but don't blink while sipping from the Weeping Angel cup.

Doctor Who Gifts For Around The House
Have you ever wished your home felt more timey-wimey? Well, now it can with decor fit for a Time Lord.
Doctor Who Books
The season breaks can be tough. Pass the time with these books while becoming a Whovian expert.
Doctor Who DVD Collections
Even though you can stream these on Amazon Video, sometimes it is nice to have your own collection.
Doctor Who Figures & Toys
You are never too old to play with toys. I mean, the Doctor is at least 900 years young, so why can't you pretend to fly the TARDIS or exterminate Daleks?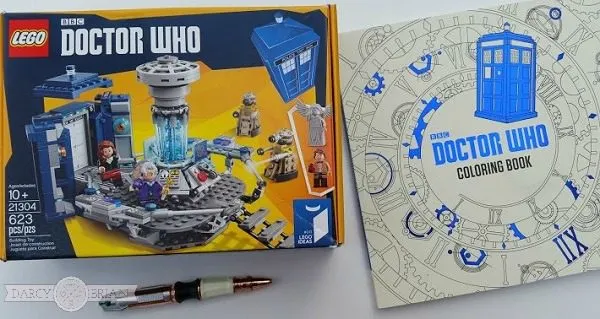 Doctor Who Games
These are perfect for Whovians and game collectors. Grab a new board game for yourself and host an epic game night. I think the hardest part is picking which one to play first.
Doctor Who Apparel
Show off your fandom pride with clothing and accessories fit for a companion. Adding a bowtie and fez are optional.
Doctor Who Jewelry
Show your geek girl that you want her to be your companion through all of space and time.
Doctor Who Traditional Gift Items
The bookmark pairs perfectly with one of the books from above. I have the 11th Doctor's sonic screwdriver, but my kids are always confiscating it from me.


This list is full of the best Doctor Who Gifts for all of your friends that declare themselves as Whovians. From fun things for the kitchen to the unique jewelry or even books to read, this list is a great place to begin in gifting to Doctor Who fans for any occasion.
More Gift Ideas: