These free printable games for kids include a variety of ways to keep kids of all ages busy while also learning through play.
I love that these games can be printed out for use at home or in the classroom. They are perfect indoor activities for kids during school breaks and closures too.
They offer engaging ways to practice many important skills such as math, reading, writing, and just plain fun.
Make sure to save this resource post for when you need new kids' activities to do. We'll continue to add ideas to it for you too.
Looking for board game suggestions? Check out these quick board games to play with your kids, board games for stir crazy kids, and our favorite family board games.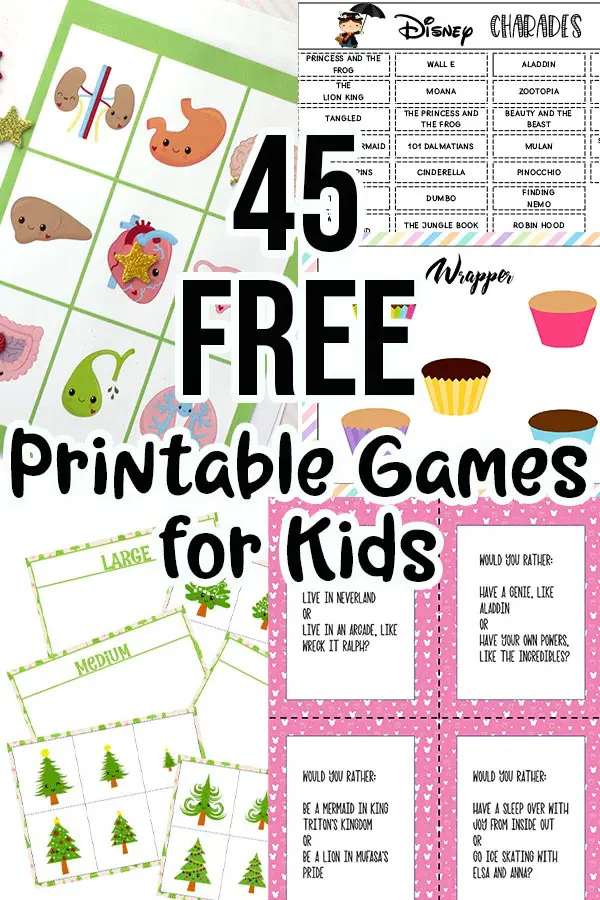 What You Need for These Printable Games
These free printable activities are great because they don't require a lot in order to play them. Overall, there is low to no prep required.
If you are printing these at home, depending on the particular game, you'll want printer paper or white cardstock paper. A laminator can be helpful, but is not necessary. Oh and don't forget printer ink!
Fun Printable Games for Kids