This printable cloud roll and color dice game is an easy no prep math activity for preschool and kindergarten. It makes working on subitizing, number recognition, and colors engaging by making it a little game, which is perfect for a classroom math center or for learning at home.
One of my favorite ways to help my kids reinforce concepts and keeping learning fun is by playing games. Whether they are playing board games or one of our printable games for kids, they don't even realize they are learning because they enjoy games so much. Working on number recognition may sound boring, but when you add rolling dice and coloring it's more interesting and hands-on.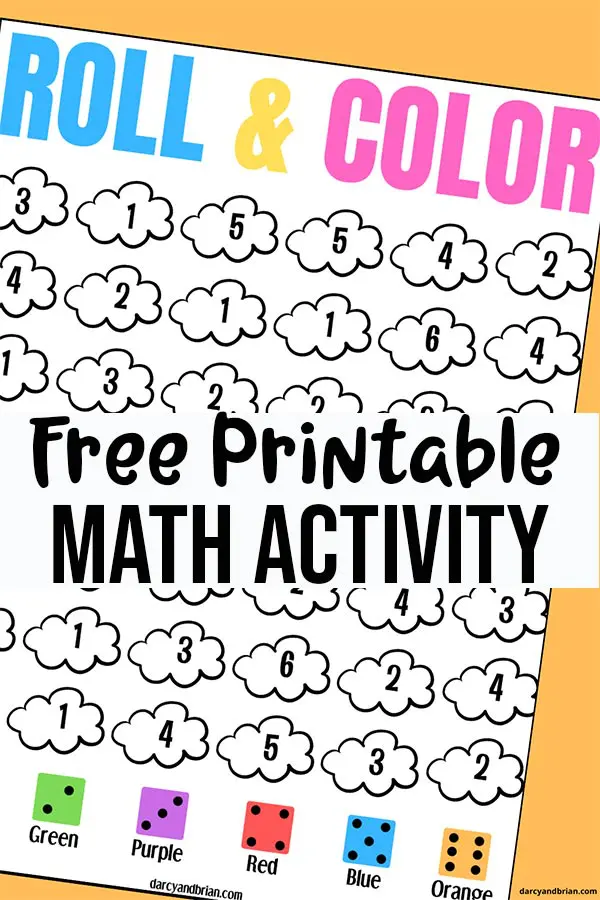 This post contains affiliate links. As an Amazon Associate and a participant in other affiliate programs, we earn a commission on qualifying purchases.
Cloud Roll and Cover Printable Math Activity
Repetition is also important in the learning process, but doing the exact same thing over and over isn't always fun for kids. This is why I love changing things up with different themes and seasons. It keeps activities like these from feeling boring.
This roll and color activity features little clouds with numbers in them. I think it's a great fit to go along with other spring or weather themed units.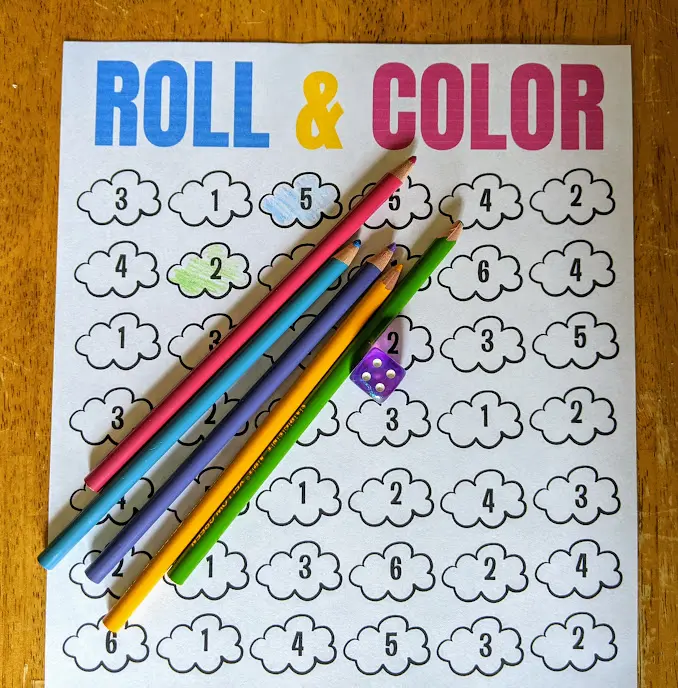 How to Use the Cloud Roll and Color Printable
This math activity is a simple dice game that helps preschool, kindergarten, and first grade children work on number recognition and subitizing when rolling the die and following the directions.
Subitizing is an important math skill where one instantly recognizes the number of a group instead of counting each part individually. For example, when a single die is rolled and you know it's a six by looking at it without counting the pips.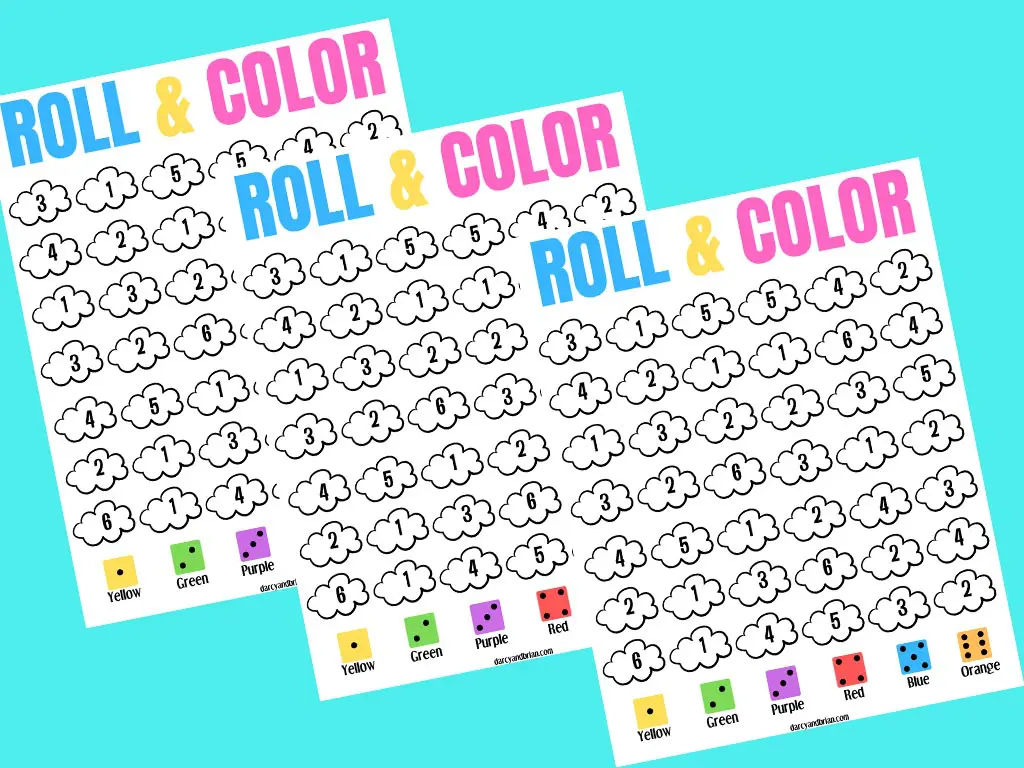 After rolling a six sided die, kids will search the clouds for one matching number. Then they will color the cloud based on the dice color key.
While this activity primarily focuses on working on math concepts, it also includes color recognition and color words too.
Kids can continue rolling a die until all the clouds are colored in, or you can pick a certain number of rolls (such as 20) and then count up how many of each color/number were rolled.
Free Printable Cloud Roll and Color Math Activity
Click the Get Printable button below to download and save this cloud themed roll and color printable dice game. You can print it out at home on regular printer paper as many times as you need.
This printable is for your personal use at home or for your personal classroom only. Share this post with teachers and parents who would love this activity for their kids too!

More Math Activities for Kids: