Looking for engaging fall activities for children? Look no further! These printable parts of a pumpkin activities are perfect for home or school settings with preschool and kindergarten children.
Whether you're planning a pumpkin unit study or looking to add some Halloween or Thanksgiving-themed fun, these activities have got you covered.
Designed to be used throughout the fall, they provide a fun and educational way for kids to explore the different parts of a pumpkin. So, gather your little ones and get ready for some hands-on learning.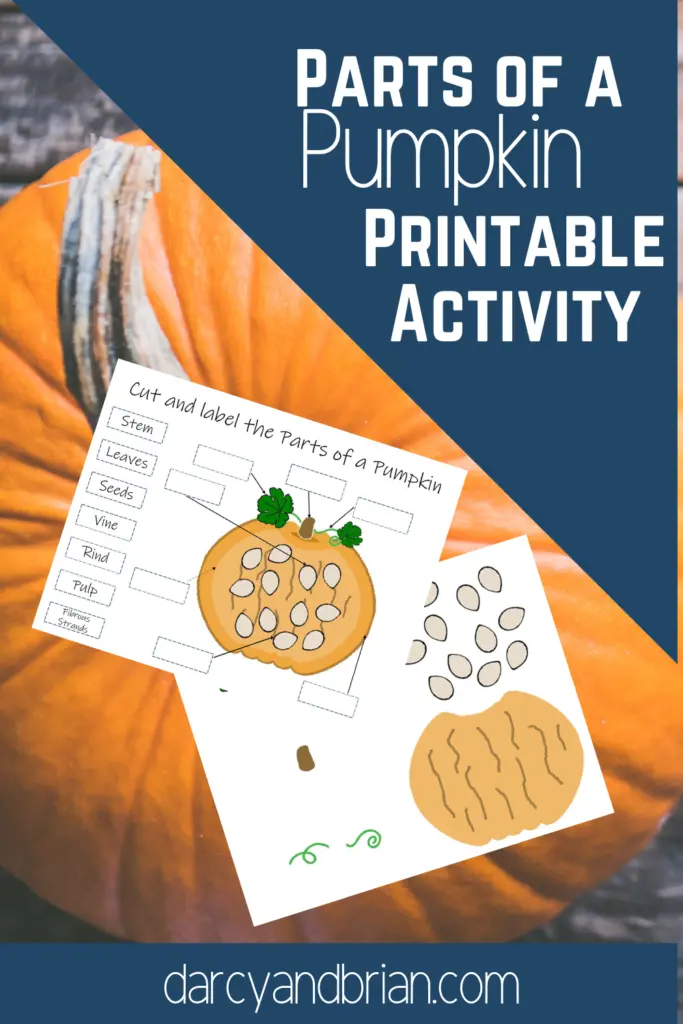 Want more pumpkin activities? Check out this pumpkin size sorting activity and this mini pumpkin eraser number recognition activity.
This post contains affiliate links. As an Amazon Associate and a participant in other affiliate programs, we earn a commission on qualifying purchases.
Printable Pumpkin Parts Activities
During the fall months, many families visit the pumpkin patch, which is a fun family activity as well as a natural learning opportunity. When my kids were in preschool and kindergarten, they loved the class field trip to the pumpkin farm.
As my kids have gotten older, we still enjoy going and picking out a few pumpkins.
Carving pumpkins and roasting pumpkin seeds are just a couple other fun educational activities to do together.
Then you can use these low prep printable activities to reinforce and review what they learned.
In our printable packet, there are two activities to help young children learn what are the parts of a pumpkin. We also have a parts of an apple printable activity.
Cut and Paste Label the Pumpkin
One activity shows the cross section of a pumpkin where kids cut and paste words to label each part. There is also an answer key included.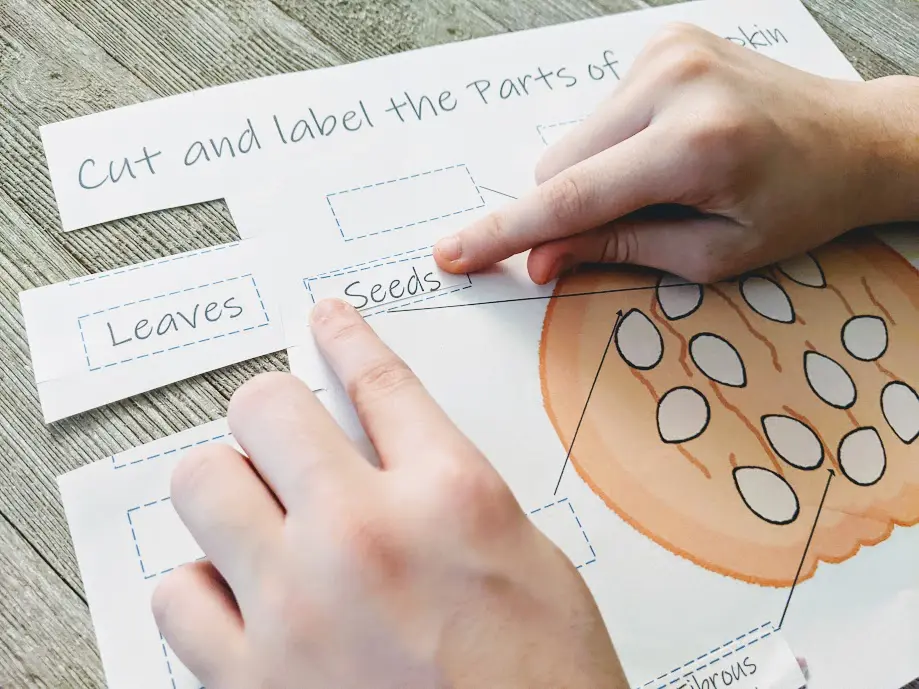 Young learners will practice several skills to complete this activity, such as scissor skills to cut out the words, fine motor skills to glue them in place, as well as reading and labeling the pieces.
Another option is to read the parts aloud and have kids identify them by pointing rather than cutting and pasting the words.
Build a Pumpkin Craft
The other activity provides kids an opportunity to build one themselves by arranging the pieces. You can cut everything out ahead of time and let kids put together the parts for an easy pumpkin craft.
Another option is to laminate the pumpkin pieces to allow repeated use of the build a pumpkin activity.
This list has even more pumpkin craft project ideas for adults and kids.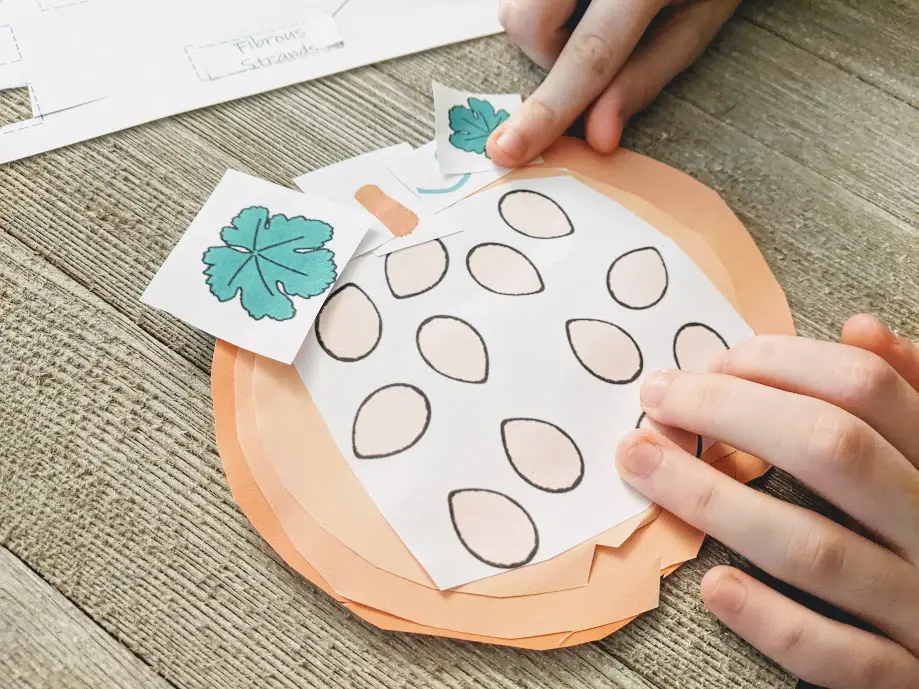 More Fall Activities for Kids: