Pumpkin decorations are the perfect fall decor because they work well for Halloween and Thanksgiving.
Think outside the traditional Jack-O-Lantern with these fun and creative pumpkin crafts!
For more adorable fall crafts, check out our Halloween Kawaii Flower Pots and Coffee Filter Bats.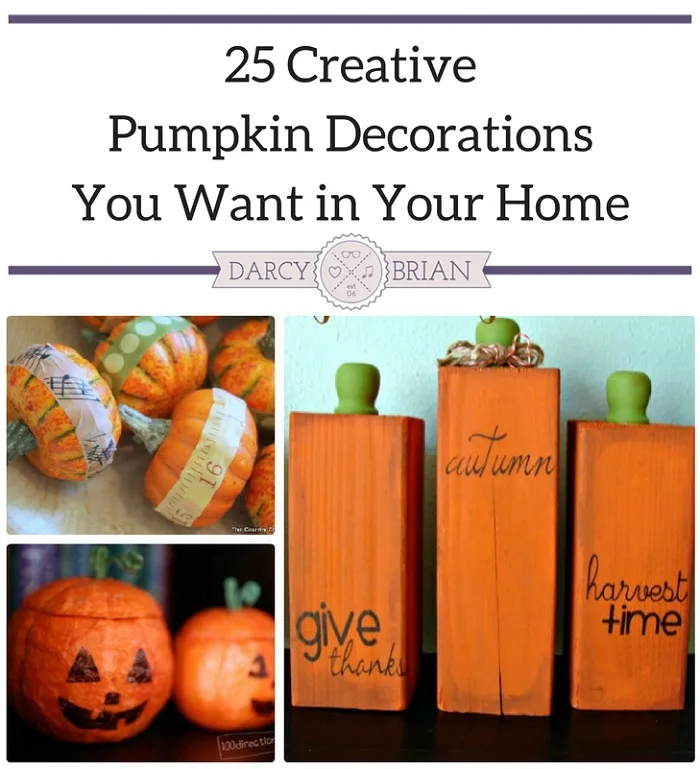 This post may contain affiliate links.
Every year, we go to the pumpkin patch with the kids. Sometimes we carve them and sometimes we paint them.
The kids enjoyed the painting project, but it didn't go as smooth as planned. Due to the frosty weather, the paint started peeling off the next day.
Next time, I'll get fancy with craft pumpkins, not the real thing! Then I can put it out every year with the rest of our Halloween decorations.
25 Creative Fall Pumpkin Decorations
We hope you are inspired by these cool pumpkin decorations to create your own amazing fall decor.
Pick one of these projects and make it a family activity! The kids will love it.


More Fall Posts You May enjoy: