This printable parts of an apple activity is perfect for preschool and kindergarten children.
Fall is a great time of year to learn about apples and it's easy to include these activities into an apple unit study.
Don't miss these fall picture books for fun seasonal read alouds with your kids!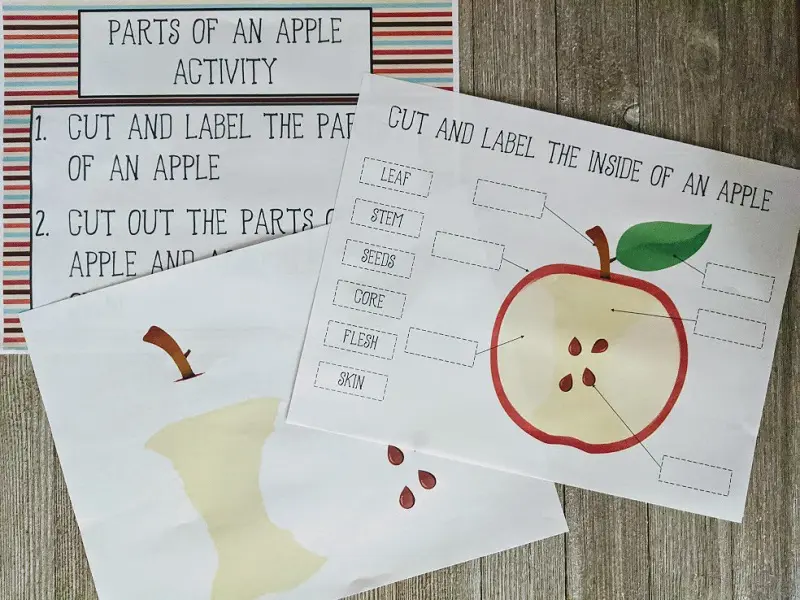 This post contains affiliate links. As an Amazon Associate and a participant in other affiliate programs, we earn a commission on qualifying purchases.
Printable Apple Activities
Apples are a popular snack for kids and many families go apple picking during fall, which provides natural learning opportunities for preschoolers, kindergartners and kids of all ages.
I like when we can teach the kids through real world experience and hands on activities, as well as books and worksheets.
Our printable packet includes two activities to help young children learn what are the parts of an apple.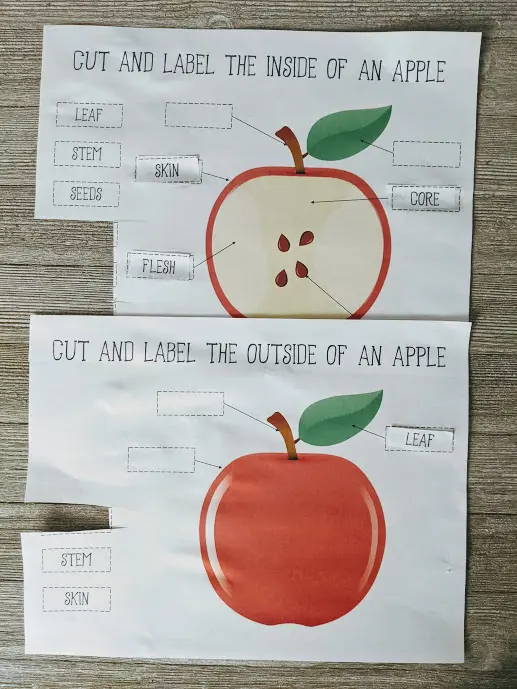 Let them examine a real one – by looking at it, touching it, smelling it, and tasting it. Cut it open for them and discuss how it looks, how and where it grows, and how it tastes. It'll be an educational snack!
Then use these printable activities to reinforce and review what they learned. Another fun idea to do while learning about the parts of an apple is to make an apple stamp painting. Get creative and use them to create art!
Cut and Paste Label the Apple
There are two worksheets to label the parts of an apple diagram. One focuses on what can be seen on the outside and the other is a cross-section showing the inside of the fruit.
Young learners will practice several skills to complete this activity, such as scissor skills to cut out the words, fine motor skills to glue them in place, as well as reading and labeling the pieces.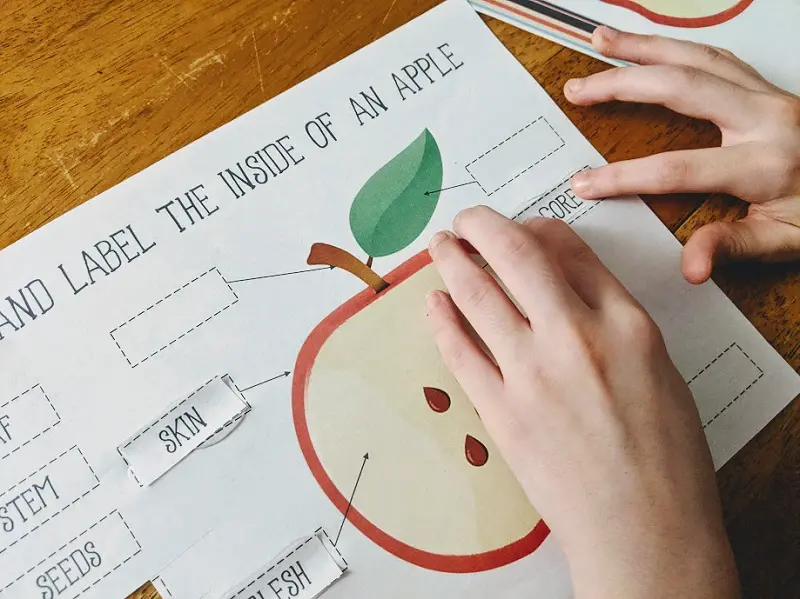 Another option is to read the parts aloud and have kids identify them by pointing rather than cutting and pasting the words.
Build an Apple Craft
The other activity provides kids an opportunity to build one. You can cut everything out ahead of time and let kids put together the parts for an easy apple craft.
Another option is to laminate the apple pieces to allow repeated use of the build an apple activity.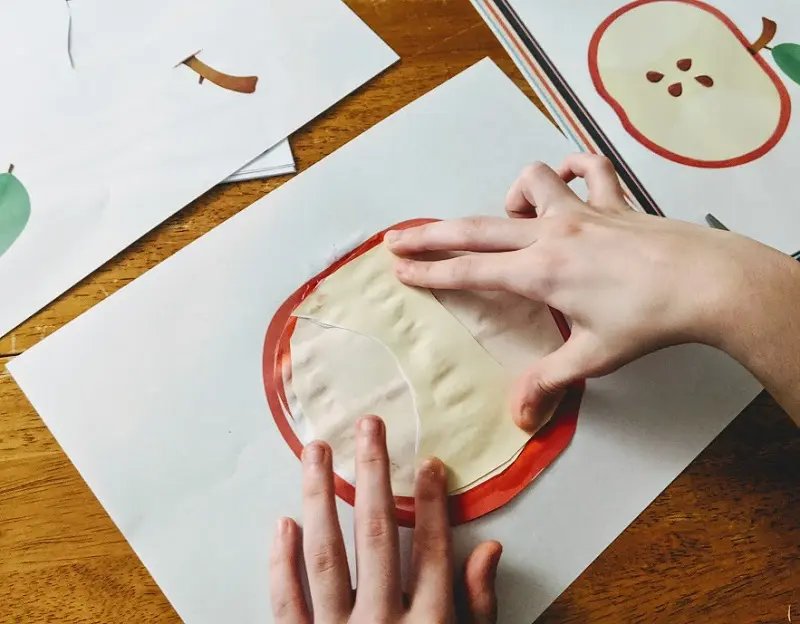 Download Parts of an Apple Printable Activity
Click the Get Printable button below to download and save this set of free printable apple parts activities.
This printable is for your personal use at home or for your personal classroom only. You can print it out at home or at school on regular printer paper as many times as you need.
Share this post with teachers and parents who would love this activity for their kids too!

More Fall Activities for Kids: