Printable Spooky Fun Learning Packet for Halloween
Are your kids excited about Halloween too? This Halloween themed printable learning packet is a great way to keep kids interested in practicing skills! I am also sharing some suggestions of Halloween books for kids that you can read together.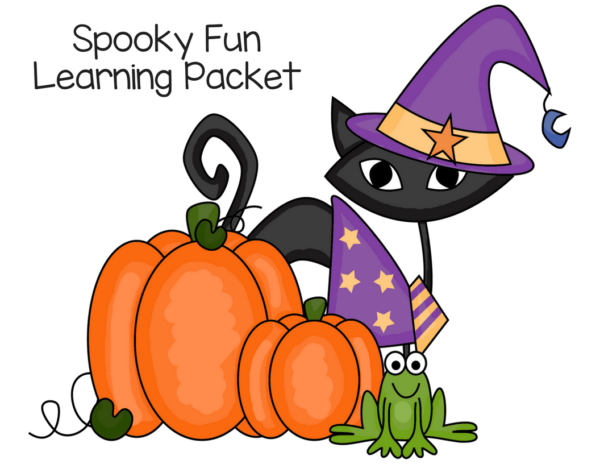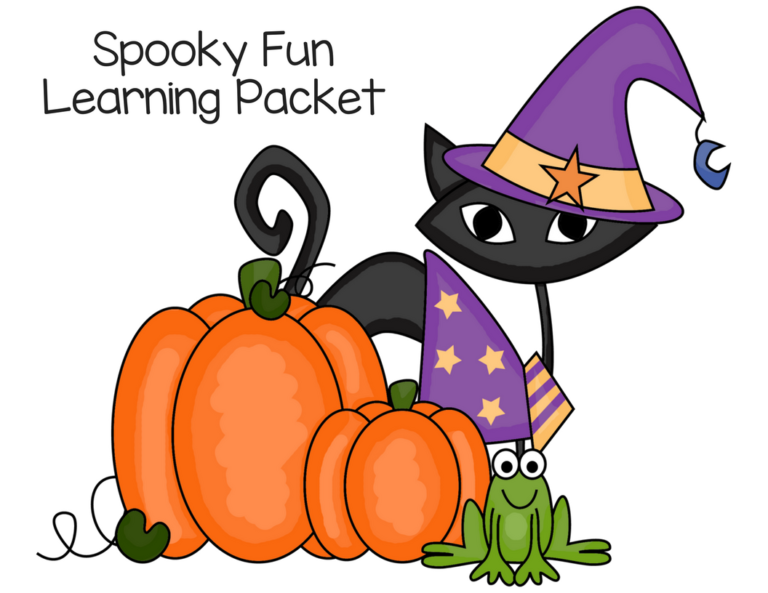 Printable Spooky Fun Learning Packet for Halloween
This post contains affiliate links. If you make a purchase, we may earn a commission at no extra cost to you.
Repetition is good practice for learning and kids love changing things up for seasons and holidays. This Spooky Fun Learning Packet is full of activities ideal for preschool, kindergarten, and first grade.
Activities included in this printable packet:
Cutting page to practice scissor skills
2 pages for tracing lines
A maze to help a witch and Frank
Color and cut puzzle
Color by number
Upper and lower case recognition practice
Rhyming word match
Math page with addition and subtraction
I like the variety of printable learning activities. They are cute and fun to use during fall with all of the Halloween themed characters such as witches, Frankenstein's monster, bats, etc. Preschoolers working on this packet can practice cutting, tracing, letter recognition, and counting. Kindergartners and first graders can work on mazes, math, and word matches. If some activities seem to easy or difficult for your child, that's OK! You can set that page aside or modify the activity.

Click here to download your
Spooky Fun Printable Pack
8 Halloween Books for Kids
Get into the spirit of Halloween with these kids' books. They are perfect for a spooky family story time!
Little Blue Truck's Halloween – This cute board book is sturdy for little hands. The story follows Little Blue Truck as he picks up his animal friends for a costume party. Kids will delight in lifting the flaps as they guess who's wearing each costume.
Peppa's Halloween Party – Peppa and her family have a blast with classic fall activities such as playing in leaves, carving pumpkins, dressing up, and hosting a Halloween party for their friends.
Llama Llama Trick or Treat – Little Llama picks out a costume and goes trick-or-treating in this short, rhyming story. It's perfect for toddlers!
Clifford's Halloween – Clifford is a classic! Halloween is his favorite holiday, but which costume will he choose?


Pete the Cat: 5 Little Pumpkins – Pete the Cat takes this classic Halloween song and gives it a cool cat twist. You're sure to get Pete's song stuck in your head because his songs are always catchy, but the kids will love it!
Ten Timid Ghosts – 10 ghosts who live in a haunted house are being scared away by a mean witch! This book teaches counting in a fun way and is great for kids learning how to read.
The Spooky Wheels on the Bus – This book takes a classic children's song and gives it a spooky Halloween twist. Get ready for giggles and plenty of singing while on this haunted bus ride.
Room on the Broom – As a witch flies around on her broom, the wind causes her to lose three items. The witch meets helpful, friendly animals along the way. They help her find her belongings in exchange for a ride, but will there be enough room?
Which activity will your child want to do first? My daughter loves doing mazes. We hope your kids have fun working on the Halloween themed activities in our printable Spooky Fun Learning Packet!
More Halloween Activities for Kids:
Spooky Fun Packet
Subscribe to receive your printable pack
.
.