Are you looking for crafts and activities to do together as a family?
Here at Life With Darcy & Brian, we provide lots of fun family activities, crafts for kids, and learning activities. We hope to inspire families to find different ways to connect with each other.
We also aim to provide engaging educational ideas to keep kids playing and strengthening their skills.
Looking for more learning activities to do at home? You may also enjoy our free 30 day science activity planner.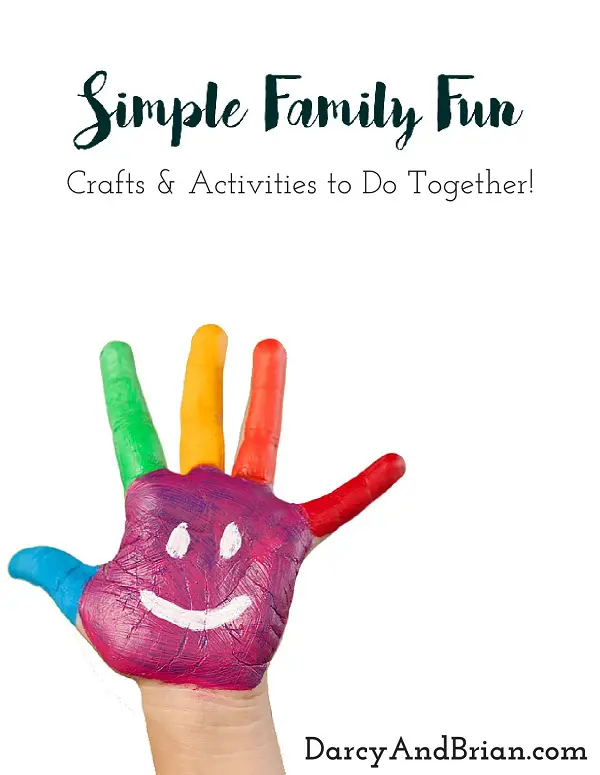 Simple Family Fun Printable Book of Family Activities
This free Simple Family Fun ebook is a collection of several kids' activities available on our site. It's an easy and convenient way to access these craft tutorials and activity instructions.
The PDF file can be viewed on your computer, phone, or tablet. You may also print it out for your personal use.
To access the Simple Family Fun ebook, enter your details into the sign up form below. You will then receive an email welcoming you to our community and a link to download and save the activity packet.
Simple Family Fun Activities
From low cost activites to craft projects, keep the kids busy with these ideas.
What's included:
We hope you enjoy doing one or more of these activities with your kids. We also recommend playing board games together and planning family game nights!
Did you enjoy doing this activity with your kids or students?