Grab these Frozen 2 printable coloring pages and activities and get ready to see the new movie in theaters on November 22, 2019!
If you are a fan of the first Frozen movie, it's time to see Queen Elsa and Princess Anna embark on a new adventure. And since the last movie had incredible songs you couldn't help but singalong, you know this one is going to have some catchy tunes too.
Enjoy a full day of Frozen themed fun with the kids. You can make Elsa Inspired Rice Crispy Treats, create and wear Frozen Inspired Paper Roll Bracelets, relax with a Frozen Snowflake Sensory Bottle, and color the Frozen 2 coloring sheets available at the bottom of this post.
Plus plan a family movie night as well as a family game night using these printable Disney charades game prompts.
Don't miss these other free printable Disney coloring pages too!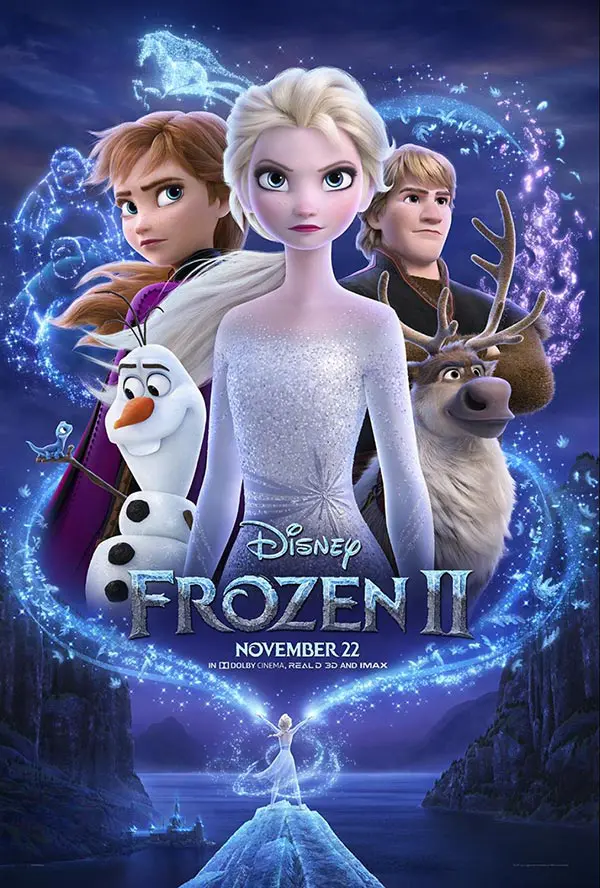 About Disney's Frozen II Movie
One of the biggest questions is: Why was Elsa born with magical powers?
In Disney's Frozen II, the answer is calling her and threatening her kingdom. Together with Anna, Kristoff, Olaf and Sven, she'll set out on a dangerous but remarkable journey far beyond the gates of Arendelle in search of answers.
In "Frozen," Elsa feared her powers were too much for the world, but in "Frozen 2," she must hope they are enough.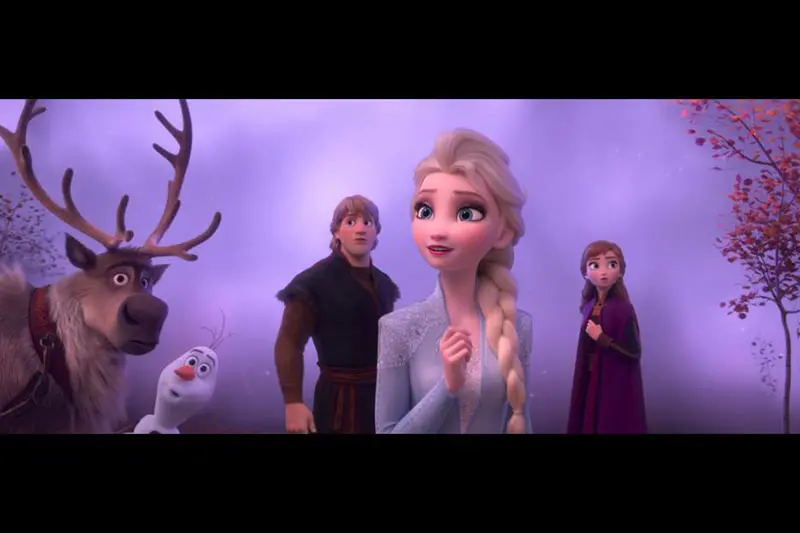 So far Disney has kept details of the movie wrapped up in mystery by not revealing too much. As of now, we have limited information on the plot and roles of the characters other than the fact that they exist.
Frozen 2 Characters
Several of our favorite characters will return in Frozen 2, such as Elsa, Anna, Kristoff, Sven, and Olaf.
There are also a few new characters we'll be getting to know.
Nokk
Elsa encounters a Nokk—a mythical water spirit that takes the form of a horse—who uses the power of the ocean to guard the secrets of the forest.
Bruni
Bruni is an adorable salamander that Elsa meets during her journey.
Gale
As reported by IGN, Gale is the wind spirit. While we cannot technically see Gale, she makes her presence known by blowing things around, such as leaves.
Lieutenant Mattias
Lieutenant Mattias, voiced by Sterling K. Brown, is the leader of a group of Arendelle soldiers who have been trapped in the Enchanted Forest.
Frozen 2 Printable Coloring Pages and Activities
This post contains affiliate links. As an Amazon Associate and a participant in other affiliate programs, we earn a commission on qualifying purchases.
This 17 page printable Frozen 2 activity pack comes with pictures to color and a few things for kids to do. So grab your favorite box of crayons or colored pencils and print these out!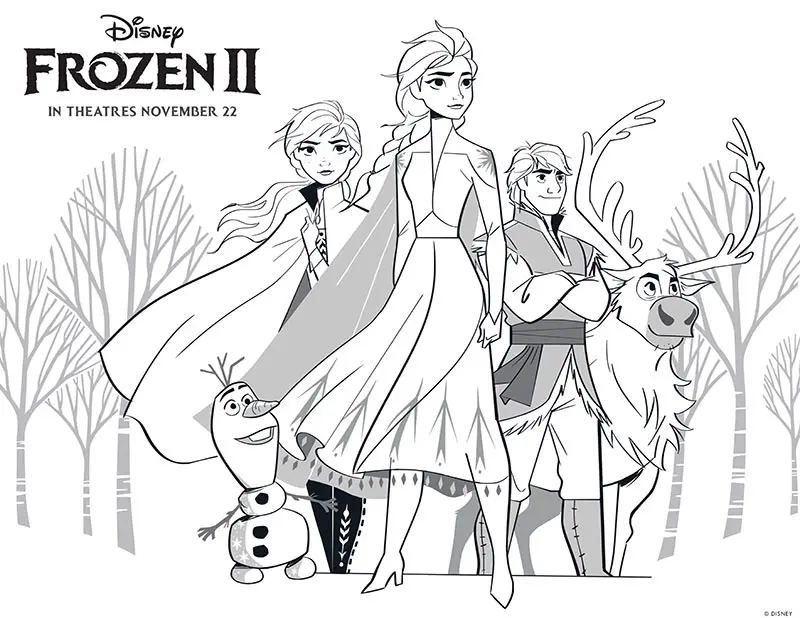 Elsa, Anna, Kristoff, Sven, and Olaf group coloring page
Bruni the salamander coloring sheet
Anna and Elsa coloring sheet
Sven and Kristoff coloring page
Olaf sitting on a stack of books coloring page
Lieutenant Mattias coloring sheet
Nokk coloring page
Forest Maze
Frozen 2 Character Bookmarks
Frozen 2 printable memory card game
1 spot the difference activity
Click to download and save these Frozen 2 printable coloring and activity pages.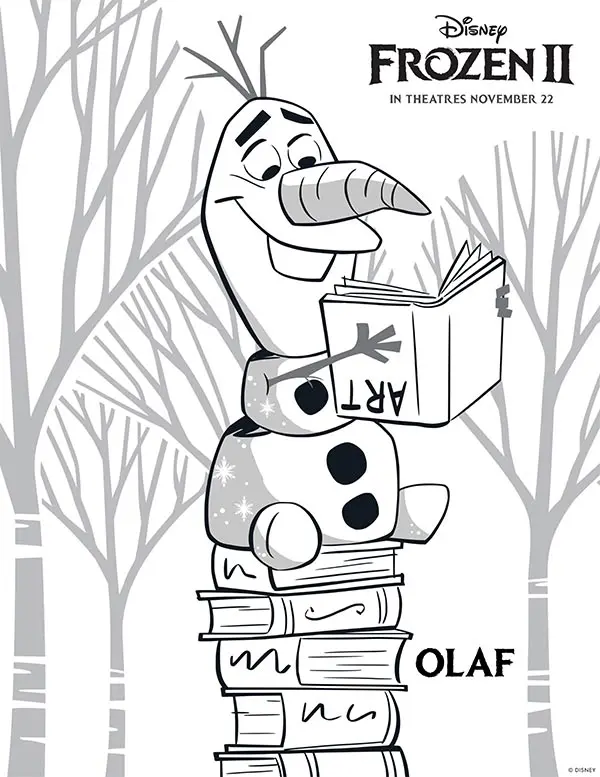 More Printable Activities: