Grab these free Onward printable coloring sheets and get ready to see the new movie!
It is available digitally starting today, March 20, 2020 at 8PM Eastern Time and will be streaming on Disney+ starting April 3, 2020.
Looking for more Disney printable coloring pages? We also have Frozen 2 and Toy Story 4 coloring sheets.
I'm so excited to watch Onward with my family. We absolutely love Disney Pixar movies and this one looks like it is an entertaining fantasy adventure. Now to go pop some popcorn!
Looking for more things to do? Check out these printable games for kids.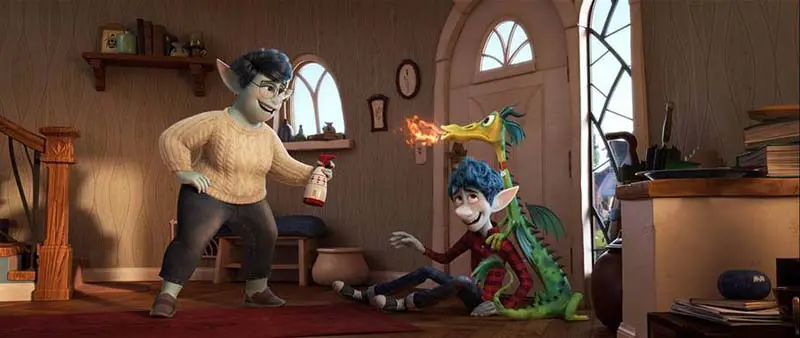 This post contains affiliate links. As an Amazon Associate and a participant in other affiliate programs, we earn a commission on qualifying purchases.
About The Movie Onward
In ONWARD, teenage elf brothers Ian and Barley Lightfoot (voices of Tom Holland and Chris Pratt) get an unexpected opportunity to spend one more day with their late dad, embarking on an extraordinary quest aboard Barley's epic van Guinevere.
Like any good quest, their journey is filled with magic spells, cryptic maps, impossible obstacles and unimaginable discoveries.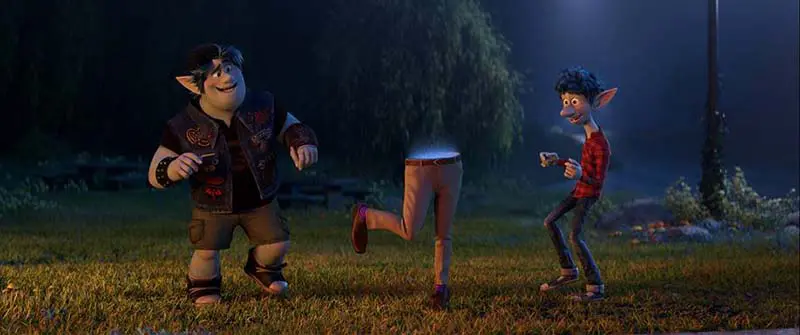 But when the boys' fearless mom Laurel (voice of Julia Louis-Dreyfus) realizes her sons are missing, she teams up with a part-lion, part-bat, part-scorpion, former warrior – aka The Manticore (voice of Octavia Spencer) – and heads off to find them.
Perilous curses aside, this one magical day could mean more than any of them ever dreamed.
Onward Printable Coloring Pages and Activities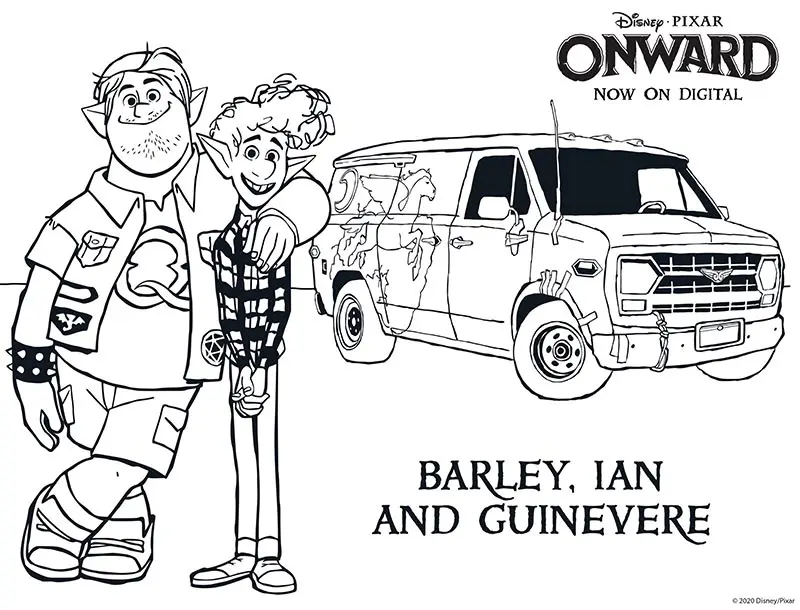 This 11 page printable activity packet for Onward includes coloring pages of your favorite characters:
Barley and Ian with Guinevere
The Manticore
Blazey
Ian Lightfoot
Barley Lightfoot
Laurel Lightfoot
There are also fun printable games and activities:
Onward Memory Card Game
Onward Maze
Click the button below to download these Onward coloring pages and activities.

You can save these activities and print them out using your home printer.
Grab some crayons or colored pencils and use these printable Onward activities to keep your kids busy or as part of a fun family movie night.
After watching Onward, use these activities and coloring pages as a way to engage your kids in a discussion about the movie.
MORE DISNEY PRINTABLES YOU MAY ENJOY: