Books were a large part of my childhood. I was rarely seen without a book in hand (or at least within arm's reach). One summer, I traveled the Universe thanks to Madeleine L'Engle's Time Quintet. I think I first read "A Wrinkle in Time" during the school year, then continued on through the next four books.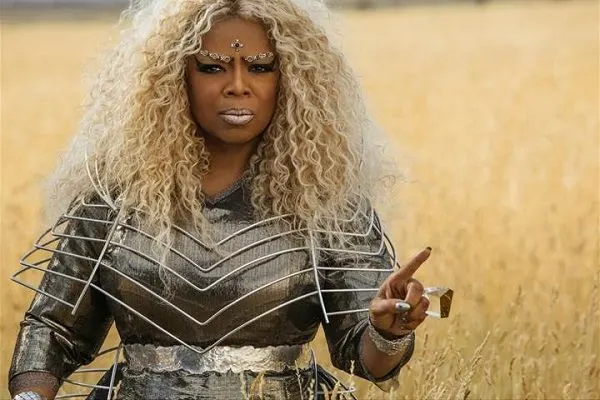 I've been looking forward to the day when I can share the "A Wrinkle in Time" book with my daughter. She's becoming a voracious reader and someday soon she will be ready to read these books. Until then, we can enjoy the "A Wrinkle in Time" activity pages and, of course, the movie!
A Wrinkle in Time Activity Pages
These printable activity pages feature "A Wrinkle in Time" characters: Meg Murry played by Storm Reid, Mrs. Which played by Oprah Winfrey, Mrs. Whatsit played by Reese Witherspoon, and Mrs. Who played by Mindy Kaling.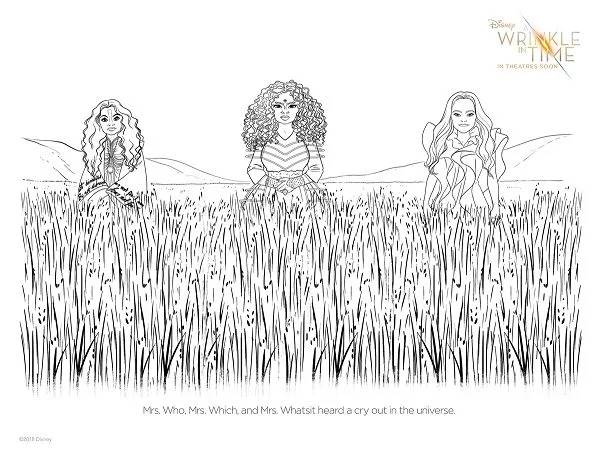 The printable pages included:
5 A Wrinkle in Time coloring pages
A Wrinkle in Time maze
A Wrinkle in Time printable fortune teller
A Wrinkle in Time "Spot the Difference" activity
Click to download A Wrinkle in Time activities!
A Wrinkle in Time Movie Trailer
From visionary director Ava DuVernay comes Disney's "A Wrinkle in Time," an epic adventure based on Madeleine L'Engle's timeless classic that takes audiences across dimensions of time and space, examining the nature of darkness versus light, good versus evil and, ultimately, the triumph of love. Through one girl's transformative journey led by three celestial guides, we discover that strength comes from embracing one's individuality and that the best way to triumph over fear is to travel by one's own light.
I'm excited to see this movie. The book is special to me as I read it during a difficult time in my childhood. The story is epic and emotional and I am looking forward to seeing how it comes alive on the screen.
More printable activities you may enjoy: