Grab these Dumbo printable activities and get ready to see the new live action adventure about the beloved elephant Dumbo!
You may also be interested in these other Disney coloring pages and our circus themed preschool learning activity packet.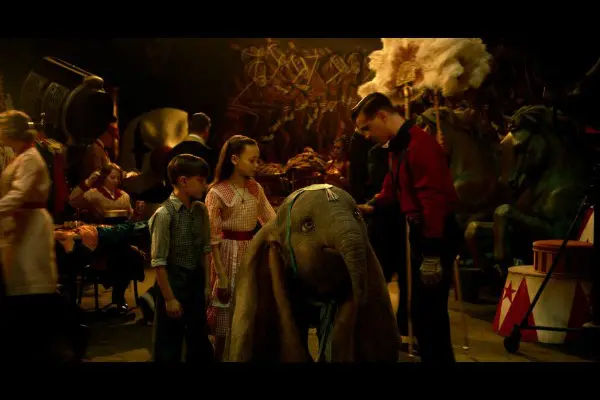 This post contains affiliate links. We may earn a small commission if you make a purchase.
One of the first animated films I remember watching as a child was Disney's DUMBO.
I know some people aren't thrilled with live action retelling of animated classics, but I enjoy sharing them with my children.
About the Dumbo Live Action Movie
From Disney and visionary director Tim Burton, the all-new grand live-action adventure DUMBO expands on the beloved classic story where differences are celebrated, family is cherished and dreams take flight.
Circus owner Max Medici (Danny DeVito) enlists former star Holt Farrier (Colin Farrell) and his children Milly (Nico Parker) and Joe (Finley Hobbins) to care for a newborn elephant whose oversized ears make him a laughingstock in an already struggling circus.
But when they discover that Dumbo can fly, the circus makes an incredible comeback, attracting persuasive entrepreneur V.A. Vandevere (Michael Keaton), who recruits the peculiar pachyderm for his newest, larger-than-life entertainment venture, Dreamland.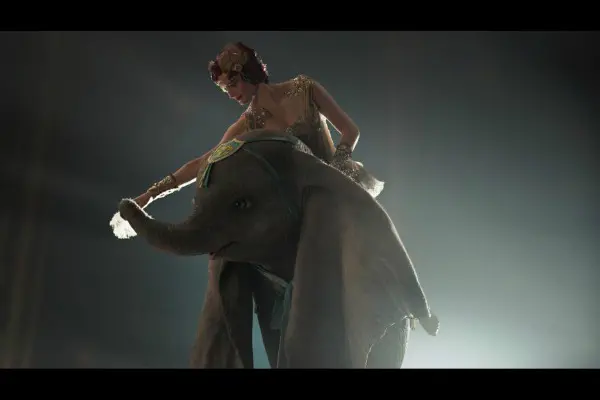 Dumbo soars to new heights alongside a charming and spectacular aerial artist, Colette Marchant (Eva Green), until Holt learns that beneath its shiny veneer, Dreamland is full of dark secrets.
Free Printable Dumbo Coloring Pages & Activities
This 12 page printable activity packet includes Dumbo coloring pages, a connect the dot page, a maze, elephant origami, interesting facts about elephants, print and play stickers, and a DIY Dumbo zoetrope.
You can save these activities and print them out using your home printer.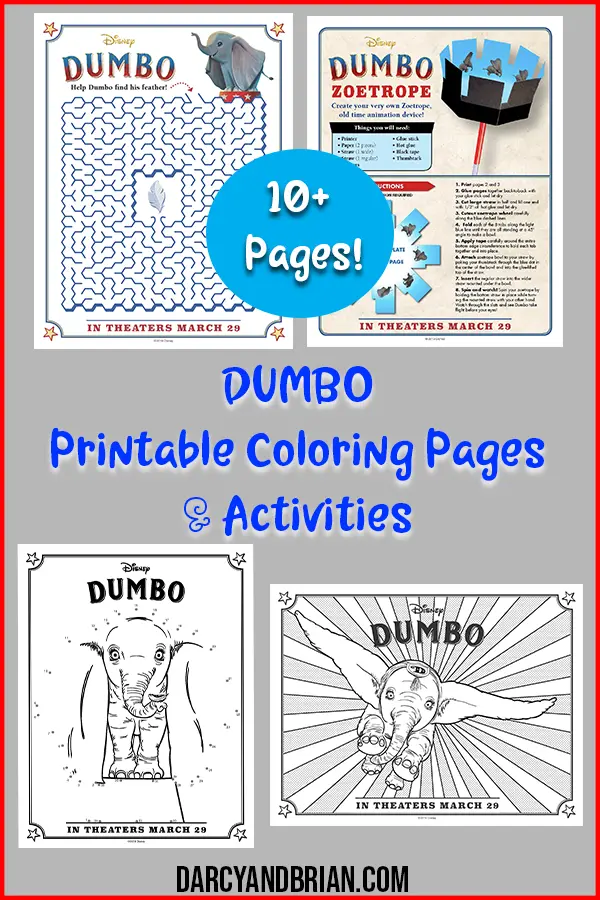 Download Dumbo Printable Activities
My kids like coloring Disney printables, but I am looking forward to making the Dumbo zoetrope! A zoetrope is an old time animation device.
Grab some colored pencils and use these printable Dumbo activities to keep your kids busy after school or before a fun family movie night.
After seeing the live action Dumbo movie, use these activities and coloring pages as a way to engage your kids in a discussion about the movie.
More Disney Printables You May Enjoy: