Are you looking forward to the second Maleficent movie? Grab these free printable Maleficent: Mistress of Evil activities and get ready to see it in theaters starting October 18, 2019!
I cannot wait to see the new Maleficent movie. She is my favorite Disney villain and you could say I'm slightly obsessed. (My Funko Pop! collection can confirm this.)
I thought the first movie was great because I'm all about character backstories. So, I'm looking forward to seeing what happens next.
If you love the dark fairy too, don't miss our cute Maleficent party printables and Maleficent lollipop covers and pillow boxes – they are perfect for Halloween!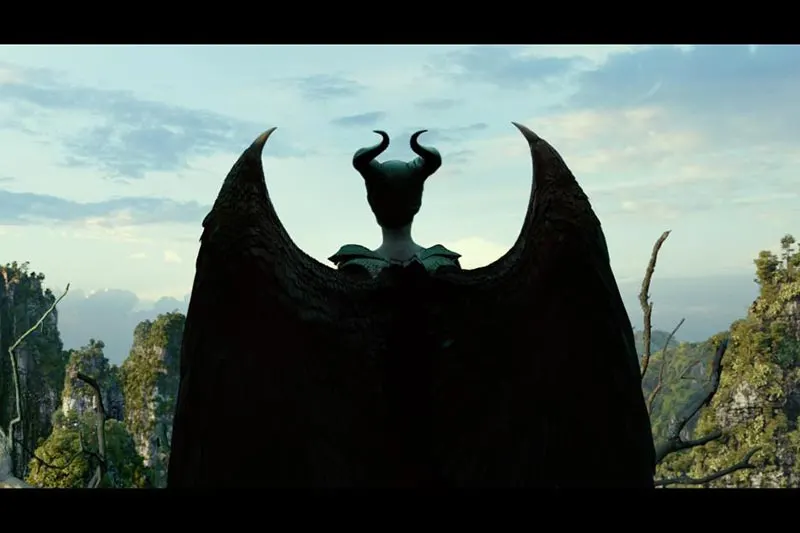 What is the story of Maleficent 2?
This fantasy adventure takes place several years after the story in the 2014 Maleficent movie. In the previous film, we learned about the series of events that led to Maleficent cursing baby Princess Aurora.
The new movie will continue to explore the relationship between Maleficent and Aurora, which is complex to say the least.
They form new alliances, Aurora is about to become Queen, and they face new adversaries in their attempts to protect the creatures that live within the Moors.
Maleficent 2 Cast and Characters
This movie has several familiar faces along with many new ones.
The biggest question is… who is the villain in Maleficent 2? I have my guesses, but I guess we'll have to wait and see.
While Maleficent is known as a villain from the classic Sleeping Beauty movie as well as in the Descendants trilogy, she wasn't the villain in the last movie.
I don't want to inadvertently spoil anything in case my predictions are correct. Instead, let's take a look at the characters in Maleficent 2 and you decide who the true villain will be in this movie.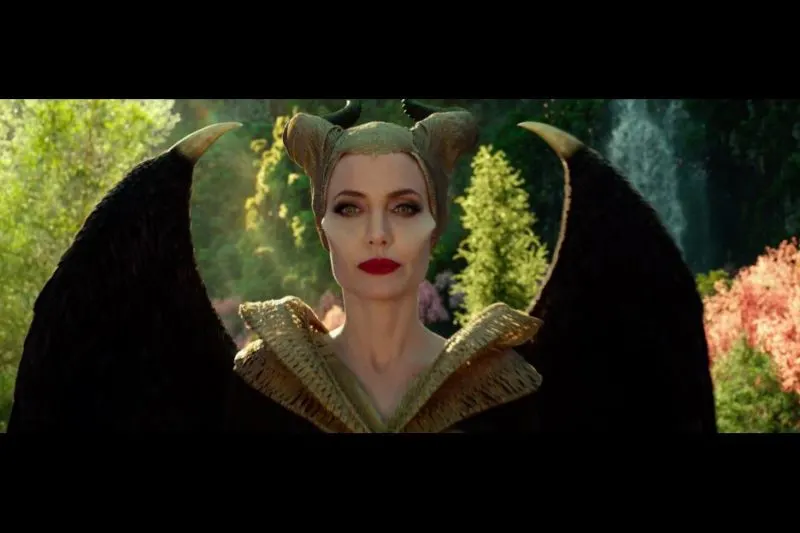 Maleficent
Maleficent, played by Angelina Jolie, is a dark fairy who protects the magical creatures of the Moors.
She is enigmatic and reviled, yet deliciously wicked, and has grown to love the princess she cursed to sleep forever.
Aurora
Aurora, played by Elle Fanning, is the princess cursed as a baby by Maleficent (who is now considered her godmother). Aurora is now Queen of the Moors, a position bestowed on her by her godmother, and is set to wed Prince Phillip.
She embodies goodness, kindness and compassion. Aurora's love for her godmother is unconditional, and it is her pure heart and desire to do good which gives her the strength to face evil.
Prince Phillip
Prince Phillip, played by Harris Dickinson, is the crown prince of Ulstead. He is the son of King John and Queen Ingrith.
His upcoming marriage to Aurora, while intended to unite humans and fairies, is in truth, part of an evil plan conceived by his mother to harm his betrothed.
Queen Ingrith
Queen Ingrith, played by Michelle Pfeiffer, is the Queen of Ulstead. and Aurora's future mother‐in‐law.
She is wicked, cunning and selfish. A worthy adversary to the dark fairy Maleficent, she has an evil plan to divide humans and fairies forever.
Diaval
Diaval, played by Sam Riley, is Maleficent's raven companion. Having spent 16 years
together watching Aurora grow up, he has developed a fondness for Maleficent.
He now serves as her eyes and ears in the human world, and even with all the abuse he is subjected to, is incredibly tolerant and fiercely loyal.
Conall
Conall, played by Chiwetel Ejiofor, is one of the leaders of the Dark Fey. He is strong, fearless, heroic and kind. The Dark Fey are a band of winged creatures exiled from the human world.
He rescues and befriends Maleficent. Having observed the dark fairy for some time, he is an advocate for peace between men and fairies.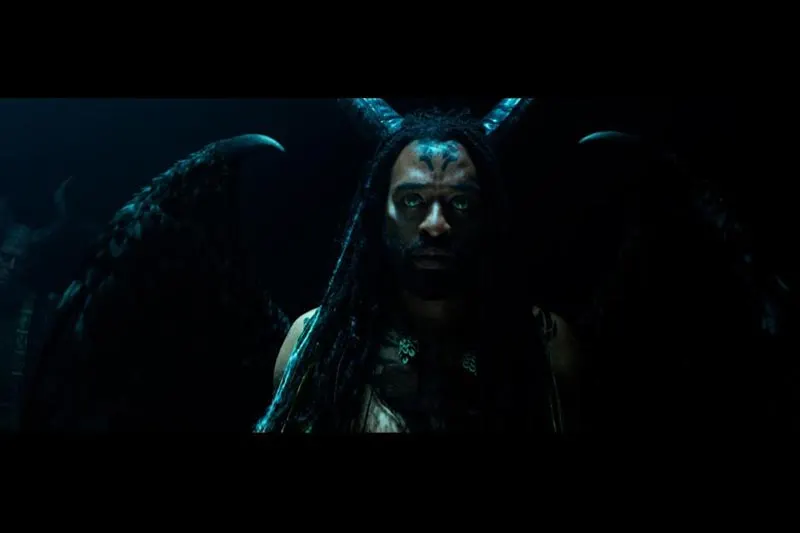 Borra
Borra, played by Ed Skrein, is one of the leaders of the Dark Fey. He seeks war with the humans and views Maleficent as key to their success.
Printable Maleficent: Mistress of Evil Activities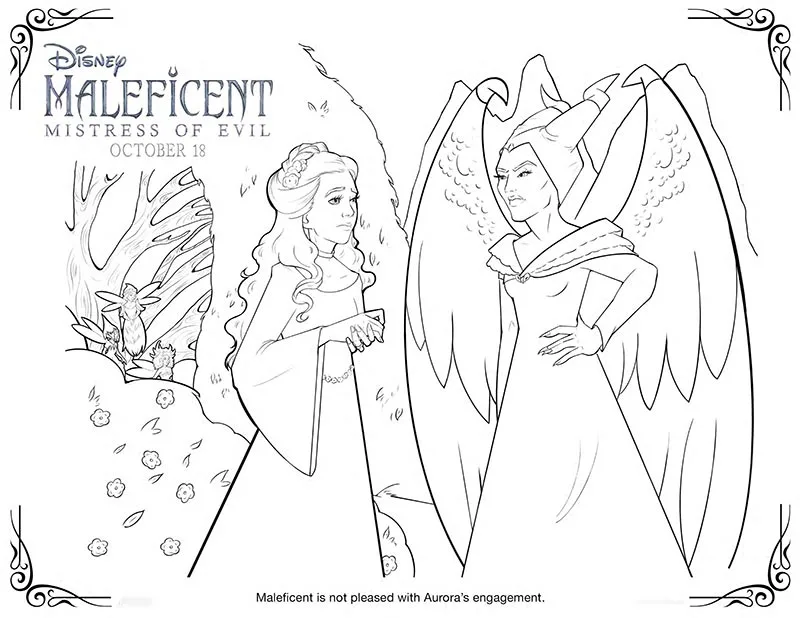 This printable activity packet features scenes from the movie Maleficent 2: Mistress of Evil. It includes the following activities and coloring pages:
2 Spot the difference
1 Maze
1 Door Hanger
2 Bookmarks
10 coloring sheets featuring Maleficent, Aurora, Prince Philip, Diaval, and Conall
Answer keys for spot the difference and the maze
Click here to download these free Maleficent 2 activities that you can print out at home.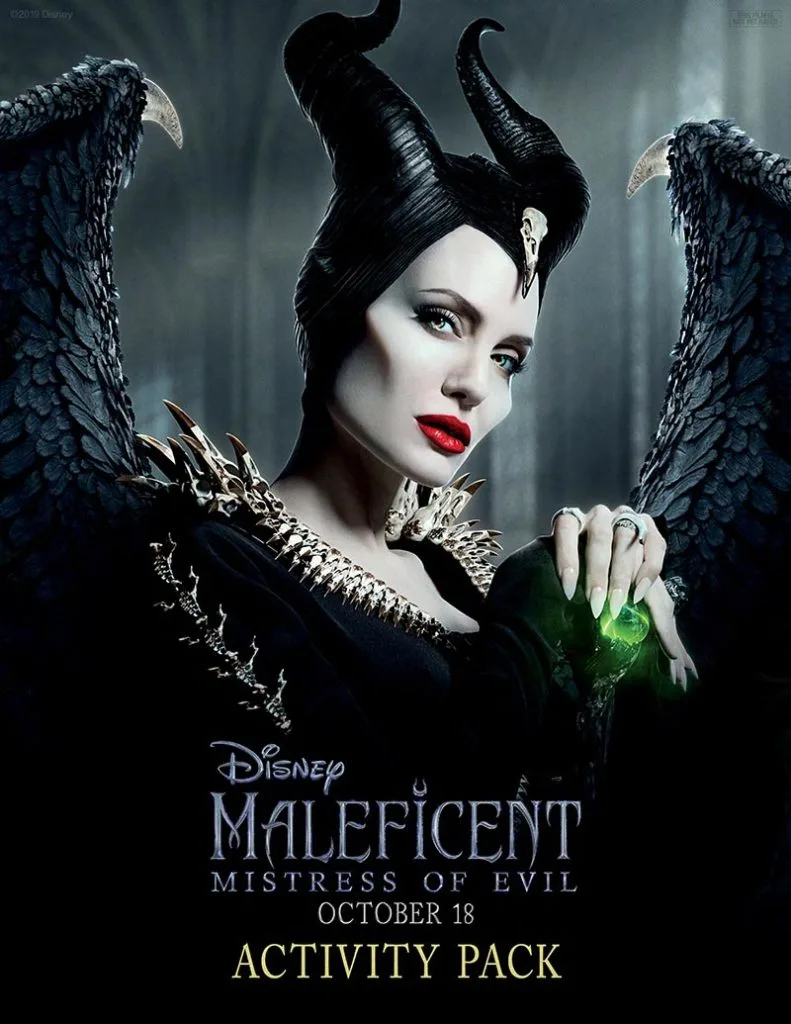 More Disney Printable Activities