Are you ready to see the new Lion King movie?
The animated Lion King movie was another one that came out when I was a kid. I watched it over and over again.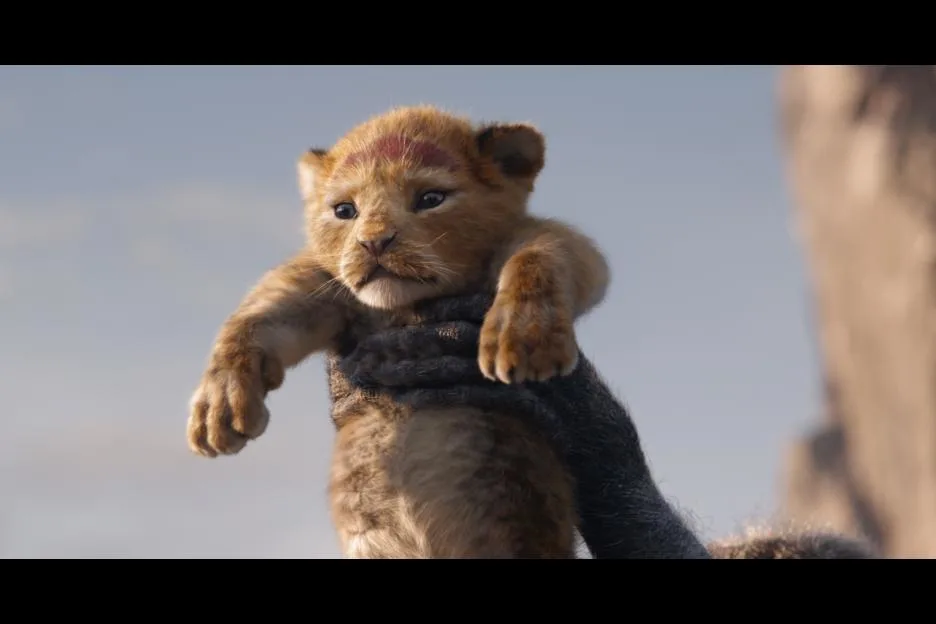 The stampede scene was always heart wrenching and I suspect it will be just as emotional in the new movie.
We're looking forward to seeing it with the kids. I love that it's a movie that can spark kids' interest in learning more about lions and other wildlife found in the savanna.
RELATED: 15 Disney Inspired Crafts for Kids
The Lion King Printable Activities
Disney's The Lion King Activity Packet includes an animal glossary with informational facts about lions, hornbills, meerkats, madrills, warthogs, wildebeests, and hyenas which are all characters in the movie.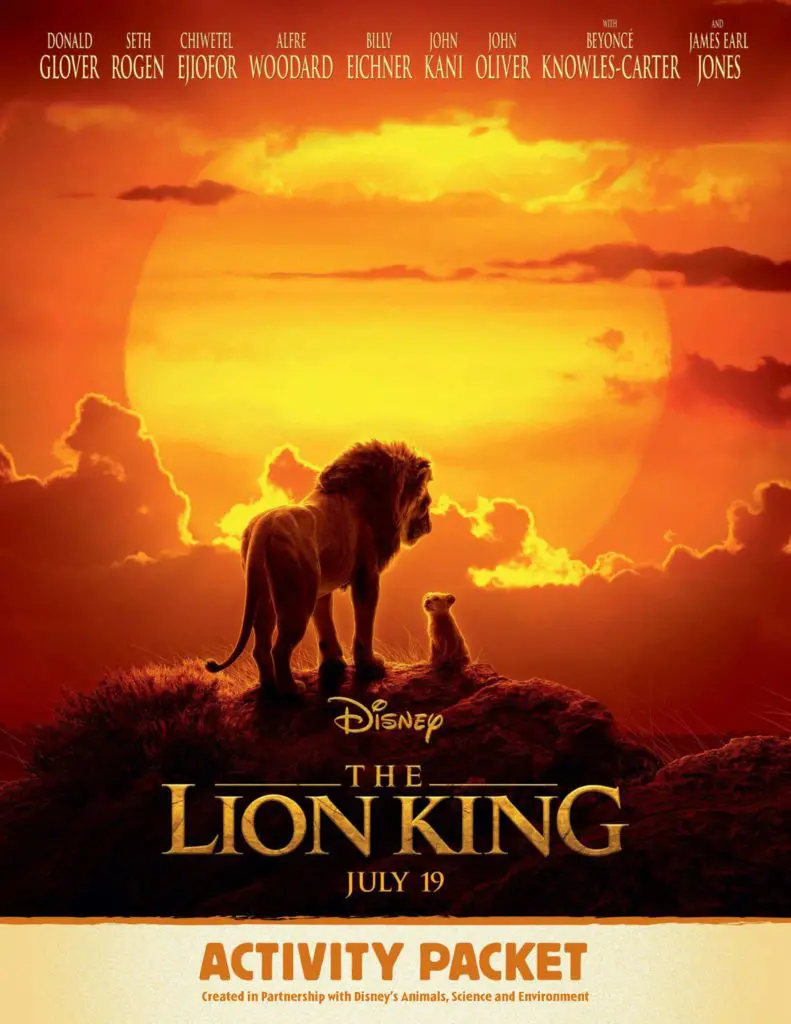 Click here to download the Lion King Activity Packet
It also includes the following printable activities:
Circle of Life Safari – learn about the plants and animals that live in the savanna then observe and record animals and plants living in your community.
Make Your Motto – Just like Hakuna Matata inspires Timon and Pumbaa, create your own motto that can help you through tough days.
Mentor Mash-Up – Create a collage of images that represent what your mentors have taught you.
Climb to the Top – Write your goal and the small steps you need to take to achieve it.
King of the Pridelands – Test your knowledge with a trivia picture puzzle.
RELATED: Cowboy Math Picture Puzzle and Princess Math Picture Puzzle Printables
About The Lion King Movie
Disney's "The Lion King, directed by Jon Favreau ("The Jungle Book"), journeys to the African savanna where a future king is born.
Simba idolizes his father, King Mufasa, and takes to heart his own royal destiny. But not everyone in the kingdom celebrates the new cub's arrival.
Scar, Mufasa's brother—and former heir to the throne—has plans of his own. The battle for Pride Rock is ravaged with betrayal, tragedy and drama, ultimately resulting in Simba's exile.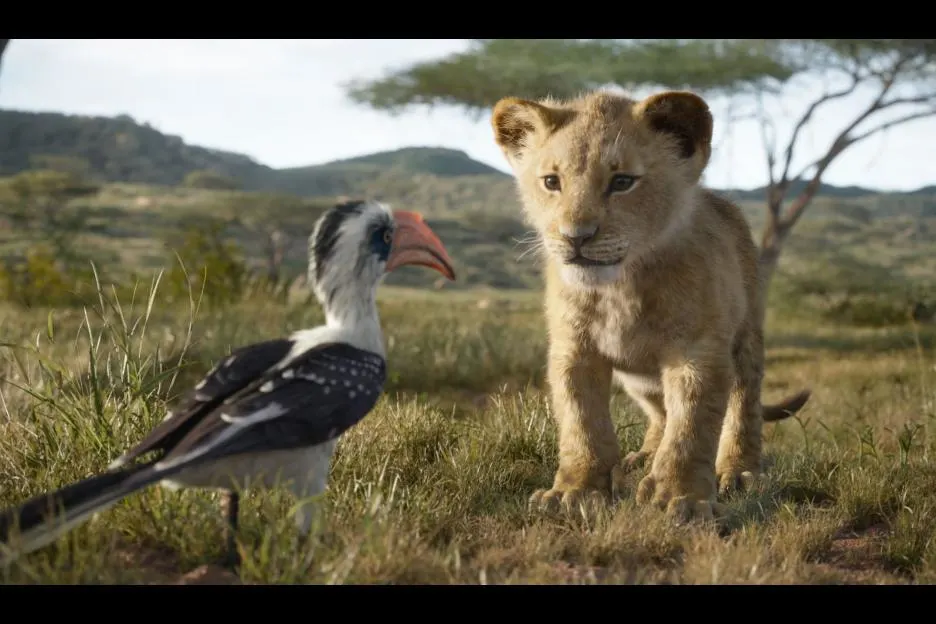 With help from a curious pair of newfound friends, Simba will have to figure out how to grow up and take back what is rightfully his.
Staying true to the classic story, director Jon Favreau utilizes pioneering filmmaking techniques to bring the iconic characters to the big screen in a whole new way.
Featuring the voices of Donald Glover as Simba, Beyoncé Knowles-Carter as Nala, James Earl Jones as Mufasa, Chiwetel Ejiofor as Scar, Seth Rogen as Pumbaa and Billy Eichner as Timon, Disney's "The Lion King" opens in U.S. theaters on July 19, 2019.
Who is your favorite character?
More Printable Disney Activities: