Smash boredom with our printable games for kids! This Superhero themed Pictionary is a fun, low prep activity that is sure to entertain your super hero fans.
Pictionary style games are classic party games that can be played at home, at school, or even on a video call.
They can easily be adapted for different ages and themes too.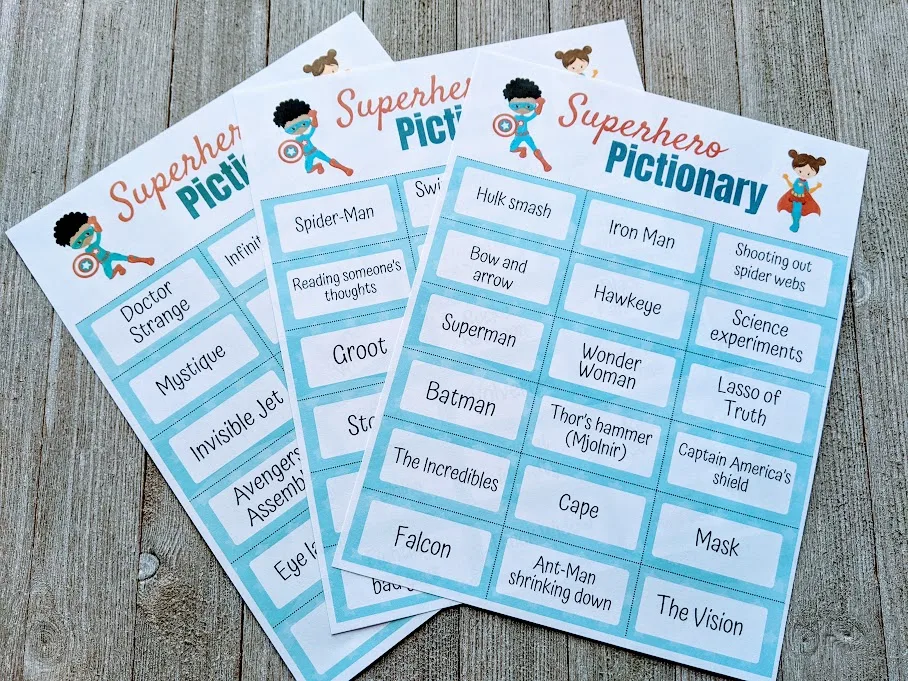 Want more ideas like this? Check out our superhero charades game and these other superhero activities for kids.
Superhero Pictionary Ideas
It's no secret that we love to play board games as a family. Not only are they fun, but they provide lots of learning opportunities too!
We also love all things super hero too, so my kids assisted with creating this list of pictionary prompts all about superheroes.
You can easily make your own set of clues by writing characters, actions, and phrases from your family's favorite movies and comic books on slips of paper.
To save you some time, we have a printable word list with 50 Pictionary prompts using super hero characters, actions, and items found in movies and comics that you can print out at home.
Free printable download available at the end of this post.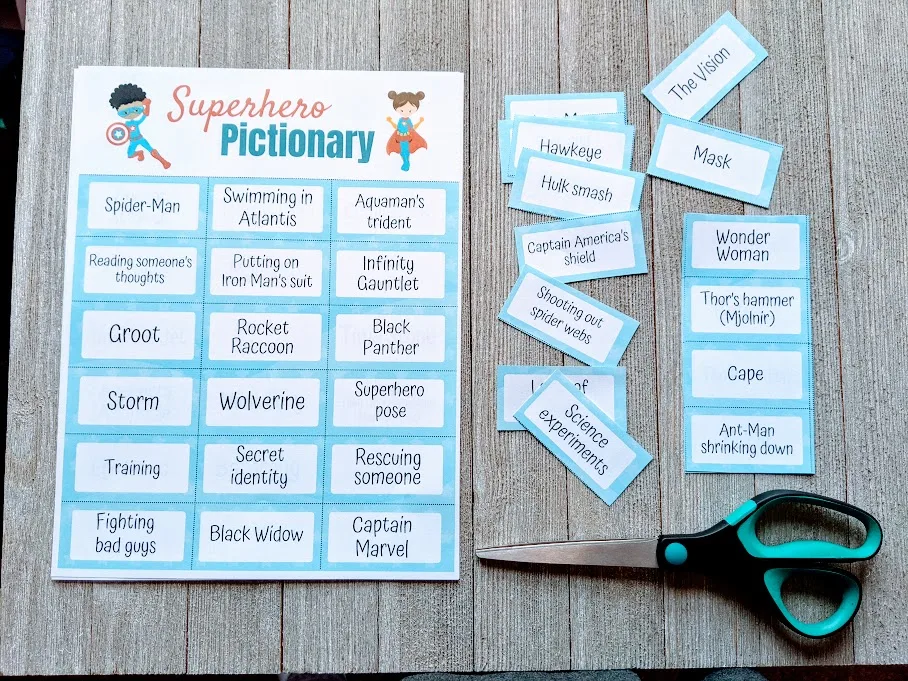 A few examples include: Thor's hammer (Mjolnir), a cape, bow and arrow, and Wolverine.
Once you print and cut out the clues, the basic game play consists of someone picking a card and drawing the word while other players try to guess what they are drawing.
Generally players are split into two teams. Each person on the team will rotate to take turns drawing while the others shout out guesses.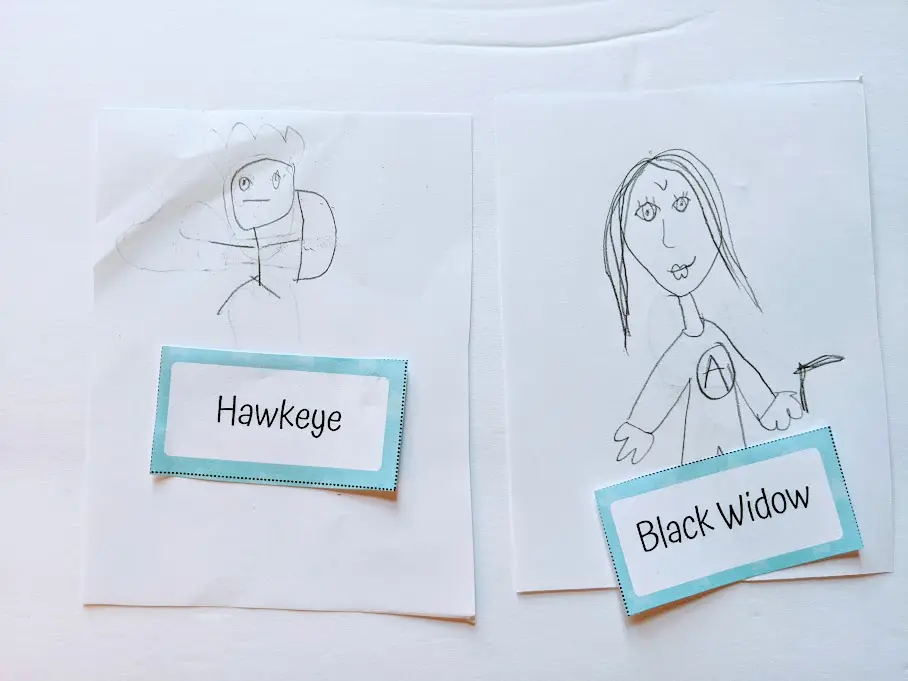 One way to modify this is to let each child take a turn drawing and have the other children guess. This keeps it a fun activity regardless of the number of kids and removes the focus of team competition.
Not only is playing games fun, they have social and educational benefits for kids. This game helps kids to think differently about communication.
They need to think quickly about what their word or phrase is and how to draw it. Some words and phrases may seem simple, but how exactly do you draw that?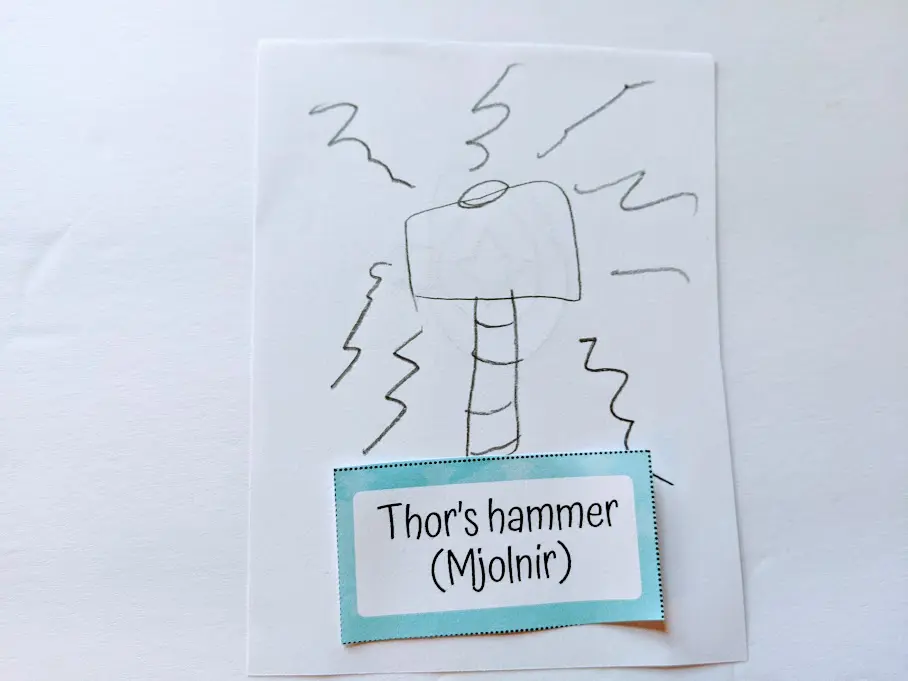 This helps kids practice reasoning skills, nonverbal communication skills, as well as creative problem solving. They need to think about what their team will understand as they draw.
Plus, they need to quickly process what they are seeing and make connections to figure out what is being drawn.
This post contains affiliate links. As an Amazon Associate and a participant in other affiliate programs, we earn a commission on qualifying purchases.
OTHER HELPFUL ITEMS:
More Kids Activities: