Grab these free Trolls World Tour printable coloring sheets and activities perfect for a movie watching party at home!
It is available digitally starting today, April 10, 2020. You can rent Trolls World Tour now on several different platforms including Prime Video, Vudu, Fandango, Google Play, and more.
Looking for more printable coloring pages? We also have Rock Star themed sight word packet as well as lots of free disney coloring sheets.
We really enjoyed the first Trolls movie and have been looking forward to Trolls World Tour coming out. Besides the obvious animated fun and silliness that the kids love, I like the rock music theme.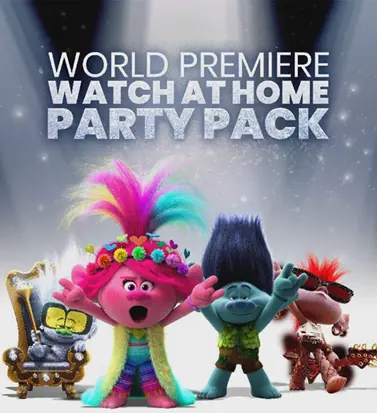 This post contains affiliate links. As an Amazon Associate and a participant in other affiliate programs, we earn a commission on qualifying purchases.
About Trolls World Tour Movie
Anna Kendrick and Justin Timberlake return in Trolls World Tour, an all-star sequel to DreamWorks Animation's 2016 musical hit.
In an adventure that will take them well beyond what they've known before, Poppy (Kendrick) and Branch (Timberlake) discover that they are but one of six different Trolls tribes scattered over six different lands and devoted to six different kinds of music: Funk, Country, Techno, Classical, Pop and Rock.
Their world is about to get a lot bigger and a whole lot louder.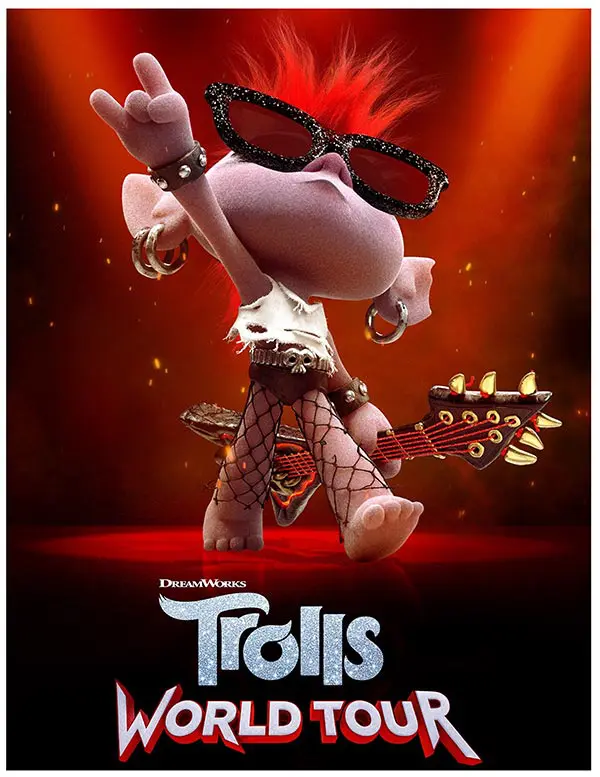 A member of hard-rock royalty, Queen Barb (Rachel Bloom), aided by her father King Thrash (Ozzy Osbourne), wants to destroy all other kinds of music to let rock reign supreme.
With the fate of the world at stake, Poppy and Branch, along with their friends — Biggie (James Corden), Chenille (Caroline Hjelt), Satin (Aino Jawo), Cooper (Ron Funches) and Guy Diamond (Kunal Nayyar) — set out to visit all the other lands to unify the Trolls in harmony against Barb, who's looking to upstage them all.
About the Trolls World Tour Music Tribes
Cast as members of the different musical tribes is one of the largest, and most acclaimed, groups of musical talent ever assembled for an animated film.
From the land of Funk are Mary J. Blige, George Clinton and Anderson .Paak.
Representing Country is Kelly Clarkson as Delta Dawn, with Sam Rockwell as Hickory and Flula Borg as Dickory. J Balvin brings Reggaeton, while Ester Dean adds to the Pop tribe.
Anthony Ramos brings the beat in Techno and Jamie Dornan covers smooth jazz.
World-renowned conductor and violinist Gustavo Dudamel appears as Trollzart and Charlyne Yi as Pennywhistle from the land of Classical.
And Kenan Thompson raps as a newborn Troll named Tiny Diamond.
Trolls World Tour is directed by Walt Dohrn, who served as co-director on Trolls, and is produced by returning producer Gina Shay.
The film is co-directed by David P. Smith and co-produced by Kelly Cooney Cilella, both of whom worked on the first Trolls.
Trolls 2 Printable Coloring Pages and Activities
This 44 page printable activity packet for Trolls World Tour is jam packed with fun movie watching props, recipes, activities and coloring sheets.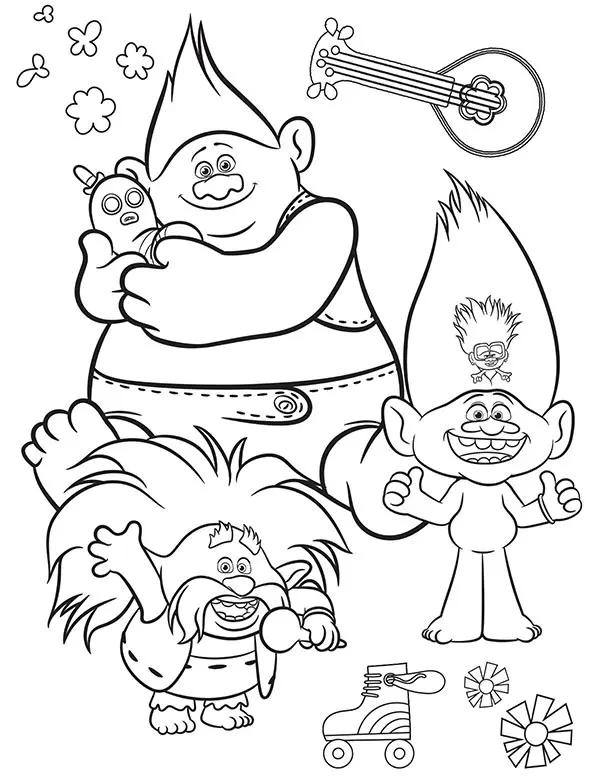 The pack includes coloring pages of your favorite characters:
Color your own concert wristbands
Trolls World Tour Poster
Poppy
Branch
Biggie
Guy Diamond
Cooper
Barb
….and lots of new Troll characters!
DreamWorks also has a cool how to draw series featuring Tiny Diamond, Poppy, and Branch!
There are also fun printable games and activities:
Connect the Dot
Maze
Piano music sheet for Just Sing
Hanging decorations to color (available in full color too)
Glitter Microphone Craft
DIY Red Carpet Walk Activity
How to style your hair like Troll hair
Tiny Diamond glasses prop
Barb's Guitar Craft
Scavenger Hunt
Cup Tower Challenge
Trolls Rainbow Popcorn Recipe
Root Beer Float Recipe
Sparkling Fruit Spritzer Recipe (our cotton candy mocktail would be fun too!)
Banana Sushi Rolls Recipe
Fruity PB&J Skewers Recipe
Rainbow Cupcakes Recipe
Click the button below to download these Trolls 2 World Tour coloring pages and activities.

You can save these activities and print them out using your home printer.
Grab some crayons or colored pencils and use this printable movie watch party kit to keep your kids busy or as part of a fun family movie night.
MORE Movie PRINTABLES YOU MAY ENJOY: