Looking for ways to help your kids work practice writing sight words?
This rock star themed printable includes 10 pages of traceable sight words, plus pictures they can color.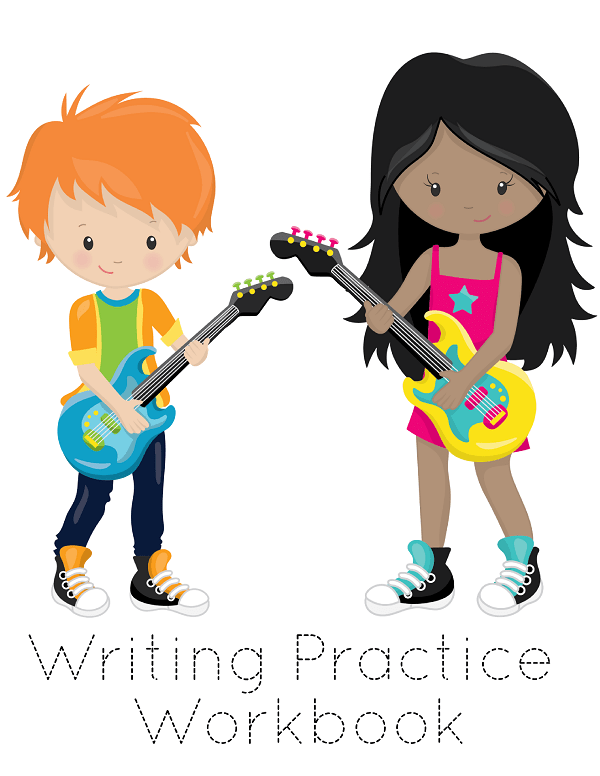 Rock Star Themed Printable Sight Words Workbook
This post contains affiliate links which means we may earn a small commission at no additional cost to you.
Repetition is a huge part of learning, especially in kindergarten and first grade. This writing practice workbook provides plenty of opportunities for kids to work on learning sight words.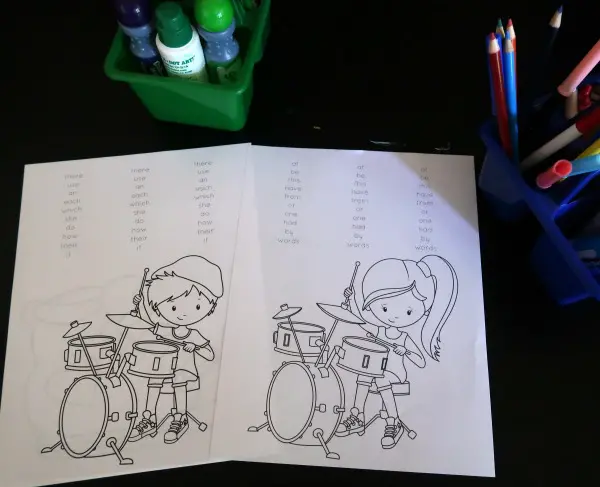 The dotted words are listed in columns on each page, making them easy to trace. The columns are repeated three times.
You could have kids trace over all three in a row with a pencil or you could have them say the word in the first column, trace the second one with their finger, and trace the third with a pencil.
The black and white images of kids playing instruments offer a fun coloring break too.
If you want to reuse the printable pages, you can laminate them and use fine line dry erase markers to practice writing the sight words.
My kids are at different reading and writing levels, so I adjusted how I used them for each child.
My oldest used the writing practice to work on writing neatly. My youngest traced some of the words, but he had more fun telling me the words he knew.
Another option was to ask him to find and circle certain words on the page.
These sight word printables can be used for writing practice in the classroom and at home.
We used them for a writing center activity during summer break.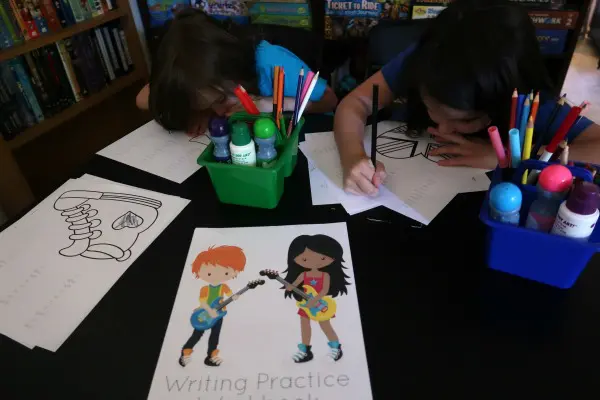 We'll probably get these out again to use as a back to school refresher, especially for my kindergartner.
I hope you find this rock star themed printable writing practice workbook helpful for working on sight words.
You can give the entire writing packet to your child or hand out a printable page when it's time to work on sight words and writing.
Receive the Rock Star Sight Words Writing Workbook in your inbox when you sign up for our weekly newsletter using the form below.

Rock Star Workbook
Subscribe to receive our weekly newsletter and this printable workbook.

More reading and writing activities for kids: