This post contains Amazon affiliate links.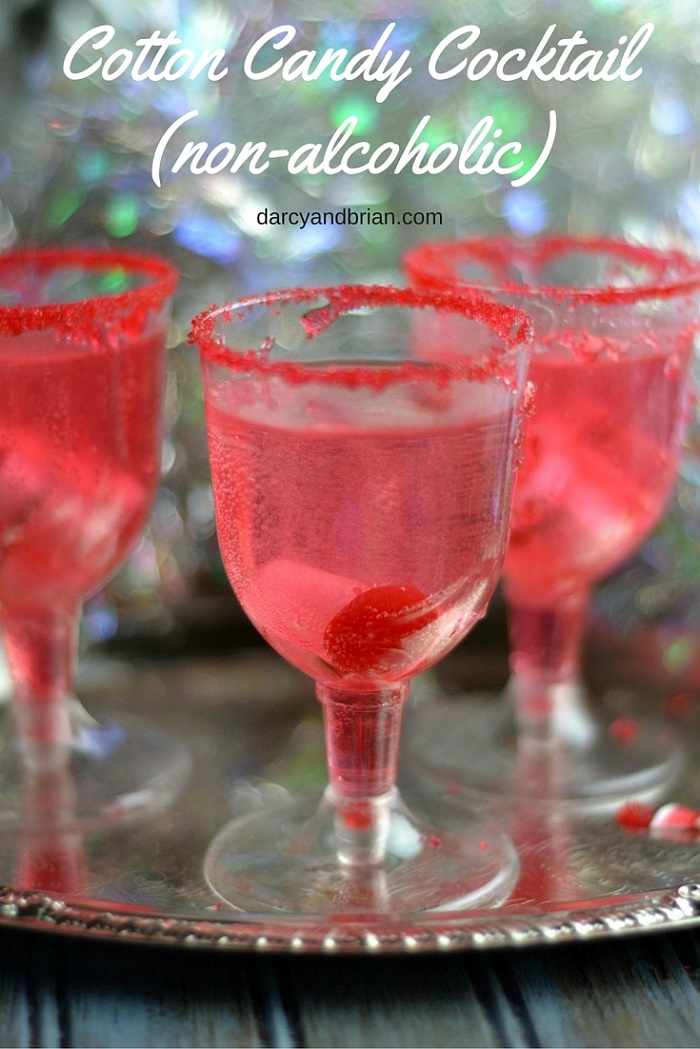 This Cotton Candy Cocktail reminds me of a "kiddie cocktail." Boy, did I love those when I was a kid. My extended family owned a bar, where we would get together for the holidays while closed to the public. I loved having unlimited quarters for pinball, the pool table, and the jukebox. We'd eat, talk, laugh, and play cards. One of the drinks they'd mix up for me was what we called a kiddie cocktail. It was basically 7-Up or Sprite with grenadine mixed in, topped off with a cherry. When I was a little kid, it felt fancy!
The Cotton Candy Cocktail will give the kids their own special drink for New Year's Eve or maybe during a princess slumber party. It's pretty, bubbly, and fun! It's super easy, even the kids could serve it themselves.
While this may seem like the ideal non-alcoholic drink recipe for kids, it works for any party where you want a sparkly drink without the alcohol. This would work great for a baby shower or a gender reveal party too.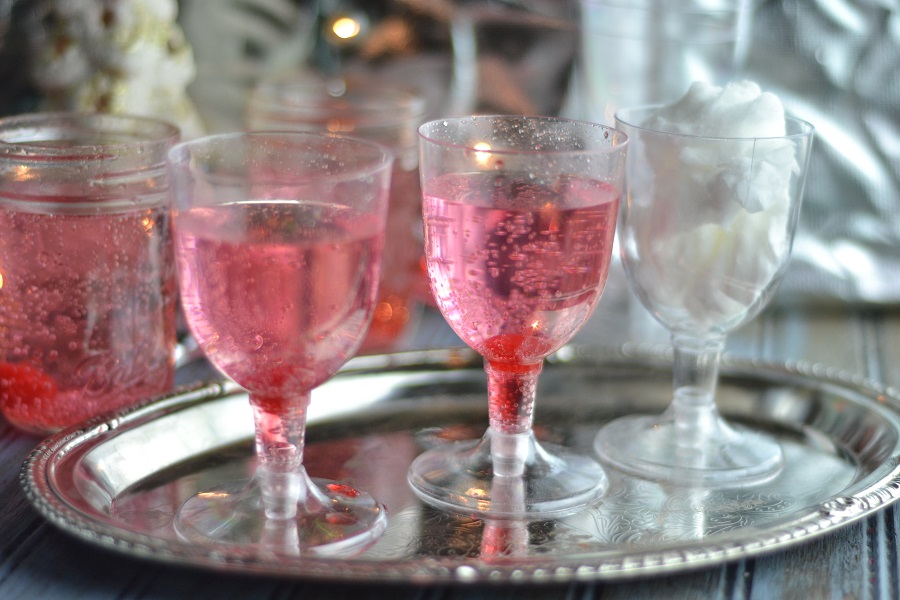 Cotton Candy Cocktail Drink Recipe
For these drinks you will need:
Cotton Candy
Cherry for garnish
Serving Directions:
Set out your plastic champagne glasses. For optional flare, lightly wet the rim of your champagne glasses and dip them in colored sugar. Then place one piece of cotton candy in each glass. Pour the ginger ale over the cotton candy. Place a cherry in the glass before serving. (You can put a cherry or two on a party toothpick or just drop it in.)
Cheers!


Subscribe
Get weekly sanity saving parenting tips, recipes, and kids activities.