Walt Disney's Christopher Robin movie is coming to theaters on August 3, 2018, making it the perfect time to grab these free printable Christopher Robin movie coloring pages featuring Winnie the Pooh and friends.
When's the last time you visited the Hundred Acre Wood?
Winnie the Pooh and his friends are synonymous with childhood. But what happens when you grow up and memories of those childhood adventures fade away?
Don't miss these other Disney coloring pages and activities!
Christopher Robin Printable Coloring Pages and Activities
I grew up with Winnie the Pooh cartoons and stories, so he holds a place in my heart. Pooh, Tigger, Piglet, and Eeyore were some of the first decorations added to the nursery when I was pregnant with my oldest. In fact, they are still on the walls of my son's room.
To get the kids excited about seeing the new Christopher Robin movie (or to continue the excitement afterwards), you'll want to grab this printable activity packet. It is full of coloring pages as well as a couple mazes and doorhangers you can cut out.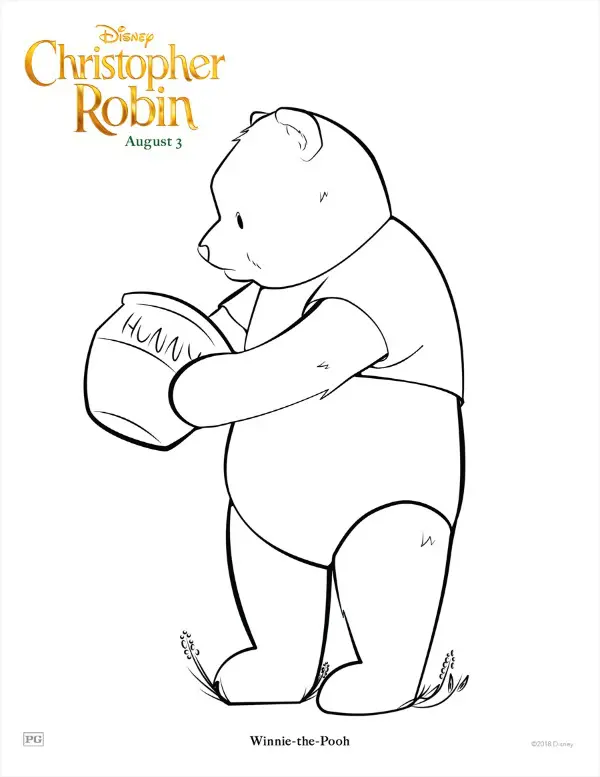 Click to download Christopher Robin printables
We're looking forward to seeing the movie, though I suspect I'll need to bring along tissues. The thought of nearly forgetting beloved childhood memories always hits me right in the feels.
In Disney's heartwarming live action adventure, the young boy who shared countless adventures with his stuffed animal friends in the Hundred Acre Wood has grown up and lost sight of what's important in life.
Now it is up to his childhood friends to venture into our world and help Christopher Robin rediscover the joys of family life, the value of friendship and to appreciate the simple pleasure in life once again.

Do you have a favorite character? Let us know in the comments below!
More printable coloring pages you may enjoy: