Grab these free printable Mary Poppins Returns coloring pages to color with your kids!
Are you looking forward to Mary Poppins Returns as much as I am?
Mary Poppins is my all-time favorite children's movie. I loved it as a kid and I still love it now. I can't wait to go see it with my family!
My kids love Disney coloring pages and it's fun to work on these printable activities before and after seeing the movie together.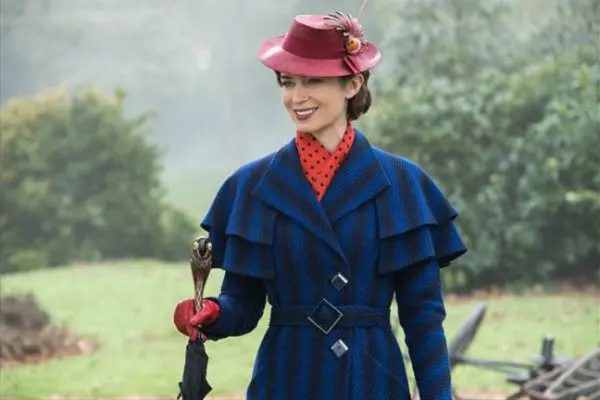 Free Printable Mary Poppins Returns Coloring Pages
This 14 page printable activity book features Mary Poppins Returns coloring pages, a maze, bookmarks, and activities.
You can print out just one page or the entire packet for your child to work on.
Download Mary Poppins Returns Printable Activities
After watching the movie, you can see if your kids remember which scenes the coloring pages are from or have fun singing and humming the songs.
About Mary Poppins Returns Movie
In Disney's "Mary Poppins Returns," an all new original musical and sequel, Mary Poppins is back to help the next generation of the Banks family find the joy and wonder missing in their lives following a personal loss.
Emily Blunt stars as the practically-perfect nanny with unique magical skills who can turn any ordinary task into an unforgettable, fantastic adventure and Lin-Manuel Miranda plays her friend Jack, an optimistic street lamplighter who helps bring light—and life—to the streets of London.
"Mary Poppins Returns" is directed by Rob Marshall. The screenplay is by David Magee and the screen story is by Magee & Rob Marshall & John DeLuca based upon the Mary Poppins Stories by PL Travers.
The music score is by Marc Shaimanand the film features all new original songs with music by Shaiman and lyrics by Scott Wittman and Shaiman.
The film also stars Ben Whishaw as Michael Banks; Emily Mortimer as Jane Banks; Julie Walters as the Banks' housekeeper Ellen; Pixie Davies, Nathanael Saleh and introducing Joel Dawson as the Banks' children, with Colin Firth as Fidelity Fiduciary Bank's William Weatherall Wilkins; and Meryl Streep as Mary's eccentric cousin, Topsy. Angela Lansbury appears as the Balloon Lady, a treasured character from the PL Travers books and Dick Van Dyke is Mr. Dawes, Jr., the retired chairman of the bank now run by Firth's character.
Wondering if you should take your kids to see this movie? Then check out all the reasons why my friend Mariah at The Simple Parent says YES in her Mary Poppins Returns movie review.
We hope you have a splendid day that is practically perfect in every way!
More Disney printables you may enjoy:
More Disney inspired activities you may enjoy: