Has your kid ever been disappointed that they can't eat the gingerbread house after decorating it? My daughter loves decorating Christmas cookies with me and making a gingerbread house. We nibble on the candy decorations while working on them, but she wants to eat the house after we are done. These Christmas tree cones are the perfect edible Christmas craft for her!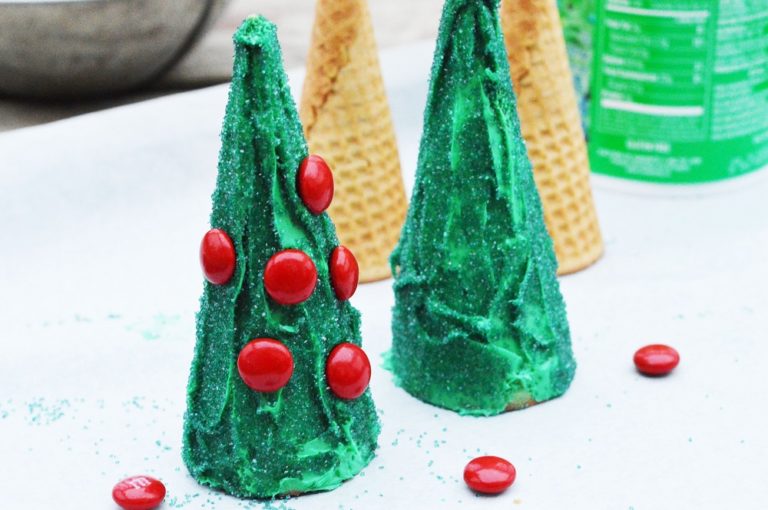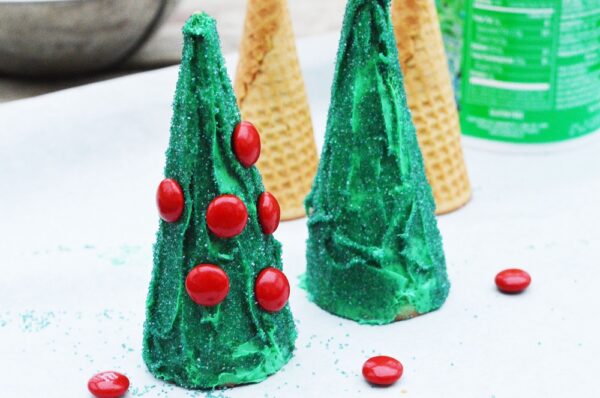 I love these because they are only a little bit messy, are easy for the kids to make, and they can eat them. This edible Christmas craft would be an excellent way to entertain the littles at your family Christmas gathering or even for a classroom party.
Edible Christmas Craft: Christmas Tree Cones
This post contains affiliate links.
Ingredients:
Directions:
Step 1:
Spread out wax paper and set out your ice cream cones.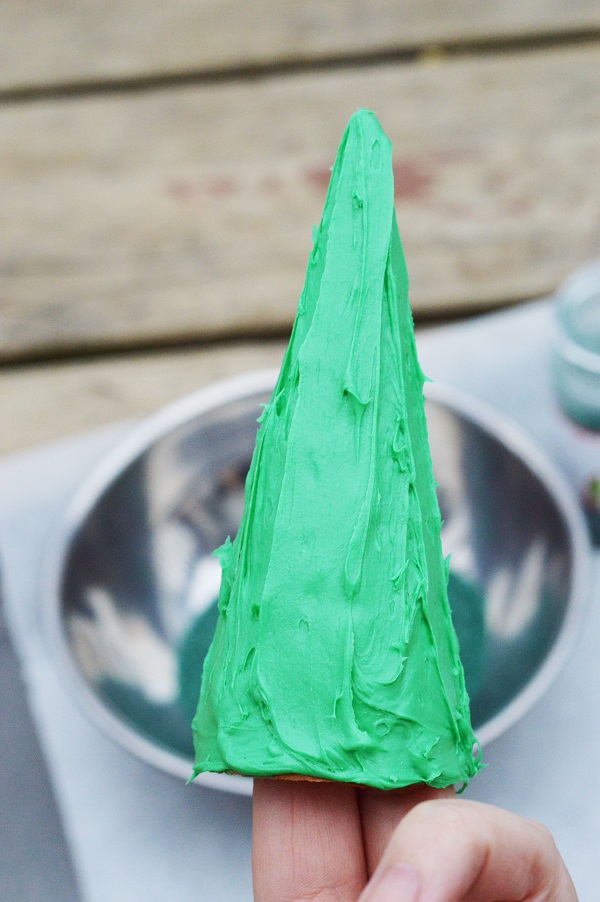 Step 2:
For the frosting, you can buy green frosting or make your own. Use a butter knife or small frosting spatula to spread green frosting over the outside of the cones. Make sure the frosting is applied in an up and down motion. This will give a better leafy appearance.
Don't be afraid to pick up your cone and slide your fingers inside as you frost it!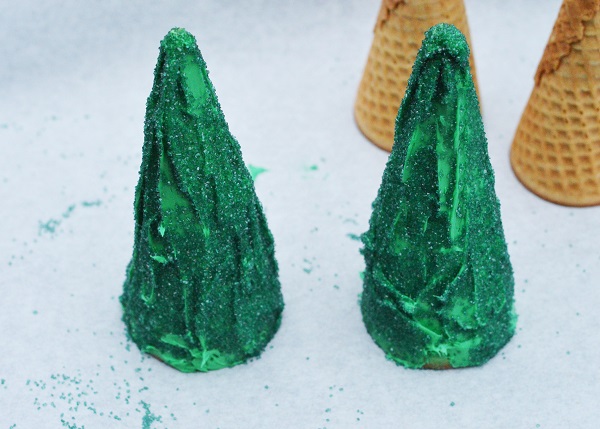 Step 3:
Once completely covered, hold the cone over a bowl and shake your sprinkles over it. Turn it slowly to cover all of it. Small green sugar sprinkles give it a nice sparkly look. You can also use green jimmies (the longer sprinkles) which look like evergreen needles.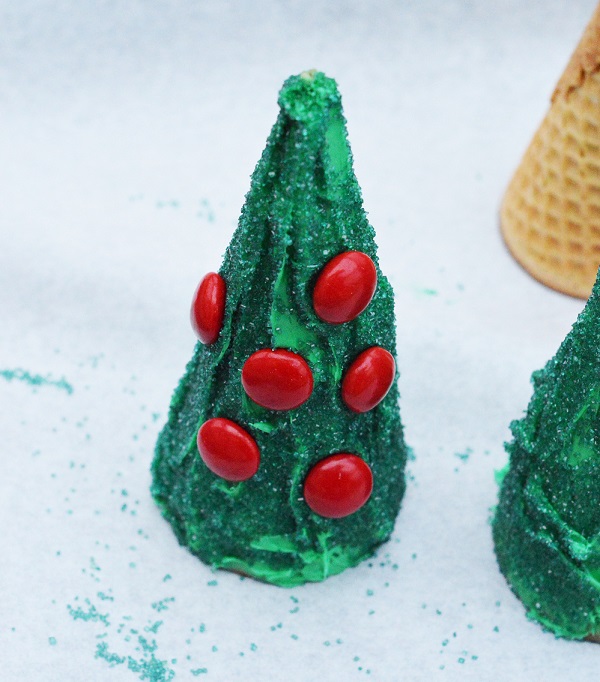 Step 4:
Place your cones down on the wax paper and immediately apply your red candies in the desired spots around the cone. You can use any red candies you would like. We used M&Ms in the pictures. You aren't limited to only red decorations on your tree. Feel free to use a variety of colors and even add a yellow one on top for a star.
After you are finished decorating, take a moment to admire your creation then enjoy!
These Christmas tree cones would go great on top of cupcakes, as cake toppers, as decorations around a gingerbread house, or just eat them by themselves. We hope you enjoy these fun and easy edible Christmas craft idea with your family!
More Christmas treats you may enjoy:
Subscribe
Get weekly sanity saving parenting tips, recipes, and kids activities.