These free Holiday Princess Printable Gift Card Holders are a cute way to give kids gift cards, tickets, or passes for Christmas.
My daughter loves anything with princesses on it. She was super excited the first time she saw these gift card holders and they didn't even have anything inside of them!
You may also like our Princess inspired gift tag printables and our Disney themed Christmas gift exchange game.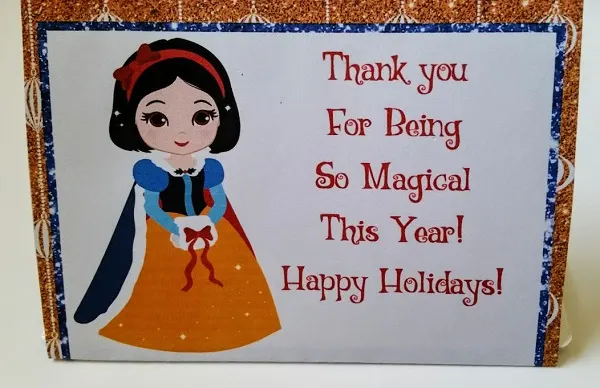 Holiday Princess Printable Gift Card Holders
This post contains affiliate links.
While these princess gift card holders are perfect for giving gift cards to kids, they also work well from kids.
We printed Ariel and Snow White out and used them to hold Starbucks gift cards for some of Rissa's teachers. She was so happy to use them in her own gift giving!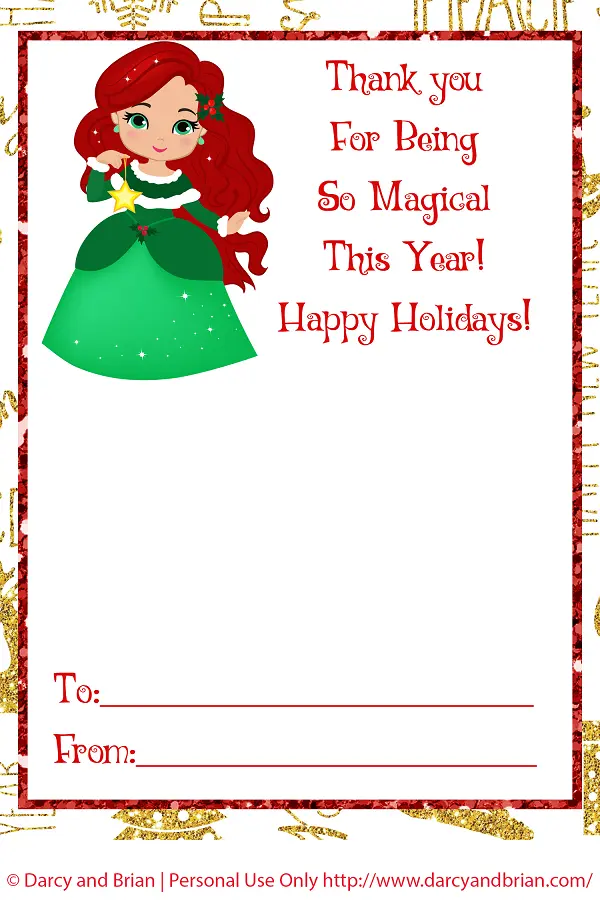 These look fine printed on regular printer paper, but the design does look nicer on card stock. You can also have them printed at a local printing place.
For the perfect gift card size, do NOT "fit to page" in your printer settings. I did test print one that way and it came out OK, but it was much larger. That may work well if you are tucking tickets, passes, or a check inside.
After printing, cut the edges of the paper off, fold it in half, and tape your gift card inside. (If you use card stock, you may cut slits with an Xacto knife to slide the gift card corners into.)
We hope you enjoy these free printable gift card holders and they help you out with any last minute gift giving!

More Christmas Activities
More Disney printables you may enjoy: