Some of my fondest holiday memories revolve around making homemade Christmas ornament crafts with my mom.
She was a total DIY ornament whiz and totally would have been a Pinterest mom if it existed back then.
She was talented. I'm not sure where she came up with all of her crafty ideas, especially since there was no Pinterest or internet to search.
We would make Christmas ornament sets together. They were perfect homemade gifts! They were made with plastic canvas and yarn, pipe cleaners and beads, or a combination of all of those.
This year, I wanted to make DIY Christmas ornaments with my daughter.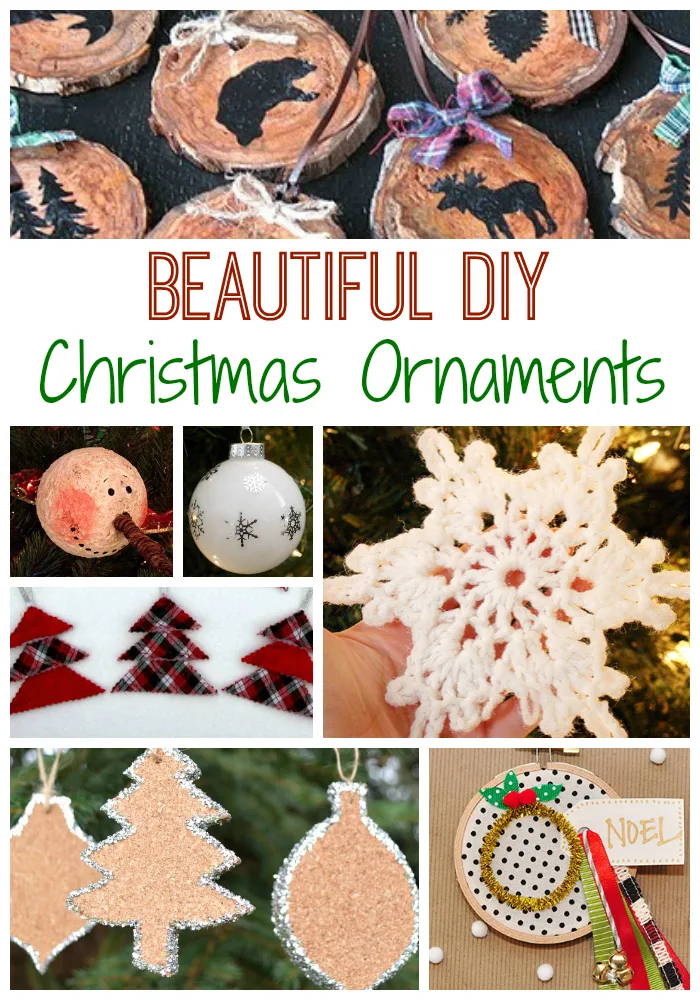 This post contains affiliate links. As an Amazon Associate and a participant in other affiliate programs, we earn a commission on qualifying purchases.
One year my mom and I decorated Christmas bulb ornaments.
We used puffy paints, glitter, etc. She made beautiful designs while mine were most definitely child-like creations. But it was fun.
I did my best to provide a variety of materials and encouraged my daughter to get creative with filling and decorating clear glass ball Christmas ornaments.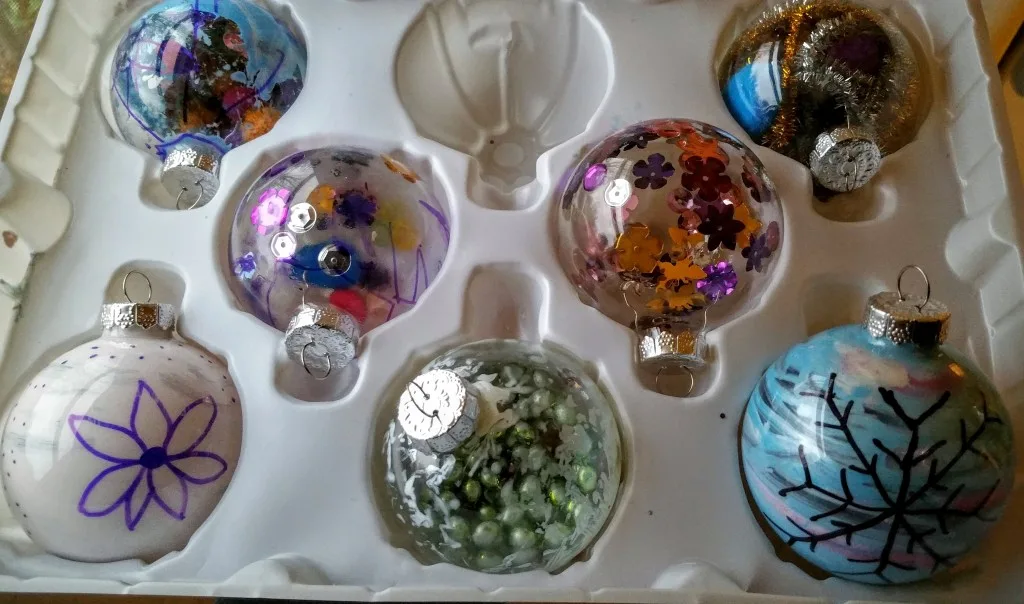 I found swirling paint inside of clear bulbs to be harder than it looked. Same with inserting photos, but overall it was fun and memories were made!
Next year I want to try some new ideas like the ones below!
Homemade Christmas Ornaments
Which DIY Christmas ornaments do you want to make?