This Christmas lights craft using Dot Markers is perfect for toddlers and preschoolers.
Christmas is the best time to try crafts with your kids.
There are so many adorable Christmas crafts for kids, you could literally do one craft every day in December and barely scratch the surface.
Some crafts, however, are complicated and frustrating for kids.
Not so for this simple idea!
Even young kids can do this one and it takes less than 10 minutes from start to finish. It's the perfect fast craft for a weekend or day off of school.
For more fun Christmas craft ideas, check out our Coffee Filter Wreaths, Coffee Filter Poinsettias, Christmas Tree Ice Cream Cones, and this list of Christmas tree crafts.
This post contains affiliate links. As an Amazon Associate and a participant in other affiliate programs, we earn a commission on qualifying purchases.
Dot Marker Christmas Tree Lights Craft
This adorable craft is so easy even toddlers can do it! Older kids will be just as engaged, too.
If you have dot markers and some construction paper, you have everything you need already.
We love using dot markers because they are washable and don't dry out. They are a fun alternative to paints and regular markers!
Materials:
Directions:
Step 1: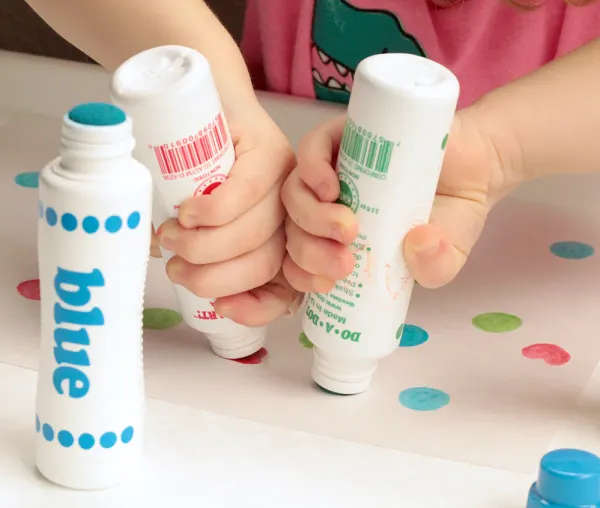 Let your kids make a bunch of dots onto a piece of white paper. Preschoolers and toddlers will love this stage.
Depending on the age of the child, you may need to let them step out for a bit while you do step two.
Step 2: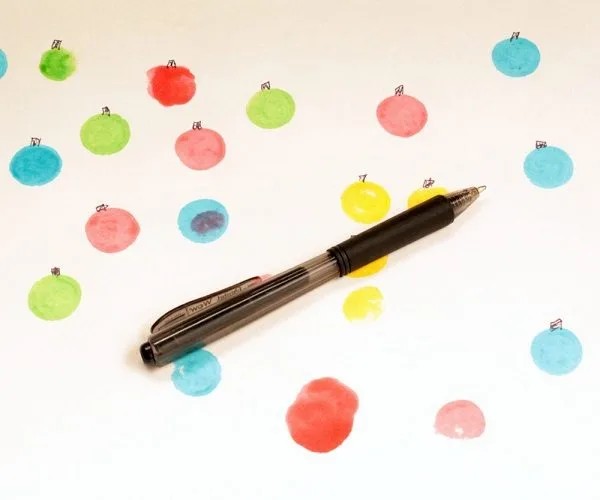 Draw little black squares above each dot circle. This transforms them into Christmas lights. So easy!
Step 3:
Cut out each little "light."
Step 4:
Cut a tree out from green construction paper.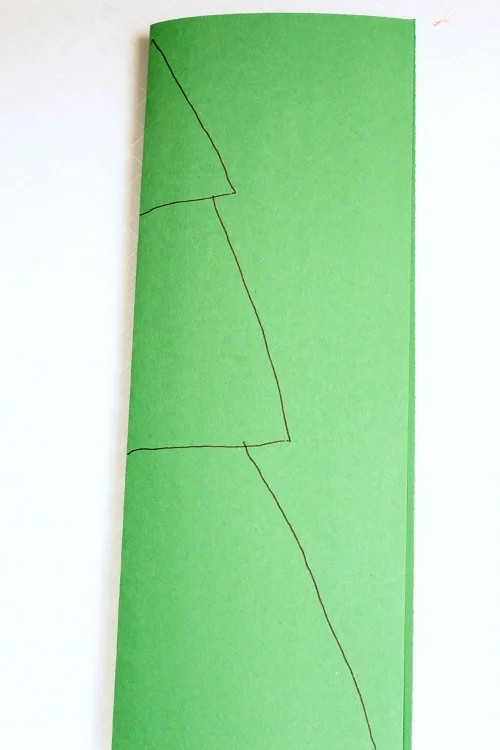 I make mine by drawing three triangles on top of each other gradually increasing in size. Cut out the tree.
This is a good time for kids to practice scissor skills. We like using these kids safety scissors.
Step 5: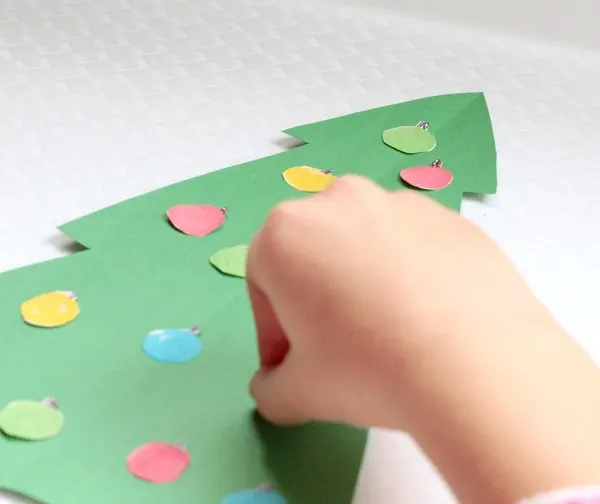 Let your kids glue the lights to the Christmas tree with a glue stick. Connect all the lights with a black marker.
The project is done! I love how adorable this craft looks for how little time and energy it takes.
Let your kids hang their new Christmas tree craft on the fridge or in another place of honor in your home. My daughter proudly hangs her artwork in her room when we run out of space on the fridge!

More crafts for kids you may enjoy: