Are you hosting Thanksgiving dinner for your family or looking for a nice hostess gift to bring along? 'Tis the season for treats, food, and cute crafts! Use this Thanksgiving craft tutorial to make an adorable turkey treat box. This is a great project to do with kids at home or in the classroom. It is easy to make and takes less than 15 minutes!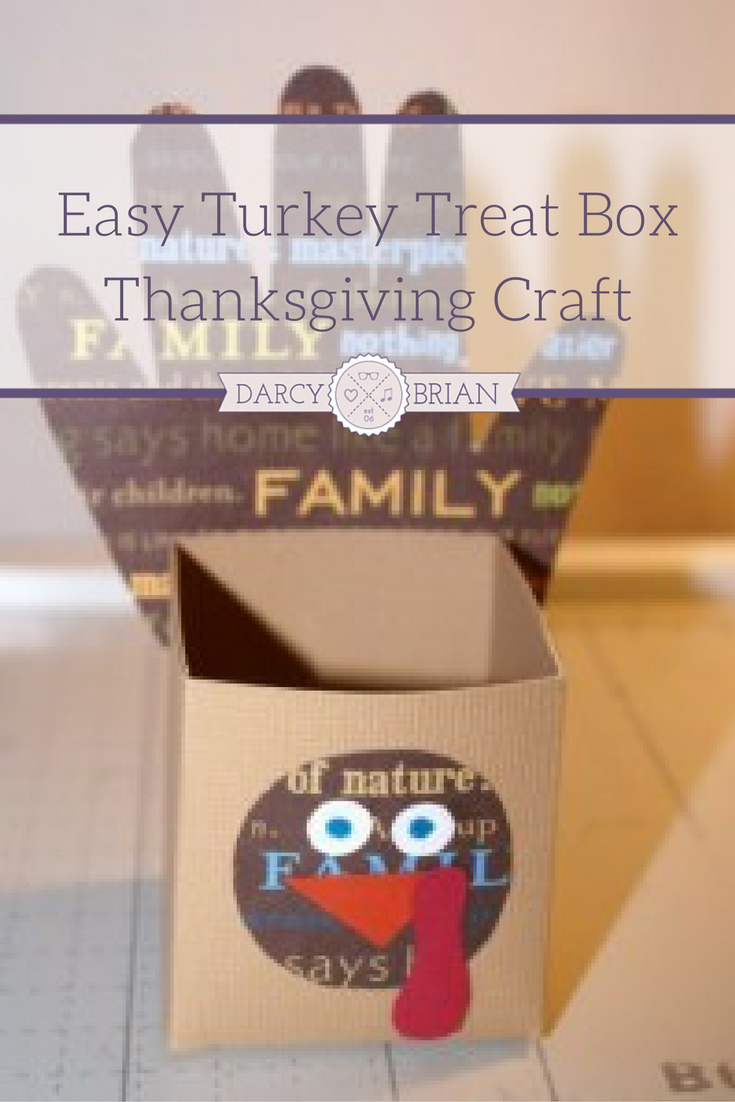 Easy Thanksgiving Turkey Treat Box Craft
Materials:
Card stock
Scissors
Glue
Ruler
Directions:
Select some papers that you would like to use, get a child to spare a hand. Literally. You will need to trace a hand ;)  Scissors, glue, and a ruler or paper cutter would be helpful.
My box is 6 inches x 6 inches but you can use any measurement as long as it is square.
Cut your square.
Fold into equal thirds.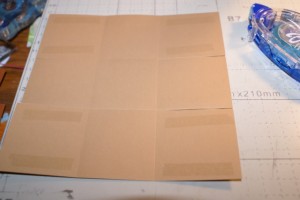 Cut at two opposite sides on the folded lines just to the middle lines as shown.
Fold each opposite cut flaps and tape or glue onto the middle flap creating your box.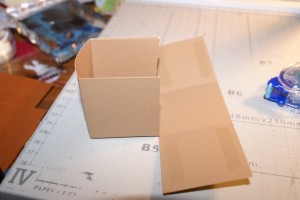 You will now need your borrowed hand. I traced my giant baby's hand on a scrap paper while he was sleeping as not to create a major drama :)  Since I was making a small box I used a small hand. You will need a bigger box for bigger hands so the proportions are adequate.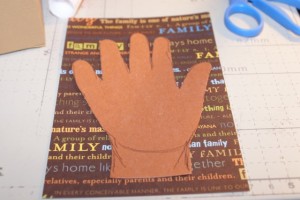 Next trace your cut out original hand onto a nicer piece of paper if you used a scrap paper.
I also used the scrap paper from the hand for the Turkey head and scraps for the eyes, beak, and waddle/gobbler…whatever it is!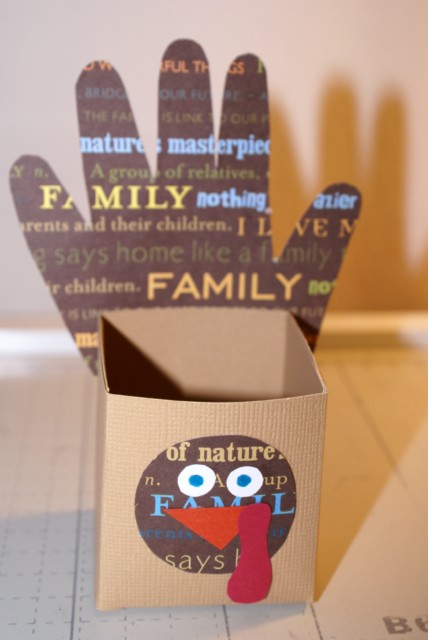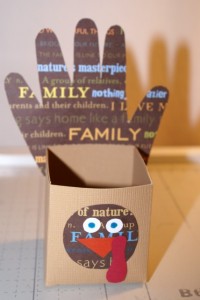 Once your box is complete and Turkey face and feathers are glued on the box, you can now fill it with treats! I used my Pumpkin Fudge.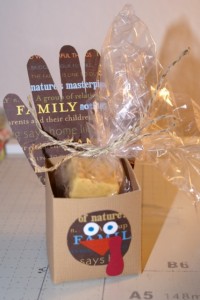 Subscribe
Get weekly sanity saving parenting tips, recipes, and kids activities.