Thanksgiving printables like this great list are just what you need to keep kids busy during the busy fall break.
Whether you are a homeschooler and want some fun things to add to your routine, or you are a parent that knows that holiday break will require extra activities, this list is full of amazing options to keep your kids busy.
Want Thanksgiving craft ideas? Don't miss our Coffee Filter Turkeys and this list of Turkey Crafts for Kids.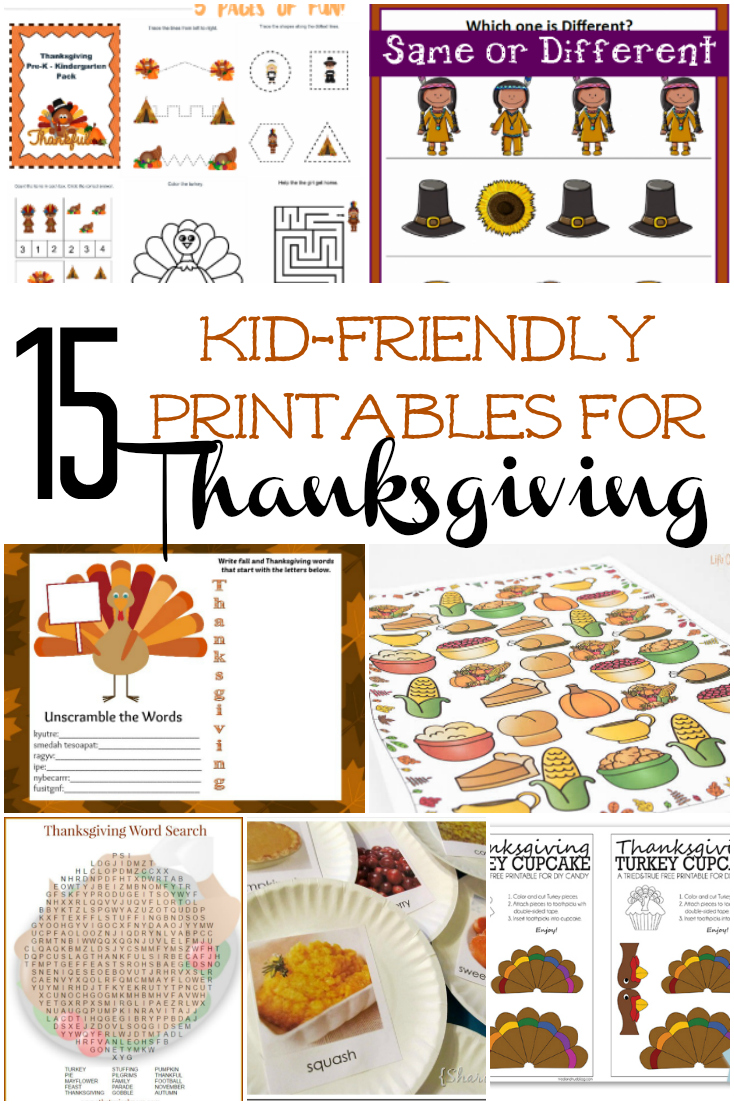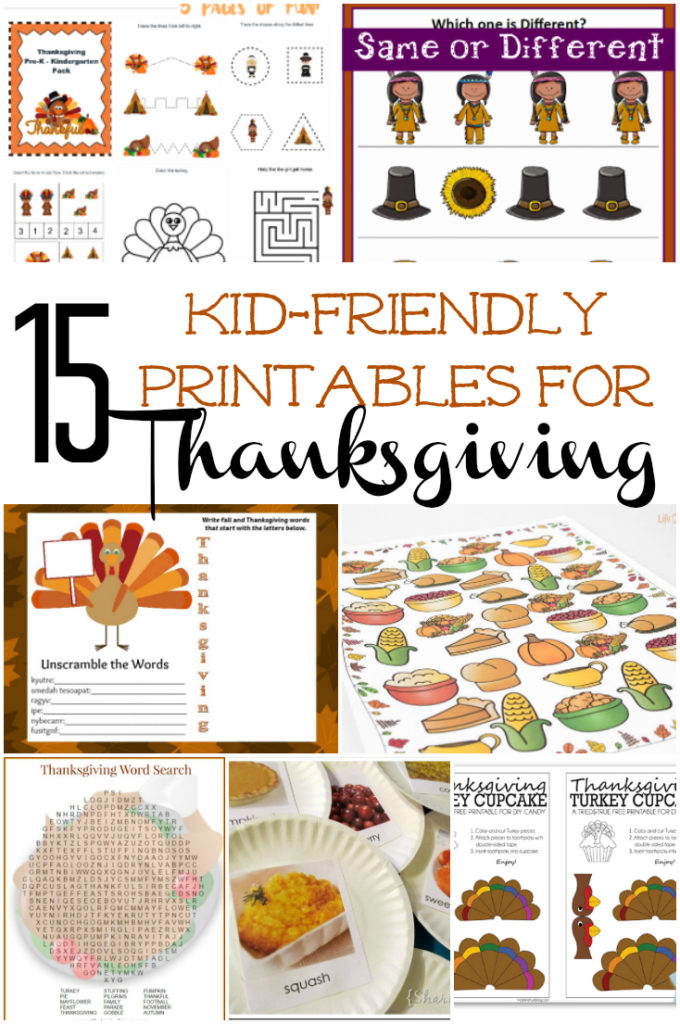 This post contains affiliate links. We earn a commission on qualifying purchases.
15 Thanksgiving Printables for Kids
I love these fun Thanksgiving printables that are perfect for any kid to stay busy while you cook, clean, or entertain.
From some fun homeschool packs to printable games, and even some fun place cards, this list is a great way, to begin with finding fun fall activities for kids.
I love printing out these great Thanksgiving printables, grabbing some craft paints, glue, scissors, and colored felt sheets, or pipe cleaners, and letting the kids have fun creating and playing with their craft area while I get dinner prepped.
It is especially handy if you happen to be hosting Thanksgiving at your home this year.
Think your kids won't have enough to do this holiday break? Look no further than my top picks for Thanksgiving printables.
You can have fun with some classic ideas, or think outside the box with new ways to keep kids busy like using a scavenger hunt or letting them cut out a printable to go on top of simple cake mix cupcakes.
The ideas are endless, and since they are all free printables, it makes it totally affordable in the process!
More Thanksgiving Ideas:
Subscribe
Get weekly sanity saving parenting tips, recipes, and kids activities.