If you love feathers, you'll love this fun way to teach math to kindergarten and first-grade kids. A simple set of feathers and some magnetic letters transform boring math into a Fun Addition Game kids will love. Who says math has to be boring? With feathers, it will feel like Thanksgiving has already arrived in the classroom. Kids will beg to repeat this activity over and over again, and best of all, it requires almost zero prep. Grab your feathers, grab your numbers, and you're ready to go!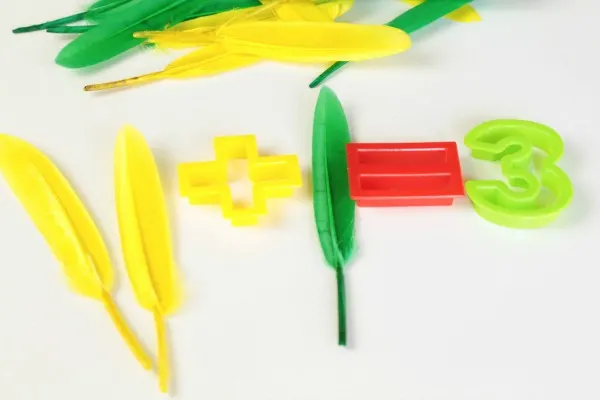 Simple Addition Game: Feather Addition Practice
This post contains affiliate links. We may earn a commission at no extra cost to you if you make a purchase.
This time of year, it's all about turkeys, pilgrims, and candy corn. You can bring the signs of the season into the math classroom with this fun hands-on feather addition game. All you need to make this work is a set of faux feathers and some magnetic numbers.
Materials for Addition Game:
Directions for Addition Game:
Place the feathers in one pile.
Place the numbers and math symbols in another pile.
Place two small piles of feathers next to each other, separated by the plus sign.
Put the equal sign at the end of the set.
Have the child count how many feathers there are in all.
Pick the right number for the answer from the pile of numbers.
Place that at the end of the math problem.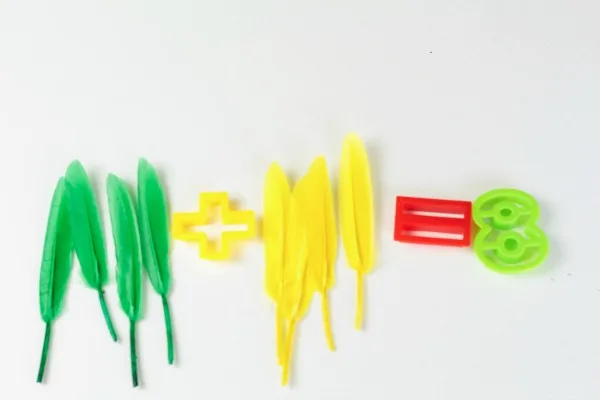 Have the child write "X+Y=Z" on a piece of paper for future reference and math fact practice.
Repeat with two new sets of feathers.
You can use this activity with very basic addition problems, or if you have older kids, you can use more feathers for more complicated math problems. Kids from kindergarten through third grade will have fun with this hands-on math activity. Addition game ideas like this are a great way to get your kids excited about learning!


More learning activities for kids: