Encourage your kids to read for fun all summer long with this free printable summer reading challenge.
It includes more than 20 reading challenge ideas for kids plus cute printable bookmarks.
This challenge goes along perfectly with our printable summer screen time checklist, which includes daily reading.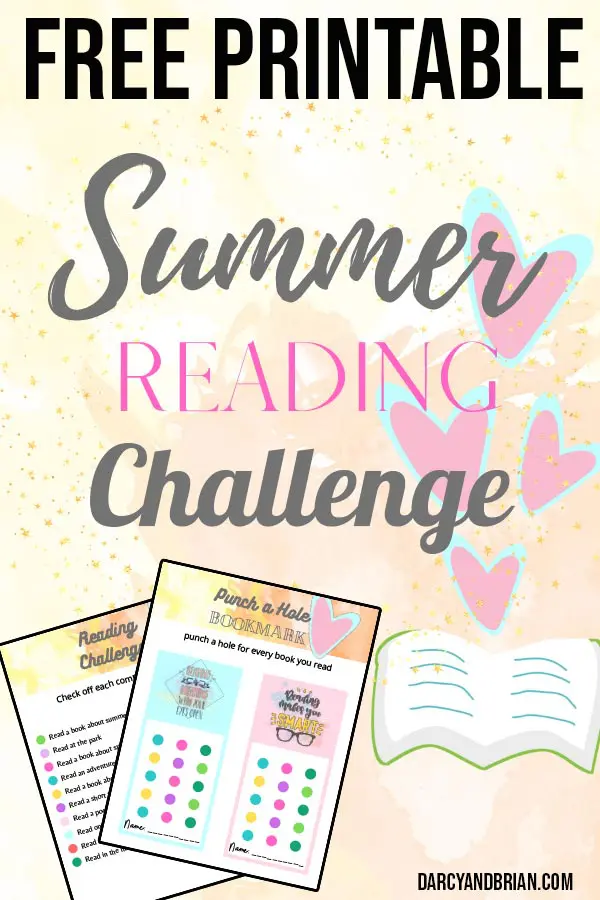 This post contains affiliate links. As an Amazon Associate and a participant in other affiliate programs, we earn a commission on qualifying purchases.
Summer Reading Challenge Ideas for Kids
Looking for a way to keep your kids engaged in reading over summer break? A reading challenge is a fun way to keep things interesting and motivate them.
Some kids like filling out a reading log, but if your kids find that boring, then they may like our printable reading challenge. Even though it has a summer theme, you can use these reading challenge ideas any time of the year!
This summer reading challenge works well for kids of all ages too. Included in the pack are printable bookmarks to hole punch for each book read. You can decide how to celebrate when a column or the bookmark is filled.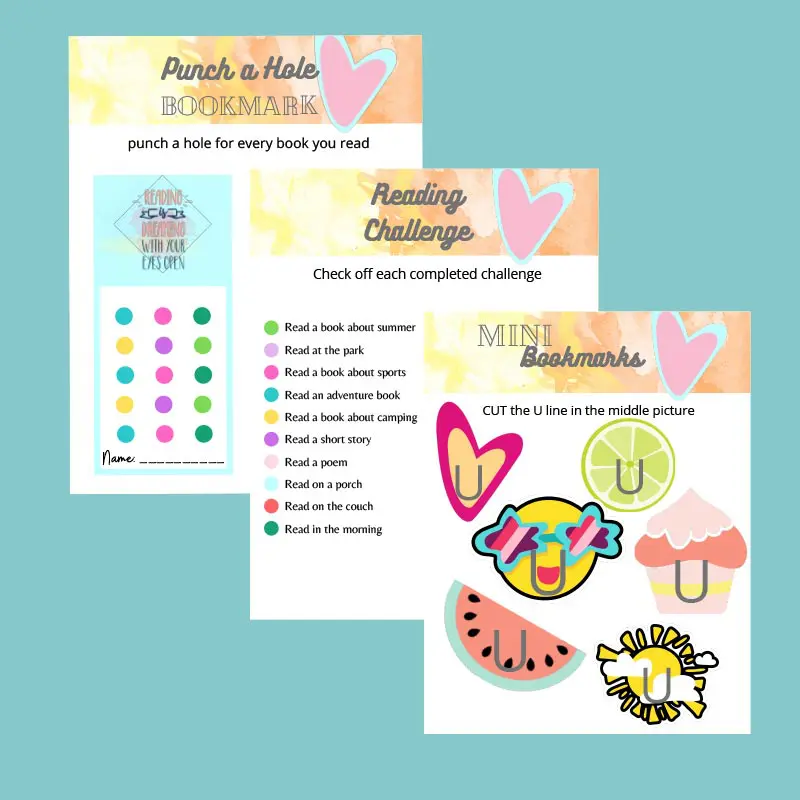 There is also a checklist of 20 different reading challenge ideas, such as reading an adventure book, reading a book about camping, reading at the park, and swapping a book with a friend.
The last page has cute printable bookmarks to cut out and use too!
I love physical books, but we also use ebooks too. The book read alouds are a great option for younger kids. Here are a few options for reading apps or finding books online:
Summer Reading Challenge Printables
Click the Get Printable button below to download and save this summer reading challenge printable.
You may print out as many copies as you need for your personal use at home or in your personal classroom.
You can print it out at home on regular printer paper or on white cardstock paper. Use a laminator to make the bookmarks more durable.

More summer activities for kids:
Did you enjoy doing this activity with your kids or students?