This is the time of year when many families hit the beach. Whether you are there for the day or longer, it's almost a guarantee your kids will find shells. Kids love to collect seashells, especially those big clam shells.
Last summer, my kids filled an entire bucket with shells, rocks, and sticks they found along the lake where we vacationed. It is hard to say no when they just want a keepsake to bring home. It doesn't take long before their collection grows and grows though.
Then you begin to wonder what exactly are you going to do with all those seashells?
You're in luck because we have a fun way to use them in our collection of craft ideas for kids!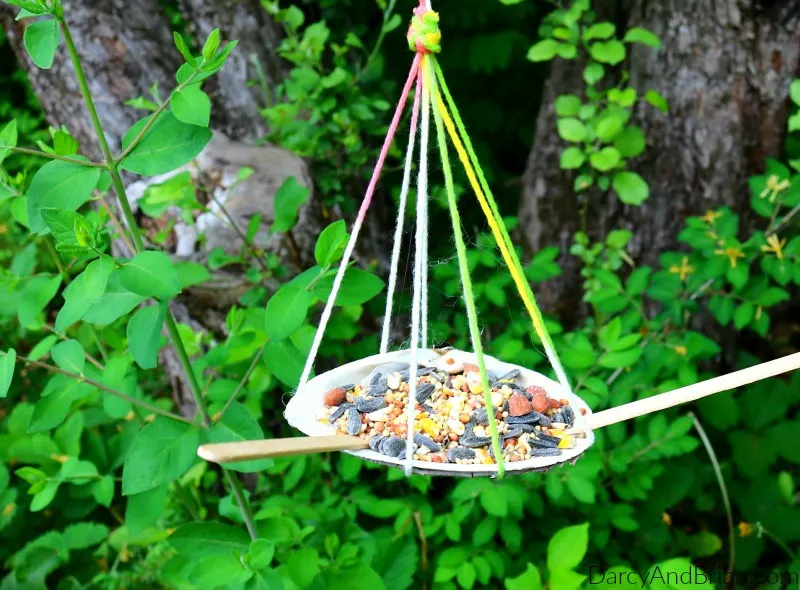 Shell Bird Feeder Craft
This post contains affiliate links to make shopping for craft supplies easier.
Materials:
Clam shells*, cleaned
Yarn
Tacky glue (or hot glue)
Scissors
Bird seed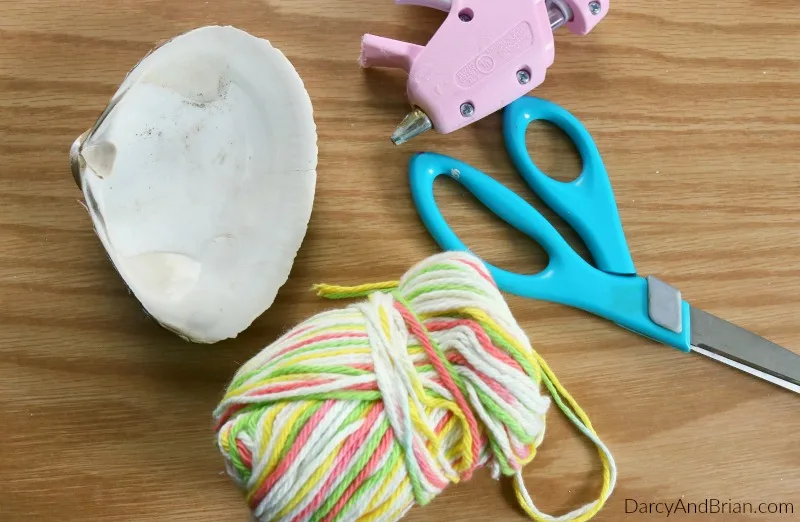 *Side note: You don't have to use shells found at the beach. You can also order clam shells or get a variety of seashells from a craft store. You'll want shells large enough to hold some birdseed, but otherwise the size doesn't matter. If you have several small shells, you could also glue them together to make the base of your bird feeder!
Instructions:
Start by cutting four 24 inch pieces of yarn.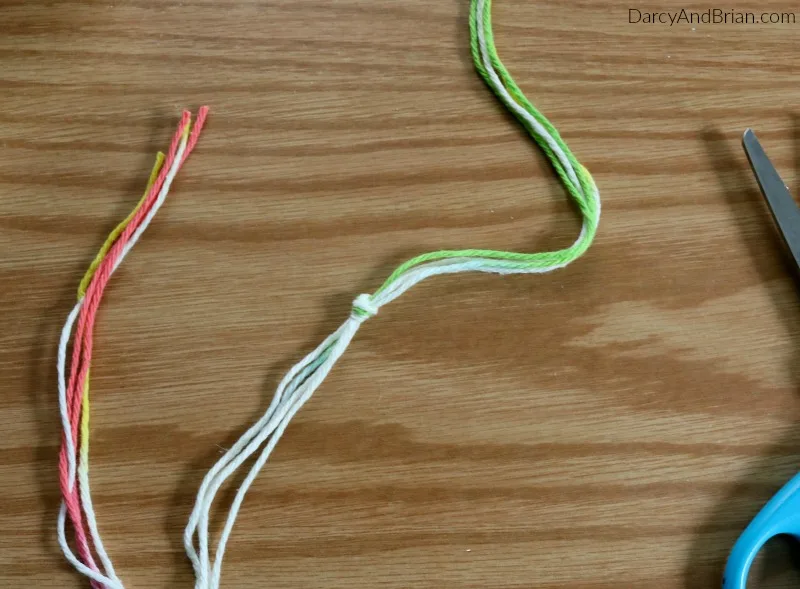 Tie the pieces of yarn together, making a knot in the middle.
Lay the yarn out and evenly separate the strands.
Place a bead of hot glue or tacky glue on the middle of the back of the clam shell.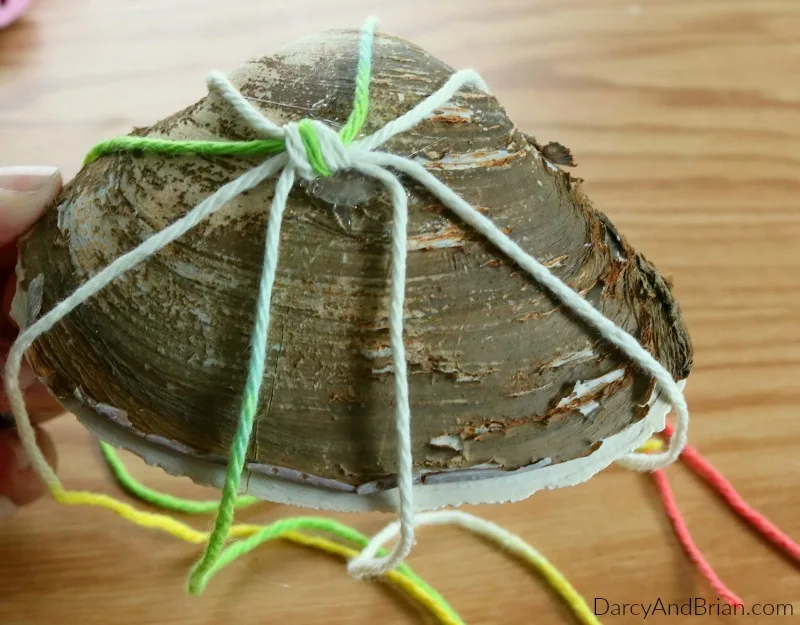 Line up the glue dot with the knot of yarn and press the shell down. Allow it to dry to secure the knot to the back of the shell.
Once the glue is dry, flip the shell over and evenly separate the strands again. Place a small bead of glue under each piece and secure it to the shell.
Let it dry completely.
Flip the shell back over and gather all the strands together and tie a knot near the top of the yarn.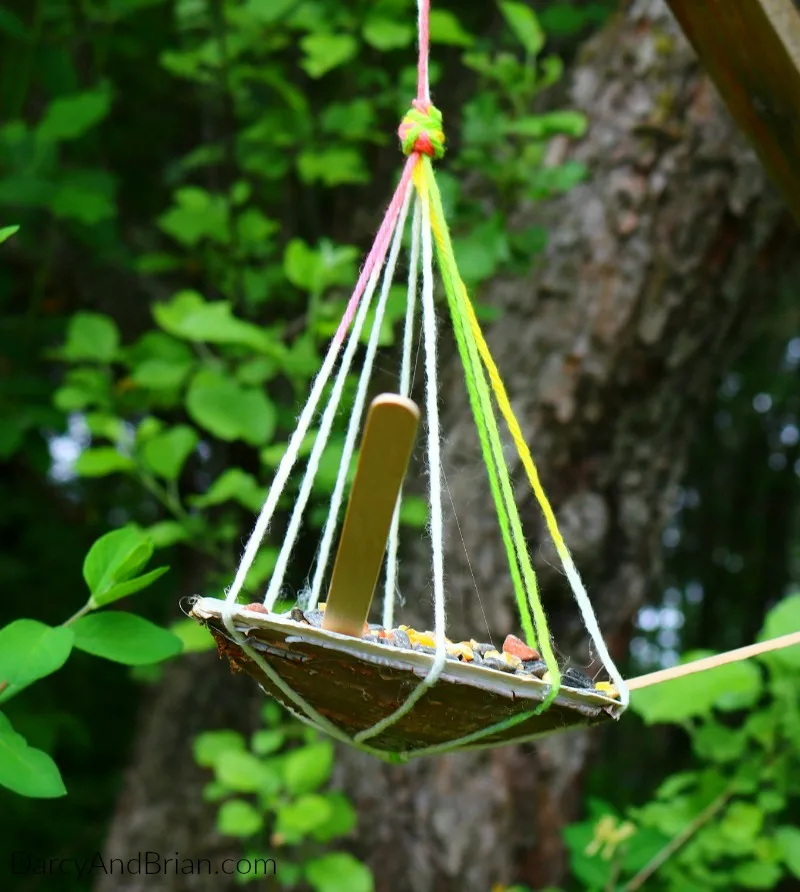 Add bird seed and hang! If you want, you can also glue a couple sticks to the outer rim of the shell for the birds to perch on.
Still have a lot of seashells left over? Crafty Morning has a list of seashell crafts you can do!
If possible, hang your new shell bird feeder near a window and let your kids observe the birds. You can identify them together, ask them to count the birds, or ask them to say what colors the birds are. They can even keep track of the birds they see by drawing, taking pictures, or making a graph chart.
Don't miss these other crafts for kids!
Hatching Chick Paper Plate Craft