These printable Gingerbread Playdough Mats are a fun holiday activity for the kids and go perfectly with our easy gingerbread playdough recipe.
Playing with playdough is a fun activity for preschool and kindergarten children. It helps them work on fine motor skills and explore their creativity.
Using this set of playdough mats is a great way to set up a themed invitation to play. It also works well with other Christmas and holiday themed activities for at home or in the classroom.
Want more preschool Christmas activity ideas? Don't miss our Christmas Tree Size Sorting printable and this list of Christmas books for kids. We also have a bouncing playdough recipe you may enjoy.
This post contains affiliate links. As an Amazon Associate and a participant in other affiliate programs, we earn a commission on qualifying purchases.
Gingerbread Playdough Mat Activity
Just about every kid loves playing with playdough. It's a great sensory activity and is full of learning disguised as fun free play.
Rolling out the dough and forming it into shapes helps build hand strength and fine motor skills. Plus, they are working on color recognition (and mixing, because you know they always mix different colors together).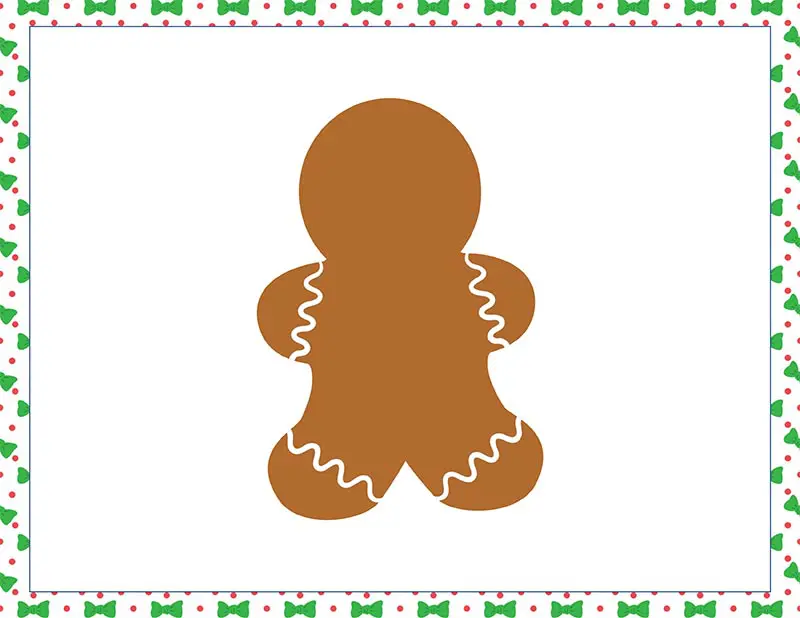 While most kids are happy to get creative the moment you hand over a container of playdough, some may need more of an invitation to play or guided direction. This is where playdough mats come in!
Printable playdough mats are a great resource because they are easy to incorporate into play and learning activities with playdough.
Our printable gingerbread mat set provides fun creative prompts for kids. The set includes a gingerbread house and four different versions of gingerbread cookies.
To play, I highly recommended laminating the mats after printing them out so you can use them again and again. If you do not have a laminator machine, you can also put them in plastic page protectors.
Then, make your own homemade gingerbread scented playdough and make other colors too, or use store bought playdough to decorate the gingerbread house and cookies.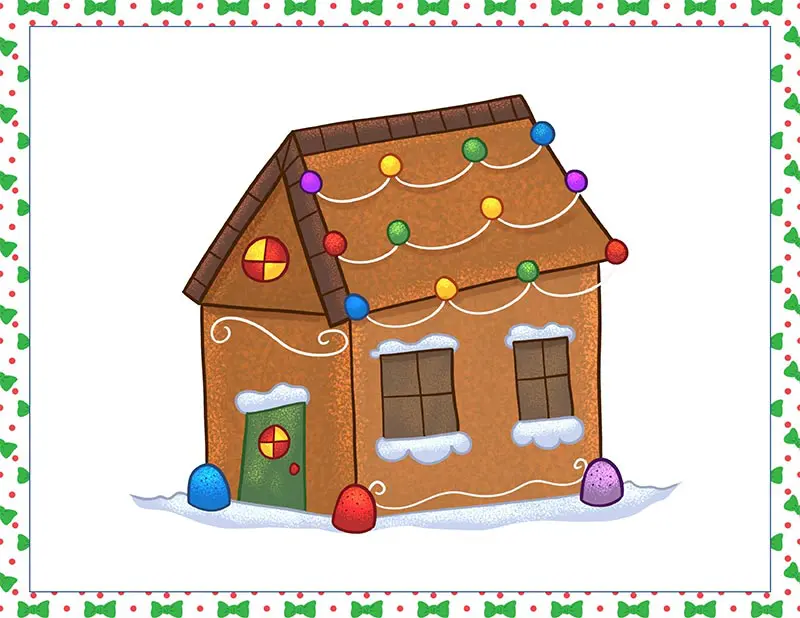 Kids can roll out the dough and shape it using the playdough mats as templates, then decorate. Or, they can use pieces of playdough to decorate the plain gingerbread cookie directly.
The possibilities are endless!
I hope you have fun using these at home or in your classroom! They work great as a winter break boredom buster too.
More Christmas Activities for Kids: