Try out this bouncing playdough recipe today and your kids will be bouncing dough around instead of bouncing off the walls themselves.
You will love this recipe for bouncing playdough. It just takes a few ingredients, but it makes a batch of dough that is almost as bouncy as a super ball! It's a cool science experiment and a really fun activity for kids.
This is a great hands on science experiment and is the perfect indoor activity!
Before getting started, ask your kids what they think it will feel like or what it will do when you drop it. Throughout the process, ask their observations.
Then, see who's bouncing playdough will bounce the highest.
Recipe for Bouncing Playdough
This post contains affiliate links.
All you need for this activity is cornstarch, school glue, borax, and food coloring and you're all set to make your very own bouncing dough!
This recipe makes just enough play dough to make a ball the size of a child's palm, but if you want to make more, just double or triple the recipe.
Besides making this bouncing playdough and slime, there are so many ways to use up that box of borax.
This kids activity is ideal for preschool, kindergarten, and early elementary children.
Toddlers will enjoy it too, but always closely supervise them throughout the process and while playing with this playdough to ensure they do not put it in their mouth.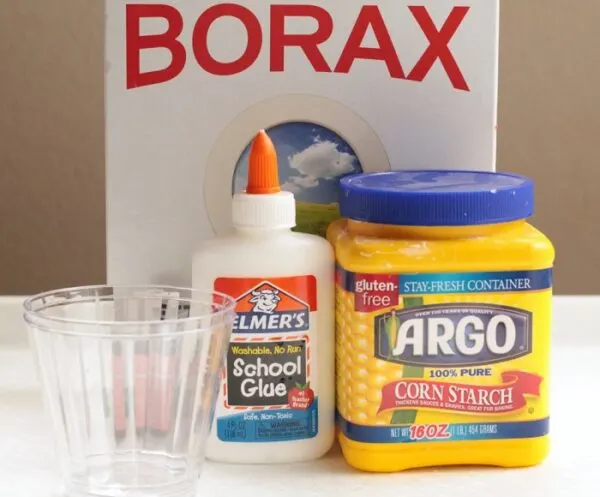 Bouncing Playdough Ingredients and Materials:
Water
2 small containers
Fork
Tablespoon
Teaspoon
How to Make Bouncing Playdough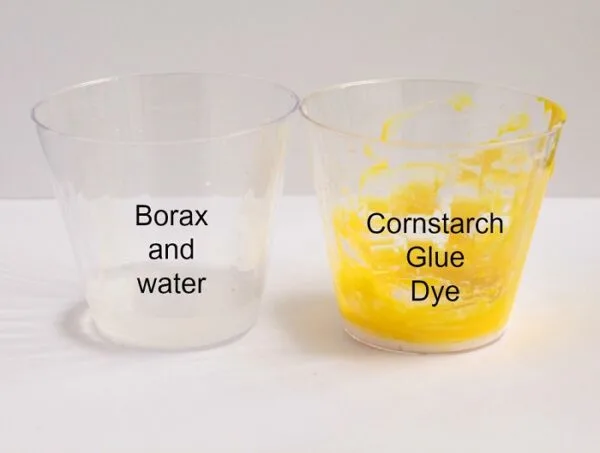 Step 1:
Mix 1/2 a tablespoon of corn starch, 1 tablespoon of glue and a squeeze of food coloring into one container.
Step 2:
Mix 1/2 a teaspoon of borax and 2 tablespoons of hot water in the second container.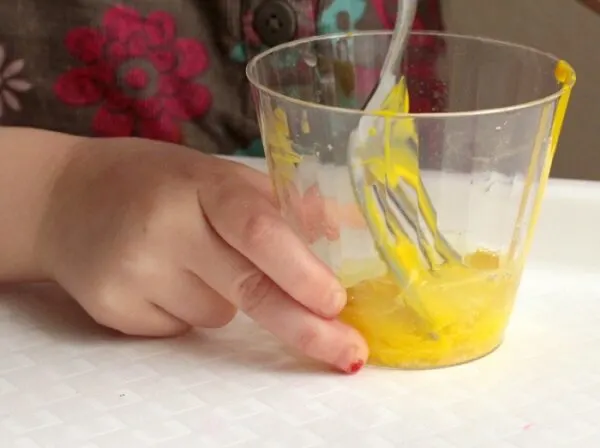 Step 3:
Carefully scoop the glue mixture into the borax mixture. Stir with a fork and press carefully.
If you don't get all the air bubbles out, you'll be left with a mess of glue that was trapped inside the glob. When you squeeze the dough later, it will ooze out and make a huge mess. So make sure everything has been exposed to borax before taking it out.
After stirring, let the mixture sit for about 10 minutes.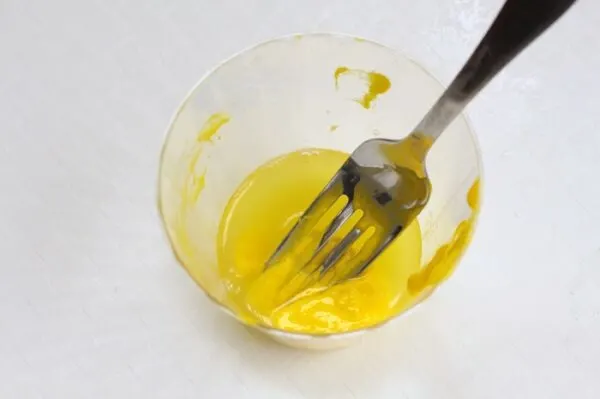 Step 4:
Take the play dough out and knead it. At first, it will be tough and perhaps a bit gritty, but after working it for a bit it will loosen up and you'll be able to roll it into a ball shape.
Step 5:
Drop the dough onto a hard surface and watch it bounce! The kids will be delighted to see how far their dough can bounce. It is like making your very own bouncy ball!
We hope you have fun making this bouncing playdough recipe with your kids. This activity is fantastic for preschool and kindergarten age children.
More kids activities: