Looking for Christmas books for kids that you can read together?
We all have a favorite Christmas picture book from when we were kids. Is yours a classic tale? Perhaps it's a story that was turned into a movie?
Or maybe you love any magical Christmas story that you can get your hands on!
We're sharing several enchanting holiday tales that are perfect for toddlers, preschoolers, and kids of all ages. The youngest ones will love looking through them, even if they don't sit still while you read aloud.
Also, grab the printable book list at the end of this post so you can check them off as you finish them. These books also make great Christmas gifts for kids.
Want more book suggestions? Check out these fall picture books for preschoolers.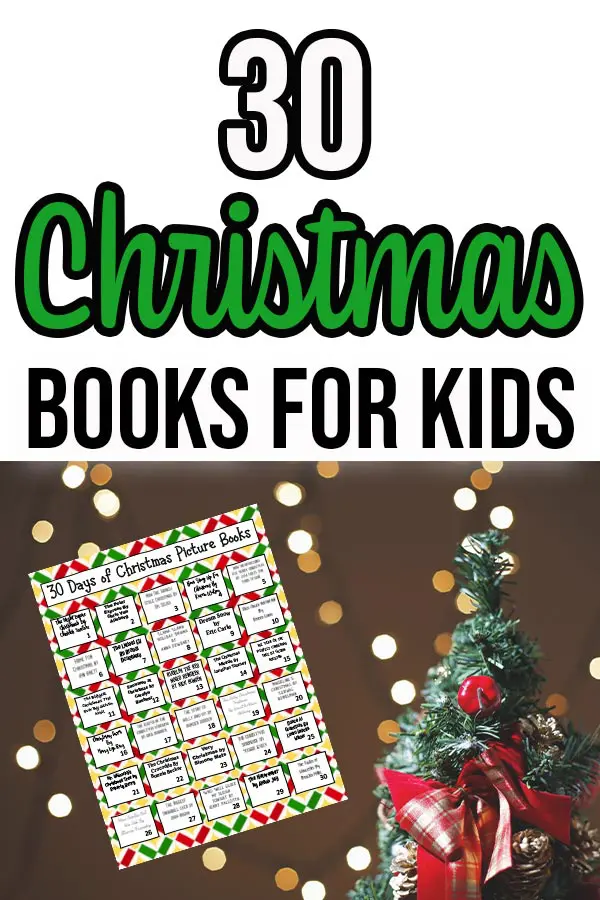 This post contains affiliate links. As an Amazon Associate and a participant in other affiliate programs, we earn a commission on qualifying purchases.
Make Christmas Memories Through Picture Books
Remember the storybook you wanted to hear over and over when you were young? Do your kids have a favorite that they love to hear on repeat?
My personal favorites as a child were The Night Before Christmas and The Polar Express. The magic and suspense of a good Christmas story never gets old, not even for us who are "old!" Ha.
Parents, loved ones, and teachers can play such an important role in a child's life by reading to them.
The wonder in a child's eyes as they're invited into a picture storybook is a treasure to behold. Even older kids love being read to by a loved one.
Imaginations and ideas come to life as you dive into the pages of great classic tales or explore new storybooks. Reading Christmas stories together makes a wonderful holiday family tradition.
Consider the adventure of creating your own family storybook! Maybe you've got a fabulous storyteller in your home and another child who loves to illustrate.
Put these talents together and make your own book! Then enjoy passing it down through future generations.
Upper elementary aged children may also enjoy creating their own pop up Christmas book!
30 Christmas Themed Picture Books
Enjoy sharing the gift of wonderful stories with your children this Christmas. Visit your local library if you need fresh ideas for some Christmas picture books.
But before you go, grab this printable book calendar and jump into some new pages of Christmas excitement, or renew some of your favorites.
Classic and new titles are included in our list! You can also see all of these Christmas books in our Amazon shop.
We wish you many special memories with your children this holiday season!
More Christmas Activities: