Grab these Luca printable coloring sheets and get ready to watch this new Disney and Pixar movie!
Luca releases on Disney+ on June 18, 2021 and looks like a great summer movie to watch with the kids. We're looking forward to seeing it tonight.
Keep the fun going with even more printable Disney coloring pages.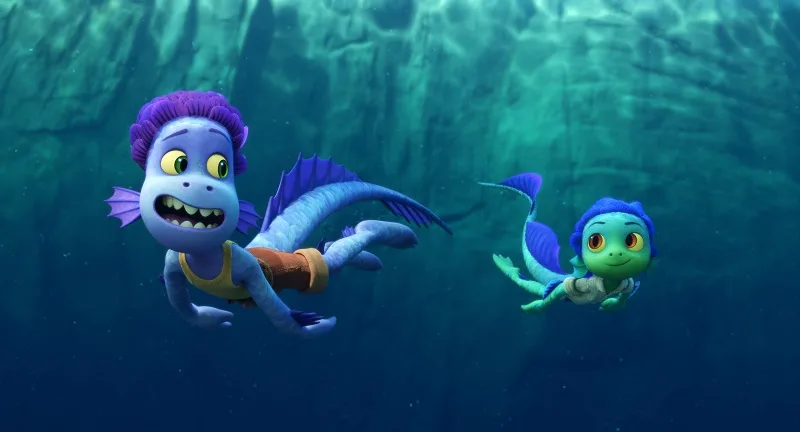 About Luca
Disney and Pixar's original movie "Luca" is a fun and heartwarming story about friendship and stepping out of your comfort zone.
The movie is set in a beautiful seaside town on the Italian Riviera. "Luca" is a coming-of-age story about one young boy experiencing an unforgettable summer filled with gelato, pasta and endless scooter rides.
Luca shares these adventures with his newfound best friend, but all the fun is threatened by a deeply-held secret: they are sea monsters from another world just below the water's surface.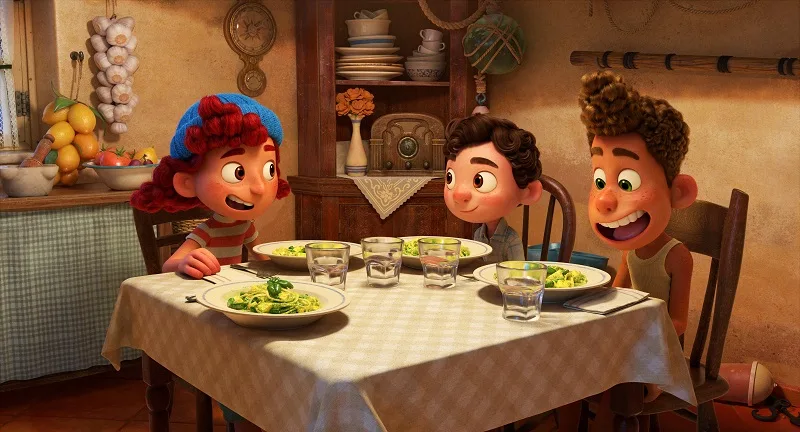 Characters in Luca
Luca Paguro (voice of Jacob Tremblay) is a bright and inventive 13-year-old sea monster with endless curiosity—especially when it comes to the mysterious world above the sea.
Alberto Scorfano (voice of Jack Dylan Grazer) is an independent, free-spirited teenage sea monster with unbridled enthusiasm for the human world.
Giulia Marcovaldo (voice of Emma Berman) is an outgoing and charming adventurer who befriends Luca and Alberto.
Daniela (voice of Maya Rudolph) is Luca's mother.
Lorenzo (voice of Jim Gaffigan) is Luca's father.
Massimo (voice of Marco Barricelli) is Giulia's father, a fisherman. He was also born without his right arm.
Machiavelli is Massimo and Giulia's black and white cat.
Luca Printable Coloring Pages & Activities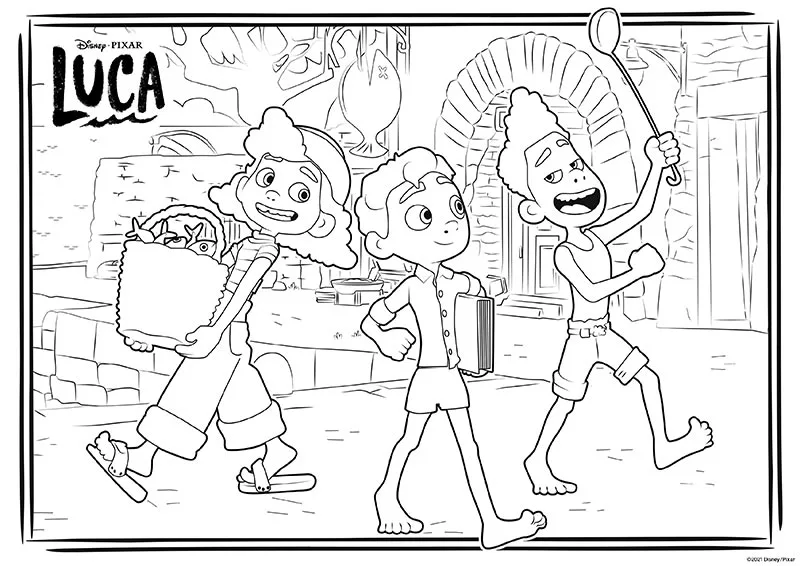 This 11 page printable activity packet includes coloring sheets of your favorite Luca characters:
Luca
Alberto
Giulia
Massimo
Machiavelli
There are also fun activities:
Color and Build Your Own Paper Scooter
Draw Your Favorite Italian Food
3 Spot the Difference
Gelato Maze
This post contains affiliate links. As an Amazon Associate and a participant in other affiliate programs, we earn a commission on qualifying purchases.
You can save these activities and print them out using your home printer.
Grab some colored pencils and use these printable Luca activities to keep your kids busy this summer or before a fun family movie night.
After seeing Luca, use these activities and coloring pages as a way to engage your kids in a discussion about the movie.