These free printable Biomes coloring pages are perfect for preschool, kindergarten, and first grade.
You can easily use these for learning at home or at school. They work well as a quiet activity for morning work or as part of different unit studies.
Looking for more free coloring pages? Check out these printable Disney coloring sheets.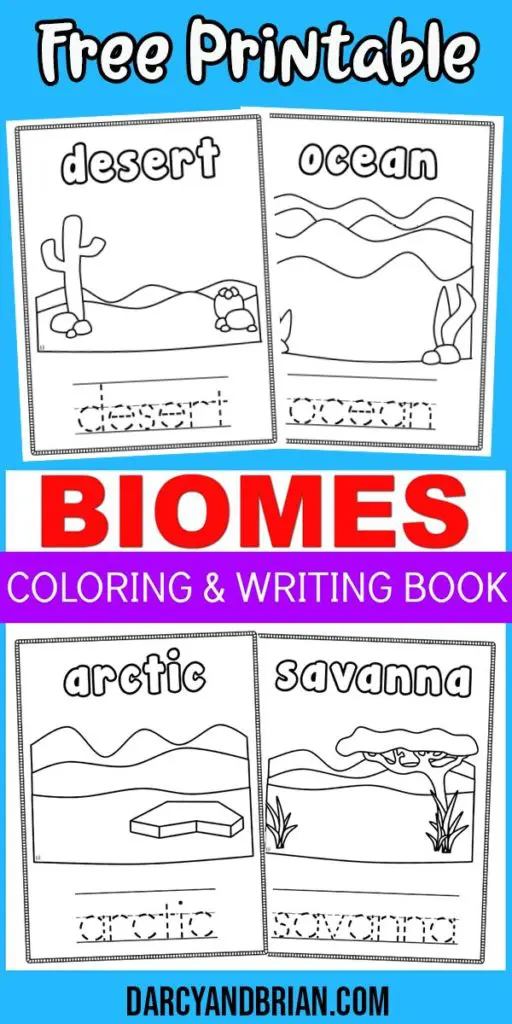 This post contains affiliate links. As an Amazon Associate and a participant in other affiliate programs, we earn a commission on qualifying purchases.
Printable Biomes Coloring Book
Coloring and tracing the name of the different biomes can help kids reinforce what they are learning.
Tracing each word helps them practice reading, spelling, and printing.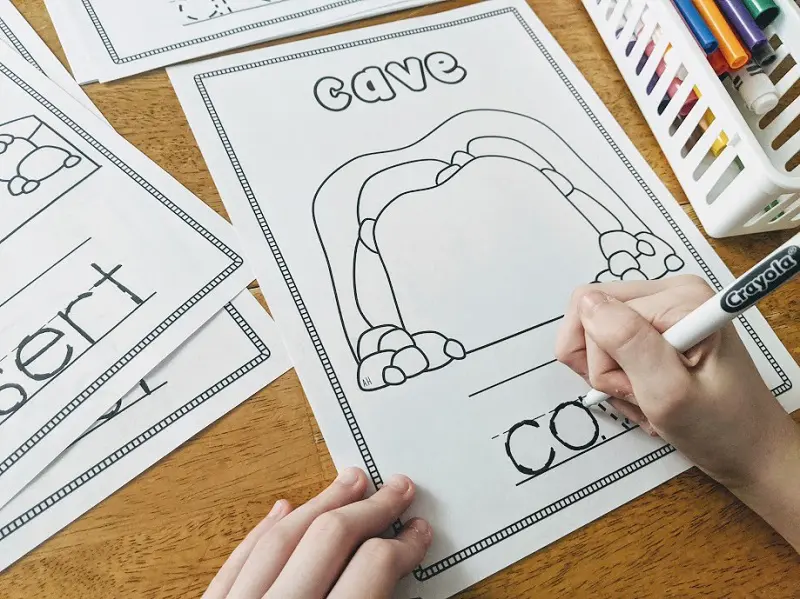 Coloring in the pictures can help them remember what each biome looks like and they can refer to photos while working on it.
Plus, coloring helps strengthen fine motor skills and can be quite relaxing.
Children may want to draw the animals that live there too! An excellent book to go along with these coloring sheets is 1,000 Things in Nature.
So what are biomes?
This is one of the things Minecraft teaches kids. Through playing and creating Minecraft worlds, kids learn that a biome is a distinct geographical area with certain plants and animals living within it.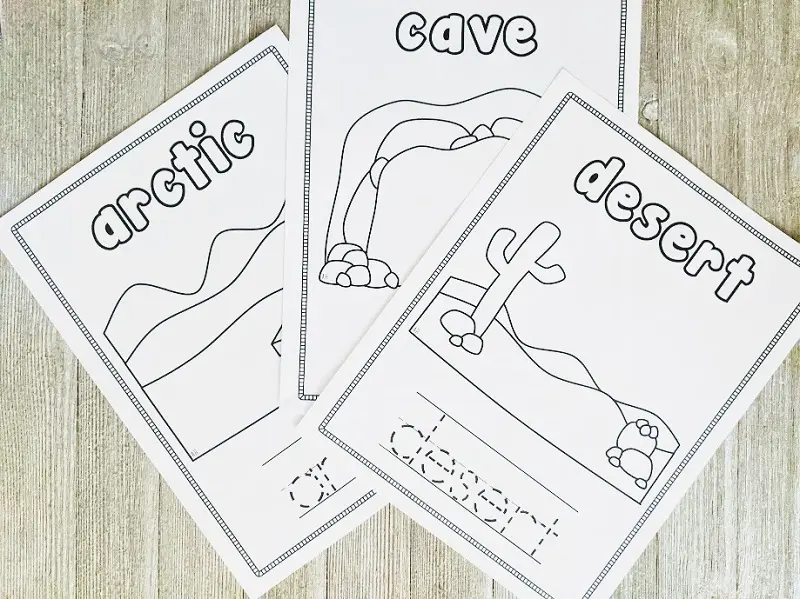 Here are the biomes included in this printable pack:
arctic
beach
cave
desert
forest
mountains
pond
prairie
rainforest
river
savanna
For another fun way to learn about biomes, play the Planet board game with your kids!
Planet is a unique, hands-on 3D game from Blue Orange Games where players try to create the most populated world.
Players take turns building their world by adding and arranging different landscape tiles to their planet core. Players gain animal cards by fulfilling conditions with certain landscapes.
How to Use Biome Coloring Sheets
This printable is for your personal use at home or for your personal classroom only. You can print it out at home or at school on regular printer paper as many times as you need.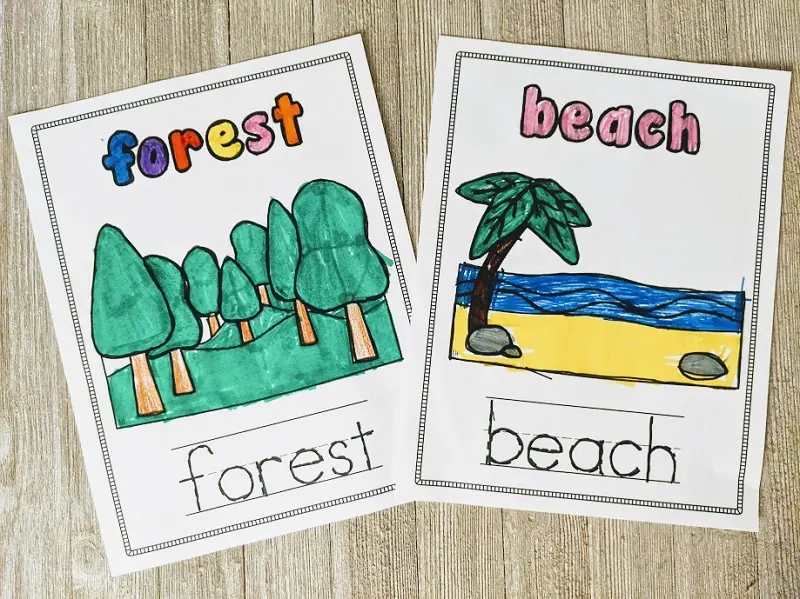 Provide children with plenty of colored pencils, crayons, or markers for them to color with and trace the words.
You can print the pages out and staple them together as a packet. Another idea is to use a hole punch and put the pages in a binder or 3-prong folder.
Share this post with teachers and parents who would love this activity for their kids too!
More Printable Activities for Kids: