Tie dye projects and fashion is a trend that never goes out of style. Thanks to TikTok, kids and teens are now loving the tie dye phenomenon and are eager to show off their creative skills using the best tie dye kits for kids.
Tie-dye kits are sure to be on everybody's summer fun bucket list.
So if you're looking for crafty gifts or want to make some fun memories with your family and friends, here are some of the best kits to get for your kids.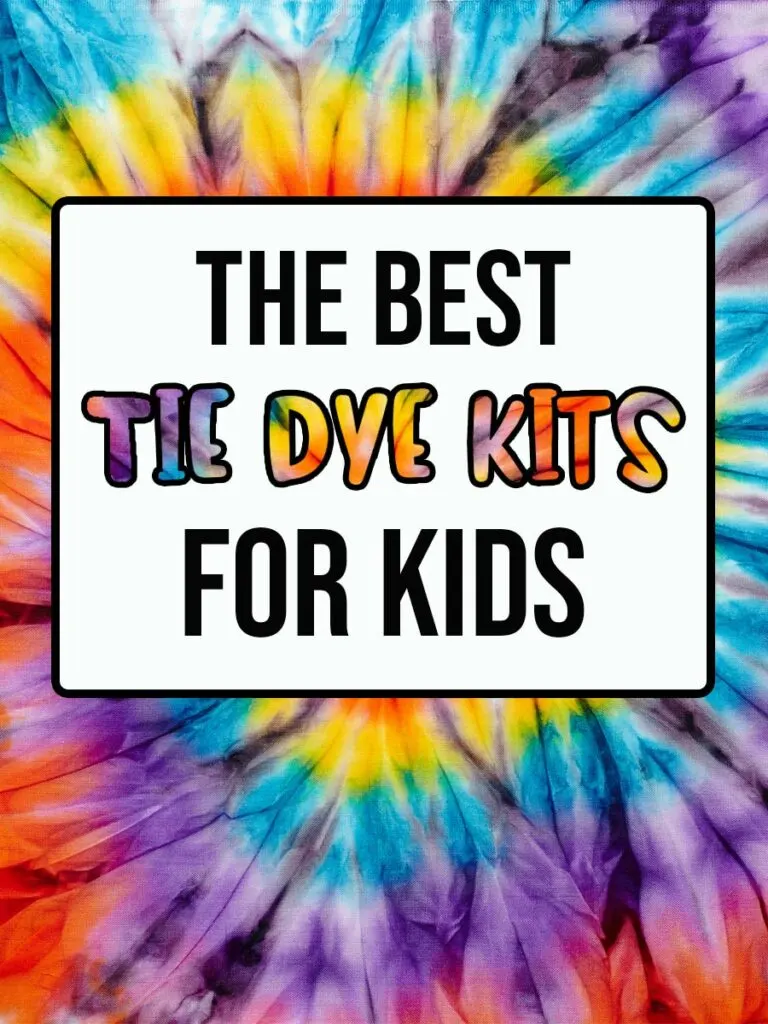 15 Tie Dye Kits for Kids
My kids loved using a kit to make tie dye shirts and I had fun creating along with them. It brought back childhood memories of making tie dye shirts at camp.
These kits are perfect to use if you are planning summer camp at home or for homeschool art class. You don't have to make the shirts outside, but I prefer using them outdoors.
Along with a tie dye art project, you can plan outdoor math lessons as well as science lessons for outside.
In fact, the tie dyeing could be part of science class. There are so many possibilities for fun learning opportunities!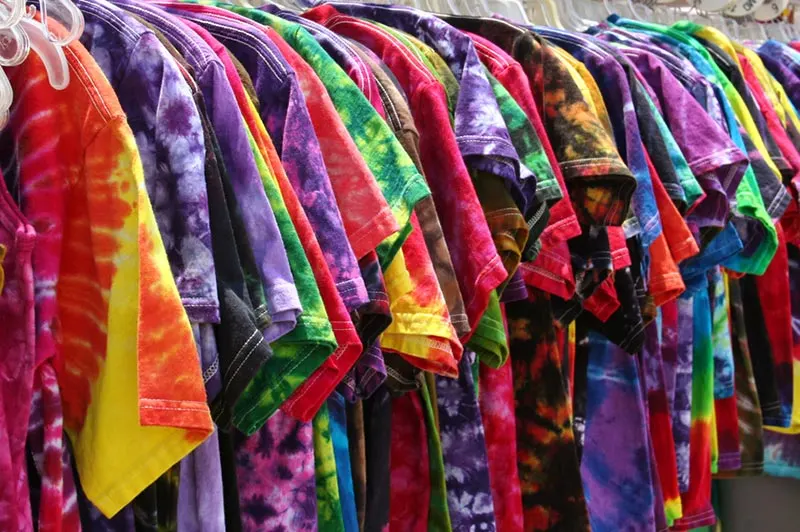 This post contains affiliate links. As an Amazon Associate and a participant in other affiliate programs, we earn a commission on qualifying purchases.
1. 40 Colors Shirt Dye Kit for Kids
Want extra vibrant and colorful clothes?
You'll love this amazing tie-dye kit that comes with 40 color squeeze bottles, 15 pairs of plastic gloves, 180 rubber bands, five extra spray nozzles, three table coverings, two fabric markers, and even has stickers.
Everything you need for a group or a fun family activity is in this tie-dye kit!
2. Five Mermaid Colors Tie-Dye Kit
Mermaid colors are not only beautiful, but they're also perfect for those summer beach vibes. You can make 30 projects using this one step mermaid colors tie-dye kit.
It that comes with five nontoxic dyes and five refill packets, 40 rubber bands, and eight plastic gloves.
This kit can be used on cotton fabrics and it also works great to tie dye wool and rayon.
3. Swirl and Style Tie Dye Studio
Tie-dyeing doesn't always have to be a messy activity. Checkout the Swirl and Style tie-dye kit that comes with a self-contained orb.
It's easy to open the orb, put your garments inside, add the dye through the handy valves, and spin them to create your own bright and unique designs.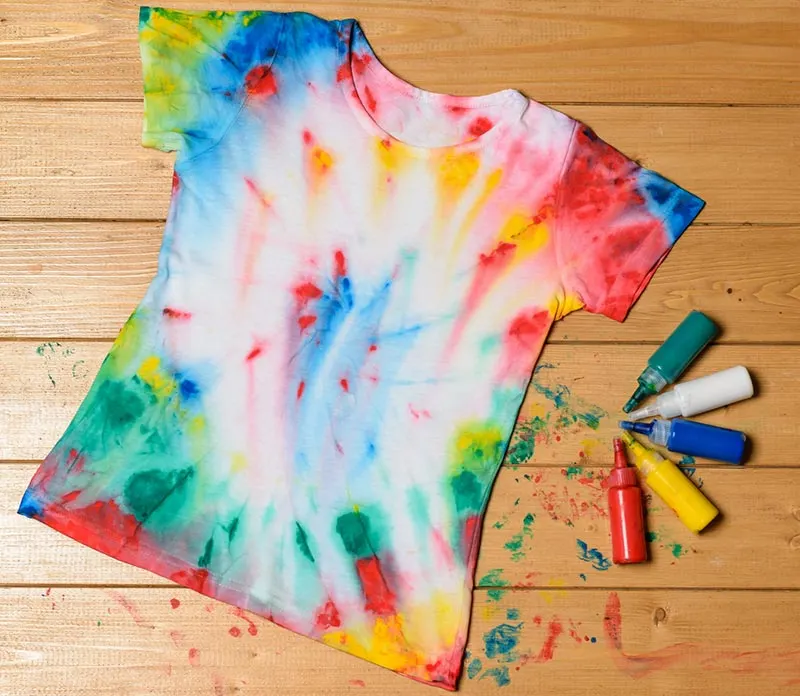 4. Neon Tie-Dye Kit
Want your garments to be more than just colorful? Make them brighter and more radiant by using a neon tie-dye kit.
It works with 100% cotton and comes with eight neon tie-dye colors, (fuchsia, yellow, blue, green, pink, dark blue, purple, and orange), 20 rubber bands, and a pair of gloves.
5. Reverse Tie Dye
Ever heard of reverse tie-dye? Instead of adding colors, a reverse tie-dye kit will help you remove colors from your clothes.
The kit is complete with an instruction guide, and you will definitely need to supervise the kids while doing this DIY project.
6. Galaxy Tie Dye Kit
This Galaxy Tie Dye Kit does not only have seven gorgeous galaxy-inspired tie-dye colors, but it comes with an exclusive glow-in-the-dark dye too.
Each tie-dye color is non-toxic, water-based, pre-mixed, and easy to use. You can dye at least eight shirts with this tie-dye kit.
7. Extra Large Tie-Dye Kit
This XL tie-dye kit is perfect for large group activities during summer camps, family reunions or neighborhood gatherings. Everyone will have fun using this kit.
It's complete with six jumbo-sized bottles of non-toxic tie-dyes containing the colors red, orange, purple, yellow, turquoise, and green.
This kit also comes with 50 rubber bands and six pairs of gloves. All in all, it can create up to 72 tie-dye projects.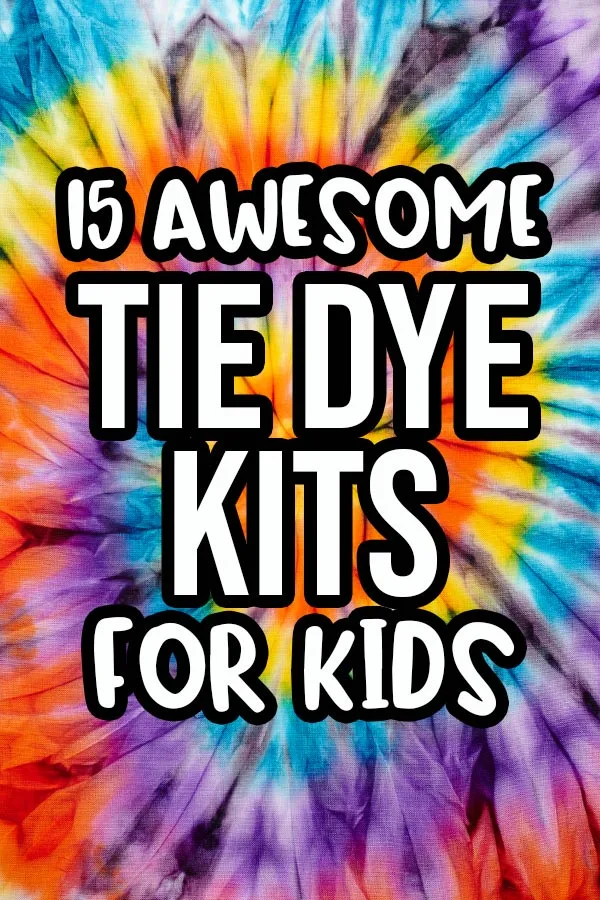 8. Pastel Tie Dye Kit
Fond of pastel colors? You will want to buy this pastel tie-dye kit now!
Six custom tie-dye colors that come in easy-squeeze bottles with two bonus dye refill packs for each color. Tie-dyeing has never been more simple and satisfying.
All you have to do is add tap water to the bottles, shake them, and instantly start your tie-dye activity.
9. Jewel Tone Tie Dye
Ready for a change from the pastel and soft colors? No problem! You can use a jewel tone tie dye kit to create up to two unique t-shirts (sold separately).
Each kit contains two applicator bottles, one pair of gloves, soda ash, rubber bands, and complete instructions.
Kids will really enjoy creating their own beautiful two-tone dyed pieces.
10. Camo Tie Dye Kit
Looking for a cool and unique tie-dye? You can camouflage your fabrics with the help of a camo tie-dye kit.
It contains three colors and can dye up to 12 shirts depending on the method you choose to use.
Plus, it comes with an idea book where you can find instructions and get ideas for your own tie-dye projects.
11. Sunset Tie Dye Kit
Love the colors of the sunset? Get them in this sunset tie-dye kit and splash them on your shirts.
The kit has three tie-dye colors that can dye up to 12 pieces of clothing. You can always dye shirts and you can also use this kit to dye your blankets, shoes, sweatshirts, pants, pillowcases, etc.
There are so many great options to add color to your day!
12. Four Color Ice Tie Dye
Want to try a new and unique tie-dye kit? Ice dyes don't need water.
All you have to do is sprinkle the powder on your project, add ice on top of it, and let it melt.
It comes with four cool colors of one-step dye powders: lavender, sky, blue, and lilac.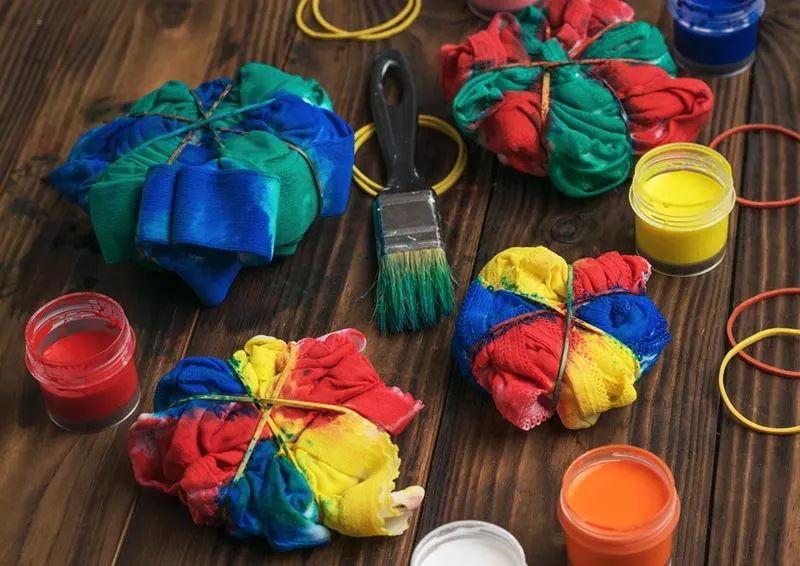 13. Soda Ash Tie-Dye Kit
If you still prefer the old-school method of using soda-ash on your tie-dye projects, this kit is just the thing you are looking for.
The soda ash tie dye kit is stocked with four bottles of fiber-reactive dyes, two bags of soda ash, four pairs of gloves, 30 rubber bands, and a mixing bottle.
14. Primary Tie-Dye Kit
Nothing can beat the classic tie-dye colors. The primary tie-dye kit features the three primary colors: blue, yellow, and red.
It's ideal to use on a variety of fabrics and easy to use. Just shake the bottle, spray it on the fabric based on the design that you want, and heat it with a flat iron.
15. Ice Cream Shoppe Tie-Dye
Ice cream-themed tie-dye? Why not?
The ice cream shop tie-dye kit includes eight bottles of one-step dyes, 30 rubber bands, and three pairs of gloves. Plus an inspiration guide to help you create stunning tie-dye projects.
With so many great options of tie dye kits for kids, we hope you found a kit (or two!) you'd like to try this summer. Have fun creating fashionable clothing and memories!
More Kids Activities: