Unique Stocking Stuffers and White Elephant Gift Ideas
Stumped on what to get someone for Christmas? These unique stocking stuffers are the perfect solution because they are fun yet functional. Well, mostly functional! These unique gifts are excellent choices for white elephant gifts.
If you haven't participated in a white elephant gift exchange before, the idea is to wrap fun and unusual presents that will be blindly gifted to others at the party. Some people even make it a game by allowing gifts to be "stolen" or swapped throughout the exchange.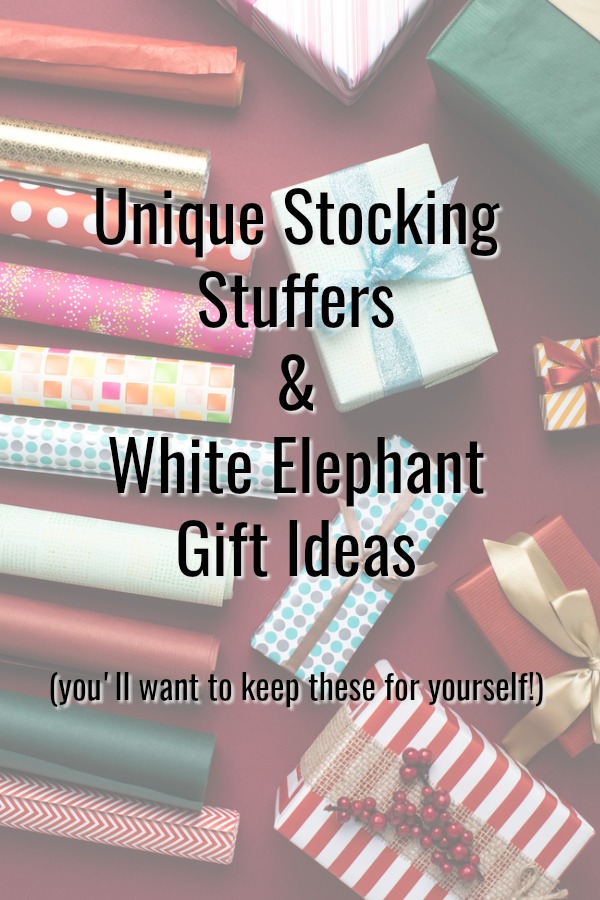 Unique Stocking Stuffers and White Elephant Gift Ideas
We received some of these items for consideration. This post contains affiliate links, which means we'll earn a commission if you make a purchase.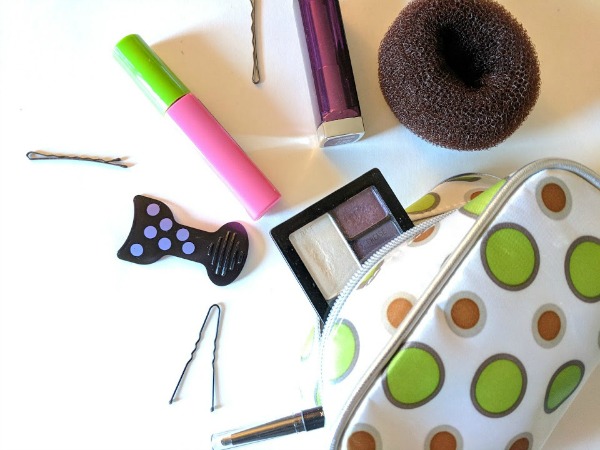 Flutterby Mascara Shield – This mascara shield is perfect for a beauty themed stocking. They have cute designs and make a great addition to your makeup bag. We received a Flutterby Mascara Shield to review and I love how easy it is to use. This works for a variety of ages too! I've added it to my daughter's makeup bag for dance recitals. It makes applying her mascara easier. (And I kept one for applying my mascara and eyeliner.)
Mini Dinosaur Phone Holder – I loved these so much that I bought four of them (each one a different color). What's more adorable than a tiny dinosaur propping up your phone or tablet? Nothing!
Ice Cream Pint Lock – Slip this in the stocking of a Ben & Jerry's fan, especially if they don't like to share. Now they'll be able to keep their pint of ice cream safe and appreciate that you understand how much their pint means to them.
Happy Salmon – This is a fun card game that comes in a fish shaped bag. After everyone opens their gifts, be sure to play a few rounds!
Labyrinth Christmas Ornaments – Who wouldn't want to add the Goblin King to their Christmas tree? This one is best suited for those who appreciate childhood nostalgia.


eCreamery – While you wouldn't want to actually put pints of ice cream in someone's stocking, you could certainly leave them a clue to finding a personalized pints in the freezer. Another option for gift exchanges would be an eCreamery gift card. You can't go wrong with ice cream!
Harry Potter Black Cauldron Ceramic Soup Mug with Spoon – Eating soup will never be boring again! Great for Harry Potter fans, though we can't imagine you'd know a non-fan. Do they even exist?
Nessie Soup Ladles – Have regular Loch Ness Monster sightings in the kitchen with these stand up soup ladles. Seriously love how cute and functional these are!
Fred THE END Dramatic Bookend – Perfect for the person on your list who loves to read. This bookend holds your books at a tilt to make it look like they are about to fall on top of a small silhouette person.
Narwhal Tea Infuser – Make brewing loose leaf tea more fun with these cute Narwhal tea infuser. How adorable would it be to see the unicorn of the sea peeking out of your tea cup?
More gift ideas:
Subscribe
Get weekly sanity saving parenting tips, recipes, and kids activities.