My Little Pony Gifts are a must for the fan in your house this year. From the classic figures to fun clothing or games, this list is truly an amazing place to begin.
Your My Little Pony fans will simply adore these gifts.
There are so many pony themed items to choose from! I grew up with old school MLP so it's fun and nostalgic for me to see my daughter enjoying the new My Little Ponies. I only had a few ponies and maybe a lunchbox though!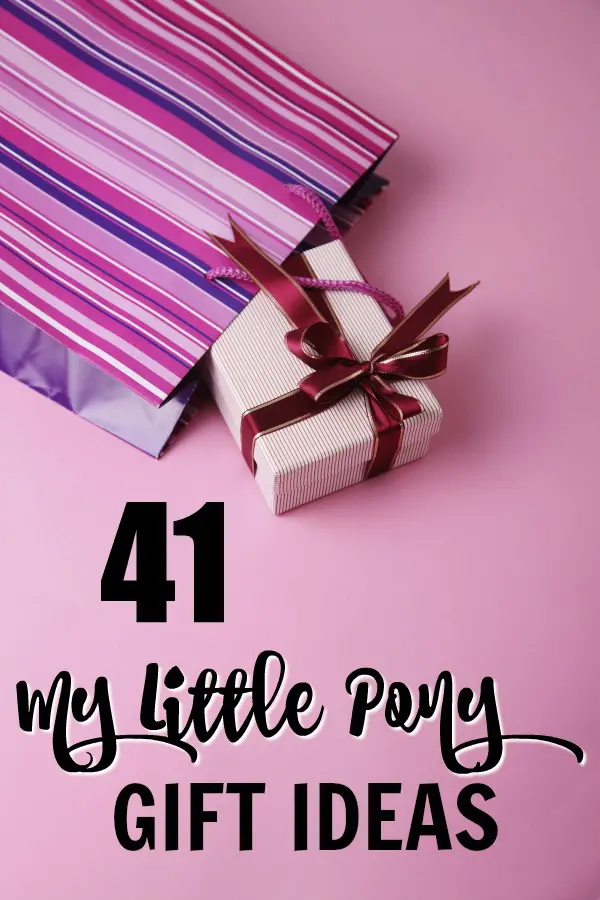 This post contains affiliate links. As an Amazon Associate and a participant in other affiliate programs, we earn a commission on qualifying purchases.
Enchanting My Little Pony Gifts
I love buying personalized gifts for my friends and family. Whether I am shopping for the holidays, kids birthdays, or grabbing a gift just because, I like knowing that they are getting something they truly love.
For all of the fans out there of MLP, this list of My Little Pony Gifts is a great place to begin. This list is chock full of great gift ideas for all ages, but especially the children that love MLP.
My Little Pony Apparel
My Little Pony Toy Sets
My Little Pony Figures
My Little Pony Books
My Little Pony Inspired Toys & Gifts
This year, you can surprise your My Little Pony fans with amazing gifts that will fit into any budget.
There are even fun party supplies in this list so you can create a special event if you want to make their day even better.
Grab your favorite My Little Pony gifts and have fun pretending with your favorite MLP fan!
More Gift Ideas:
Princess Christmas List
Download your Christmas wishlist printable and receive our weekly newsletter with tips, resources, and access to new printables.