The reviewer has been compensated in the form of a Best Buy Gift Card and/or received the product/service at a reduced price or for free.
Wondering what to get the gamer on your list? Then we have the perfect gift idea for you!
We love gaming together as a family, but sometimes I want to sneak in some game time after the kids are in bed without worrying about the volume level.
Or, I need the kids to be quieter while they play because I'm working or on a call.
That's where a quality headset comes in. (And I don't blame you if you get these as a present to yourself!)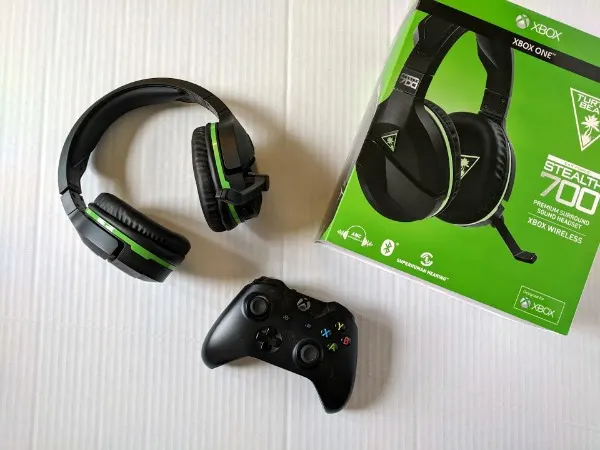 Gamer Gift Ideas: Turtle Beach Stealth 700 Gaming Headset for Xbox
I was really excited to try the Turtle Beach Stealth 700 gaming headset because they are wireless.
They are the first premium wireless surround sound gaming headset to connect directly to the Xbox One family of devices, including the new Xbox Series X.
We're too used to wireless controllers, so it's hard to be tethered with wires. I can't tell you how many times I've gotten up from my computer desk and my ear bud pops out as I walk away.
Once you get the Stealth 700 gaming headset, you'll quickly be up and running. It's always a good idea to check for firmware updates first.
I plugged the USB connector into my computer to charge the headset while I took care of a few household chores. The battery should last at least 10 hours once fully charged. Then it was super easy to sync them up to our Xbox One, just like you do with a controller.
Update: The new Gen 2 headset has up to 20 hours of battery life. If you do not have an Xbox, look for this headset that is compatible with Playstation 5 or the Nintendo Switch.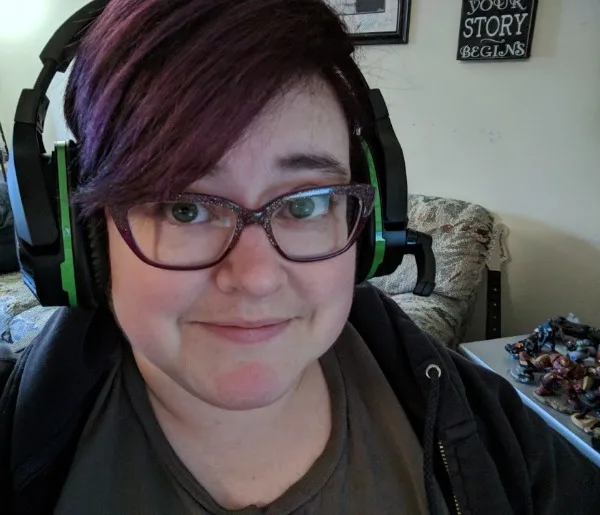 I've always struggled with headphones. They usually are uncomfortable for me, especially with my glasses.
I was impressed how nicely these fit thanks to Turtle Beach's unique ProSpecs™ glasses friendly design. They are lightweight and comfortable, with leather-wrapped ear cushions.
The surround sound was excellent and when I had to talk to my kids, I didn't feel like I was yelling from inside a box. You can also turn on active noise-cancellation to keep you focused too.
I also like that you can stream music and even take phone calls with the headset's Bluetooth connectivity. This helps solve some of mommy's me time in the evenings!
Sometimes it's hard to hear my game because I keep the volume lower after the kids are in bed.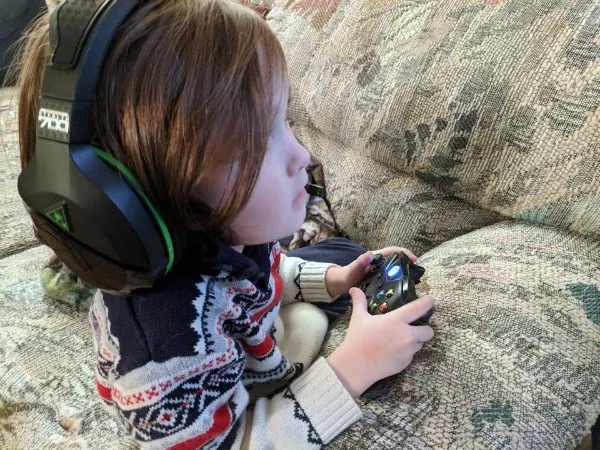 On the flip side, I love how QUIET my living room is when someone else is using the Stealth 700 gaming headset. My desk is also in the living room, so it can be incredibly distracting to work while the kids play on the Xbox One.
Instead of me telling my son repeatedly to turn the volume down, I let him borrow my new headset. (After telling him to be careful with them, of course!) They were a little big on him, but other than that it was a solution that made both of us happy.
It was lovely. I was no longer distracted by his gameplay while writing and he could clearly hear his game!
The Turtle Beach Stealth 700 Gaming Headset is on our family's wishlist now because we each want our own.
Specific features of the Turtle Beach Stealth 700 Gaming Headset:
Xbox Wireless technology lets your headset connect directly to your console, just like your wireless controller does. No USB transmitter, no base station, no wires.
Features Active Noise-Cancellation to keep you focused.
Bluetooth connectivity to take calls and listen to music while gaming, plus app-based settings you can control from your mobile/tablet device.
Lightweight and comfortable, with leather-wrapped ear cushions and Turtle Beach's unique ProSpecs™ glasses friendly design
Optimized for Windows Sonic for Headphones surround sound for a truly immersive gaming audio experience
Technical requirements for the Turtle Beach Stealth 700 Gaming Headset:
Be sure your Xbox One is updated to the latest OS.
Turtle Beach Audio Hub app is also available for compatible iOS and Android devices.
Battery should last 10-hours when using Active Noise-Cancelling and Bluetooth functions, and extend to around 15-hours if those are turned off