Unicorn Density Tower Science Experiment for Kids
A density tower is a fun way to learn about the different densities of liquid and other objects dropped into the tower.
This density tower uses unicorn colors, and the unicorn density tower is a fun twist on the classic density jar experiment.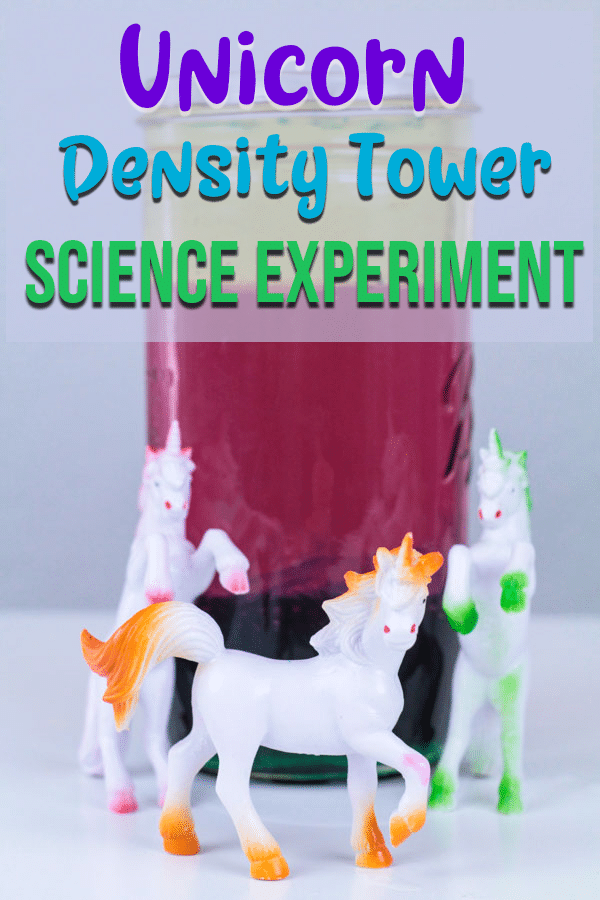 Unicorn Density Tower Science Activity
This post contains affiliate links. We may earn a small commission (at no extra cost to you) if you make a purchase.
If your kids love unicorns, they will have a blast making this density jar!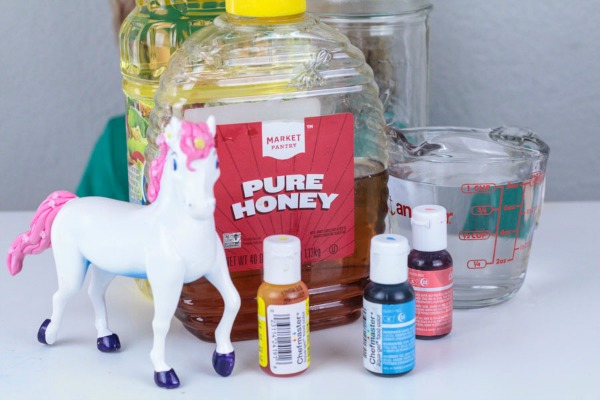 Unicorn Density Tower Activity Supplies
How to Do the Unicorn Density Tower Science Experiment
A density jar is arranged with the most dense liquids on the bottom, and the least dense on the top.
This simple version has three layers, although you can add additional layers, if desired.
First you need to prepare the liquids.
Dye your honey or corn syrup a light blue.
Dye your water pink.
Leave the vegetable oil yellow.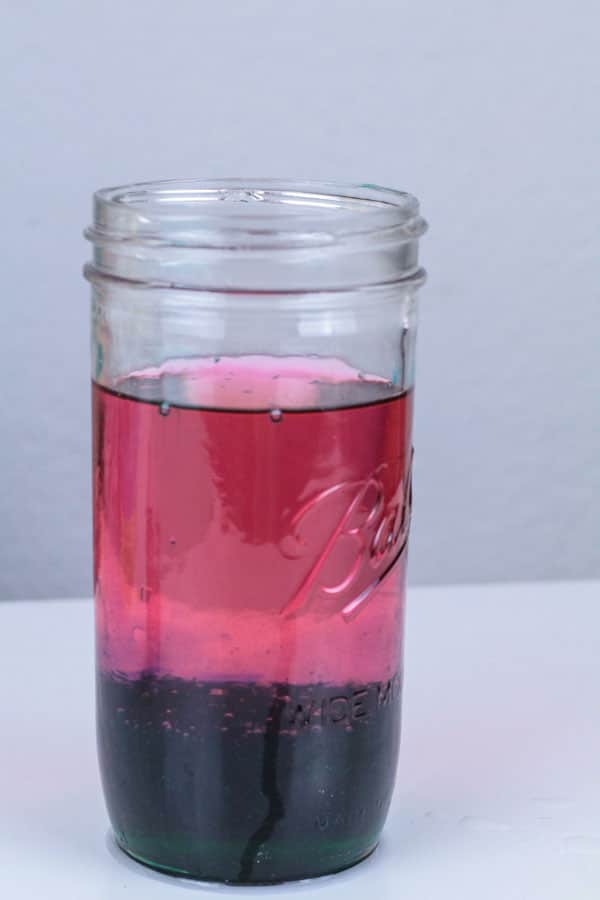 Now, it's time to fill up the jar. Start by filling your jar 1/3 of the way with honey.
Next fill it 1/3 of the way with water and finally 1/3 of the way with oil.
Allow the mixture to settle.
Once the layers separate, drop the unicorn figures (these are the unicorns we have) into the density jar and see how dense they are compared with the liquid layers.
If you have several types of unicorn toys, like a unicorn squishy, a unicorn eraser, and a plastic unicorn, drop them all in and compare their densities.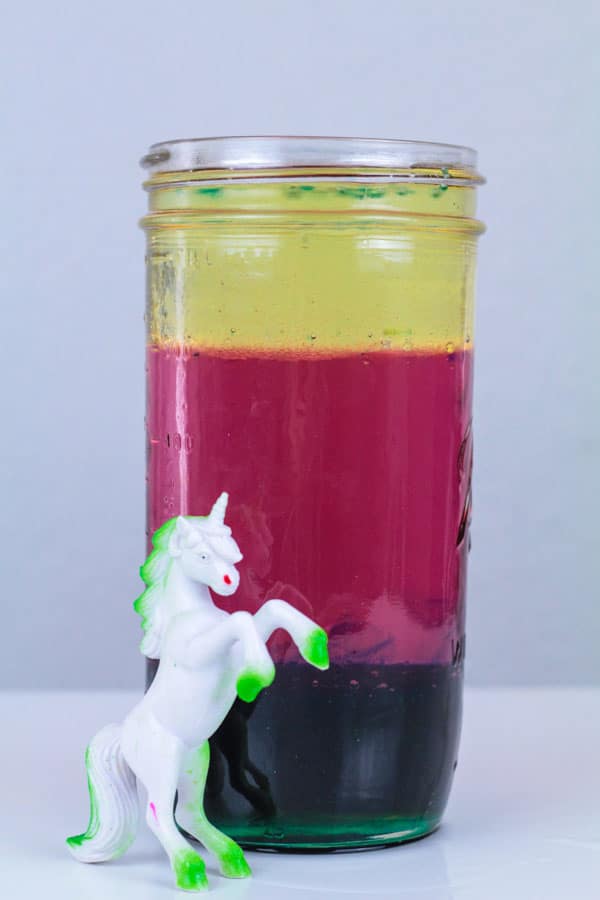 Unicorn Density Tower Science Activity Discussion
Ask your child to share their observations with you.
Were the results surprising?
You can also have them draw a picture of this experiment and record the results.
This unicorn density tower science experiment is perfect to conduct with kids. Younger kids can observe as an adult prepares everything.
Older children can assist with mixing the colors, layering the liquids in the jar, and dropping the unicorns into the jar.
This would make a fun science fair demonstration for kids!
More Science Experiments for Kids:
Subscribe
Get weekly sanity saving parenting tips, recipes, and kids activities.