Kids Science Experiment | Oil and Water Color Changing Lab
There is something amazing about color mixing, and it makes an easy kids science experiment. Kids love watching the process of colors changing right before their eyes. Make it even more fun by mixing oil and water in this super fun oil and water color changing lab.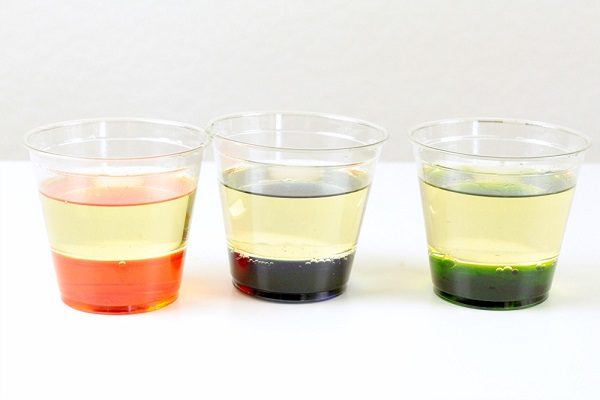 With a bit of water, food coloring, and oil, kids will not only learn about how to mix colors, but about liquid density at the same time! Little scientists will have a blast with this hands-on science activity.
Kids Science Experiment with Oil and Water
This post contains affiliate links. This means at no extra cost to you, we can earn a small commission if you shop through our links.
This simple kids science experiment mixes the best parts of several classic science experiments. Liquid density, color theory, and the scientific method are all combined into this super fun activity that is perfect for preschool through second grade.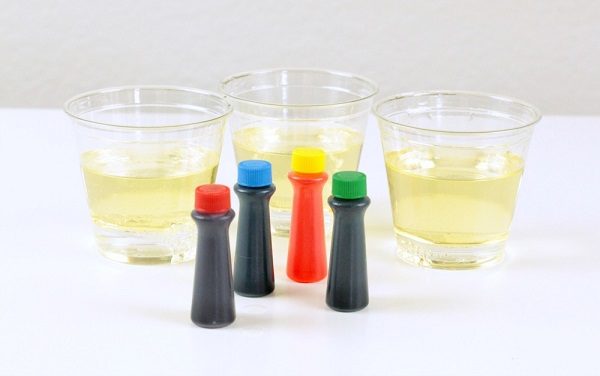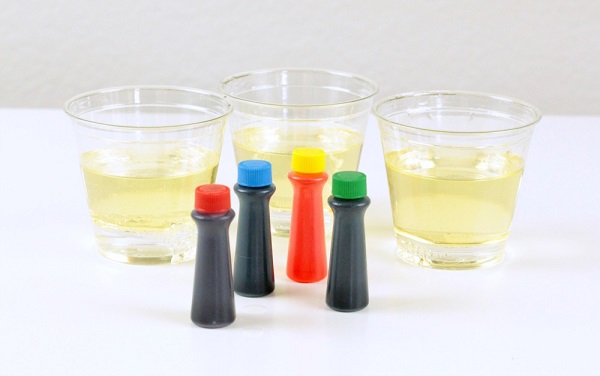 Supplies Needed for Kids Science Experiment
Directions for Kids Science Experiment
Fill each cup about 3/4 of the way with oil and 1/4 of the way with water. Let the water settle to the bottom completely.
Have your child drop one color of food coloring into each cup. We just did three different colors, but you could try as many as you like to make tons of different color combinations.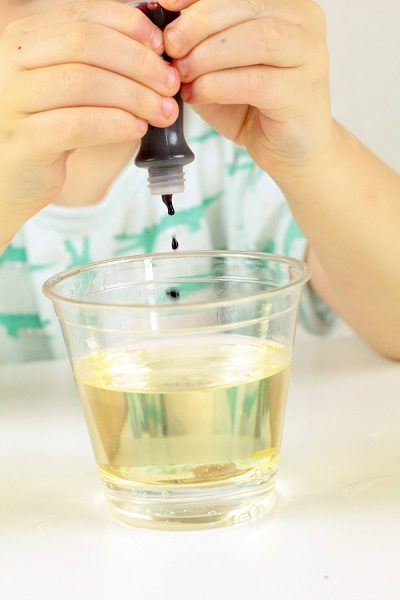 Watch as the food coloring slowly descends to the bottom of the cup. If the drops are small enough, you might have to give the cup a little shake to get the food coloring drop to descend faster.
Add a second color to the same cup. We chose to mix red and blue, red and yellow, and blue and yellow to make purple, orange, and green.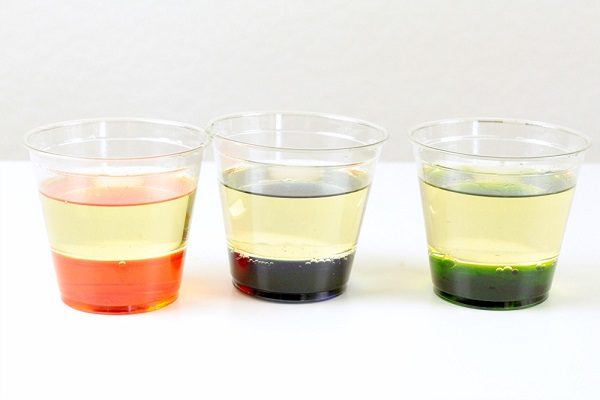 Because the liquid falls slowly through the water, it takes a little bit of time for the colors to fully mix.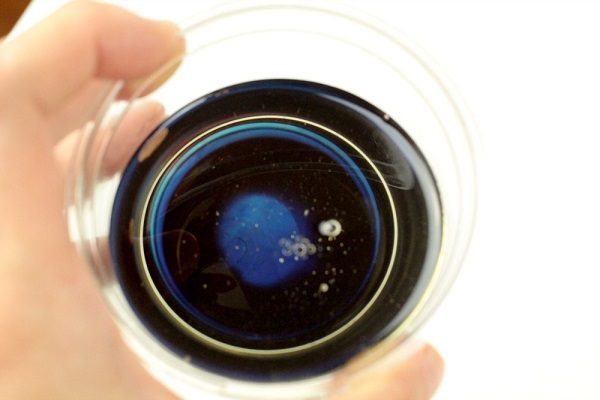 When the colors are mixed, talk about why the colors changed and how different colors can combine to make other colors. Let the kids experiment with making as many colors as they can.


Having fun with kids science experiment ideas
One of the best things about this is that it isn't just for those who are homeschooling. The oil and water changing lab idea is perfect for keeping kids busy and learning any time. All kinds of education can come from simple everyday activities. Teaching your children while playing is a natural process, and this is a perfect way to do this with any age!
Grab the supplies you already have on hand in your kitchen for this fun kids science experiment that is a cool oil and water color changing lab designed just for children. Have fun watching your kids eyes light up as they discover something new and learn from these simple kitchen items!
More Kids Activities:
Indoor Activities for Kids on Rainy Days
20 Superhero Activities for Kids
15 Disney Themed Craft Activities for Kids

Subscribe
Get weekly sanity saving parenting tips, recipes, and kids activities.