School might have already ended, but learning never stops! With these fun summer learning crafts, you can keep your child engaged in creative educational activities.
Yes, summer is for fun and adventure, but why not make these activities a way to work on skills, as well? Crafty gift ideas like these make an excellent addition to your family's summer bucket list.
Here are some of the best learning kits, workbooks, and craft supplies to keep your kids busy and learning all summer long.
Learning Craft Kits for Kids
Looking for ways to keep the kids occupied outside of screen time?
Spark your child's creativity with these craft kits and these STEM gifts for kids. Imaginative play and creating art have numerous benefits for children.
They provide different opportunities for kids to explore, learn, and practice various skills. You can use many of these kits and add in a few themed extension activities for summer camp at home.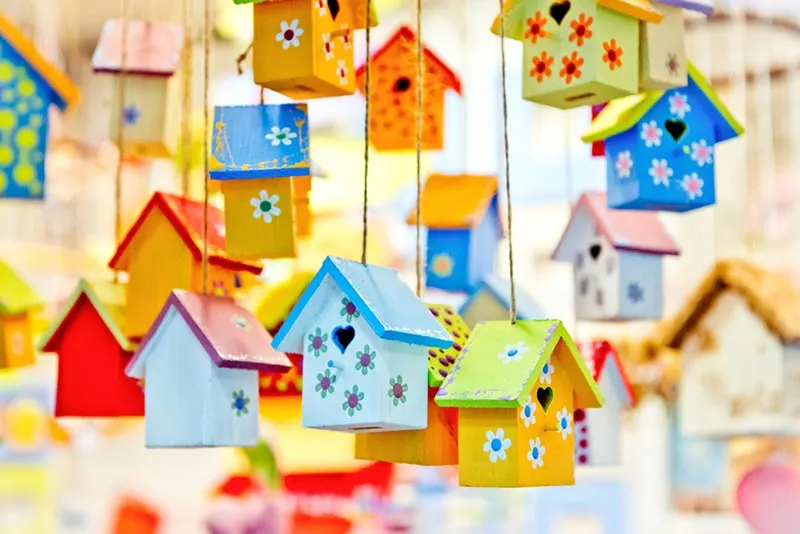 This post contains affiliate links. As an Amazon Associate and a participant in other affiliate programs, we earn a commission on qualifying purchases.
1. Wooden Birdhouses
Decorating wooden birdhouses is an entertaining and educational activity that all kids ages three and up can enjoy.
This is the perfect task to enhance fine motor skills, talk about all things birds and even go outside to find the perfect spot to hang your creation.
The package is complete with 12 sturdy wood birdhouses that come with individual paintbrushes, a set of five paints, a string, and of course, an instruction manual. Safe and non-toxic.
2. Awesome Engineering Activities for Kids
Want to spark curiosity in your child with projects focused on STEM and engineering? You need to give them this Awesome Engineering Activities book.
It's packed with more than 50 basic engineering-inspired experiments that are complete with colorful pictures, step-by-step instructions, and explanations. The experiments are fun and easy and only require simple materials.
3. Make A Wind Chime Kit
A fun summer learning craft that will not only help your child be creative but use his/her knowledge in science too.
4M's Make a Wind Chime Kit that allows kids ages eight and above to learn how to create and customize their wind chimes. The package has two terra cotta pots, line, chime rods, cord, paintbrush, and paint strip.
4. Modeling Clay Kit
A great way to let your kids use their imagination and creative skills is by giving them a complete modeling clay kit like this. It comes with 24 modeling clays with different colors enclosed in individual containers, 34 animal accessories, three small shaping tools, and a project booklet.
All of the clays are soft, non-messy, and highly recommended for kids six and up.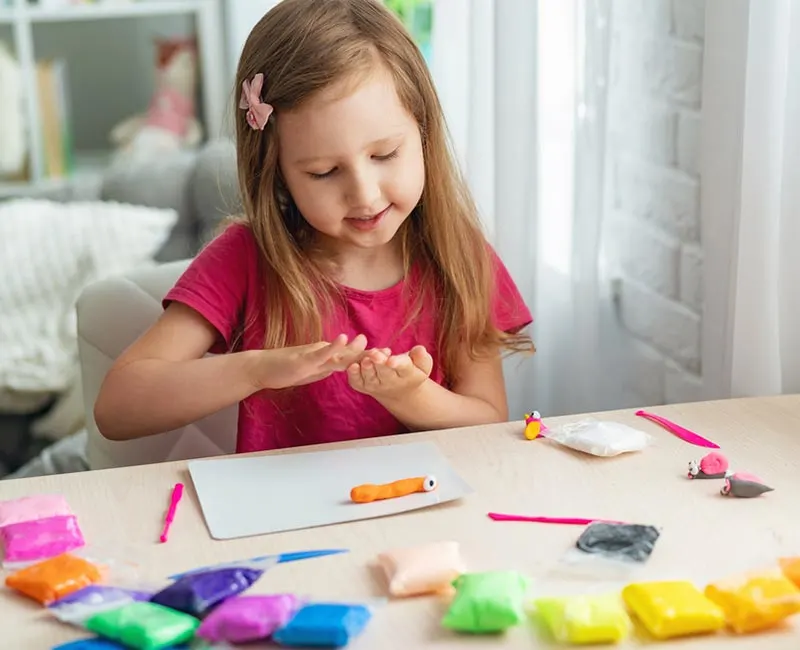 5. Hand Puppet Making Kit
Making puppets is a great indoor activity for kids that challenges critical thinking skills, boosts creativity and encourages imagination.
By purchasing this super hand puppet making kit, you will get a bundle of pompoms, felt decors, and googly eyes to create six hand puppets.
Everything comes in a handy box where you store everything until your creations are finished. Kids age three and up will enjoy puppet crafts.
You may also enjoy our frog paper bag puppet and Wonder Woman paper bag puppet crafts.
6. Terrarium Night Light Kit
Getting your kids a Terrarium Kit is the perfect way to make them aware of how nature and life cycles work.
Complete with brown soil, mist soil, green sand, seeds, and figurines, this kit allows kids to build a mini-garden inside a jar that they can keep and observe indoors.
It's such a great summer learning craft kit. The kids will love to see the seeds grow each day while enjoying the nightlight glow each evening.
7. Kitchen Science Experiments
Cooking is a great way for kids to learn more about math and science. If your kids already love to do stuff in the kitchen, feed their creativity and curiosity with the help of this book.
Awesome Kitchen Science Experiments for Kids is full of fun-filled food-related experiments that allow kids to experiment with something that they can eat.
Adults can check each experiment's difficulty to know what level of supervision they need to provide. All experiment results are edible.
8. Drawing Stencils Set
Enhance your child's artistic and drawing abilities with a Drawing Stencils Set. This whole art set includes colored pencils, large stencils, papers, and pens.
Children will be excited to bring this kit anywhere as it comes in a handy and durable carrying case. Made from BPA-free and non-toxic plastic, this art set is suitable for kids four years and up.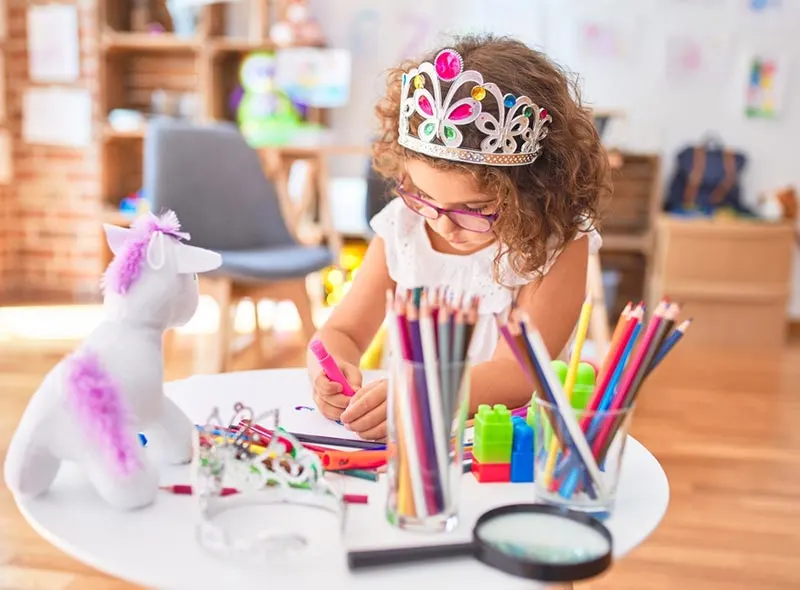 9. 3D Coloring Puzzle
For a truly unique activity, older kids can work on a 3D Coloring Puzzle Set. It provides a variety of activities that can help kids improve their color and spatial awareness, creativity, focus, judgment, and hand-to-eye coordination. First they will color in the patterns, then build a 3D object, such as the Eiffel Tower or an animal.
10. Adventure Girls!
Empower your daughter's creativity, independence, scientific knowledge, and confidence. Perfect for girls ages six to twelve, Adventure Girls! is an exceptional book you can use to teach your children how to be bold, courageous, and a smart leader.
11. Magnetic Mini Tile Art
Magnetic Mini-Tile Art will not just allow your kids ages eight and up to create magnificent works of art, but it will also give them the chance to display it too. The art set is complete with a paint strip, brush, magnets, and tiles. Each tile measures 2in x 2in, which makes it a perfect fridge or locker art.
12. Summer Big Fun Workbook
Do you remember Highlights magainze? They have this Summer Big Fun Workbook which is specially made for the little ones. With this book, 1st and 2nd grade students can review their skills and get a glimpse of what's next on their learning path. It also features some puzzles and fun outdoor activities.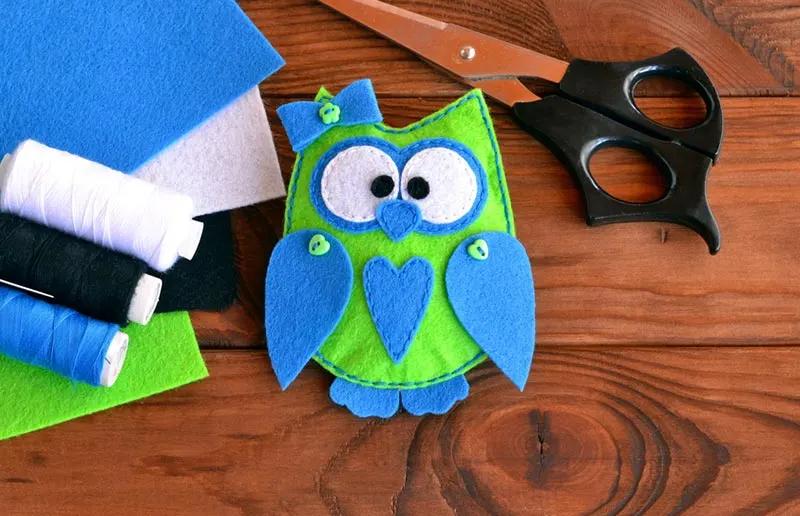 13. Sew Mini Animals
Ideal for children ages eight and above, this Sew Mini Animals craft kit does not require prior sewing experience. It's highly suitable for kids and beginners. Apart from cute animal designs, this sewing kit also includes a detailed 48-page book that provides clear instructions for each project.
14. Magic Scratch Crafts
Looking for a mess free art option for traveling? Magical Scratch Art is a vibrant and colorful papercraft set that will help kids create stunning works of art, gain confidence, and develop their fine motor skills. Kids as young as three can enjoy designing scratch art masterpieces.
15. Pressed Flower Art Kit
The Pressed Flower Art Kit contains everything you need to create pressed flower treasures. Each kit contains a flower press, double-sided tape, a brush, glue, and a detailed instruction manual.
You can use the pressed flower creations in making bookmarks, trinket boxes, greeting cards and anything kids over the age of five can design.
More Learning Activities for Kids: