Want to bring the fun of Fall into your home? Get creative with this 3D paper red apple craft, perfect for kids of all ages (especially preschool and kindergarten)!
Whether you're looking to supplement a homeschool unit or simply want to do something fun with friends and family, crafting these little apples is sure to be a hit.
Plus it's a great way for little ones to develop their fine motor skills through cutting, folding and gluing. Looking for more ideas like this? Don't miss our collection of craft ideas for kids.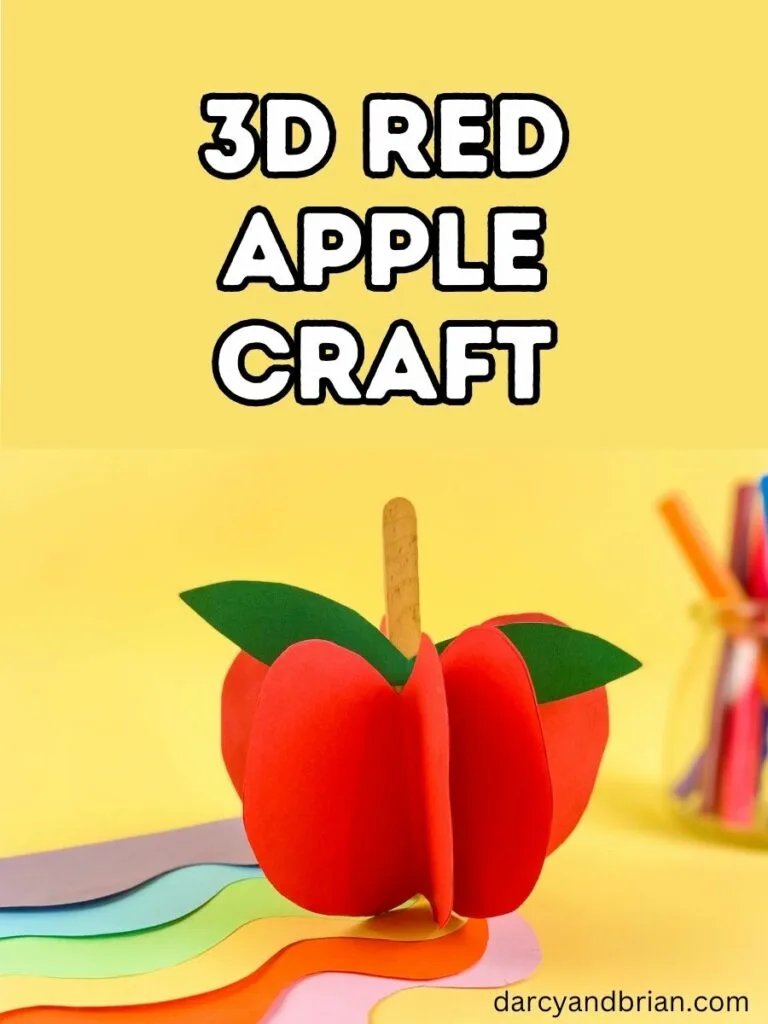 This activity is an easy and engaging way to explore the season in its entirety – from letter recognition (think "A is for Apple!"), holidays like Halloween and Thanksgiving, colors like red, green, and yellow, flavors like sweet cider, and even visiting local farms where apples are harvested.
More Fall Activities for Kids
Need additional engaging and educational activities that are perfect for the fall season? Here are a few suggestion we think you will enjoy:
The Educational Value of Crafting
Crafting activities are more than just fun pastimes for children; they offer a wealth of developmental benefits, especially for young learners between the ages of 4-7 years.
These activities can enhance creativity, improve motor skills, and contribute to cognitive and emotional development.
In addition, crafting can be seamlessly integrated into lessons, positively impacting academic progress and mental well-being.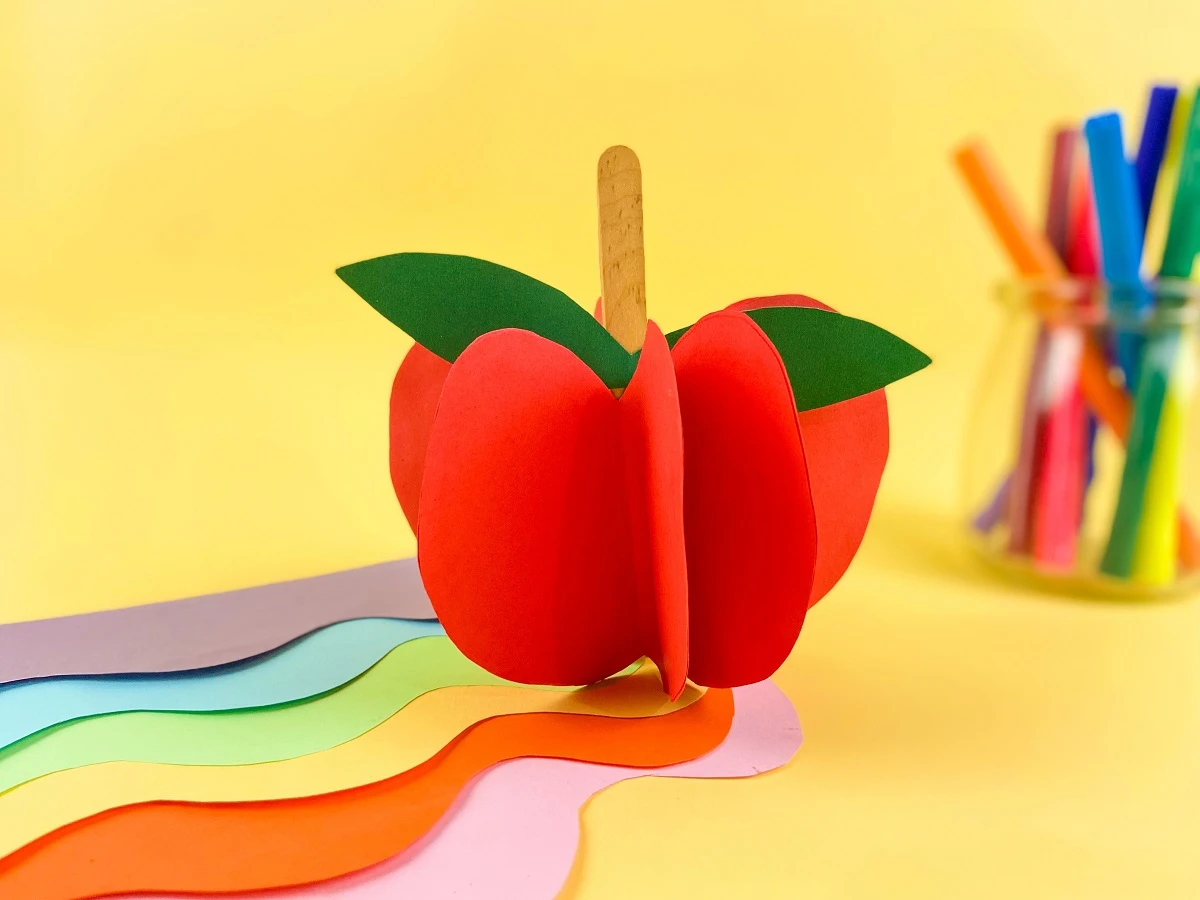 Crafting tasks often require children to cut, glue, fold, or draw, which can significantly improve their fine motor skills.
These skills are crucial for everyday tasks like writing, buttoning clothes, or using utensils.
The development of these skills at an early age can help prepare children for more complex tasks as they grow older.
Books About Apples
Books can be a great way to engage children in learning about topics and themes that may or may not be interesting for them in everyday life. Here are some book suggestions featuring apples that your little one will love.
Ten Apples Up On Top!
Apple Picking Day! (Step into Reading)
Pete the Cat Falling for Autumn
Eating the Alphabet
Hello, World! How Do Apples Grow?
Apples (New & Updated Edition)
Pinkalicious: Apples, Apples, Apples!
Applesauce Day
Red Apple Craft Supplies
From preschooler's to kindergartners – everyone will be delighted as they make their own cool 3D apples.
Plus you don't need any advanced material or tools– just some simple supplies from around the house are all you need – perfect for back to school or letter of the week activities.
This post contains affiliate links. As an Amazon Associate and a participant in other affiliate programs, we earn a commission on qualifying purchases.
How to Make a 3D Red Apple Craft
Fold the red paper in half. Lightly draw the letter "C" along the fold. Try to make them about the same size. You will need about 8 apple shapes.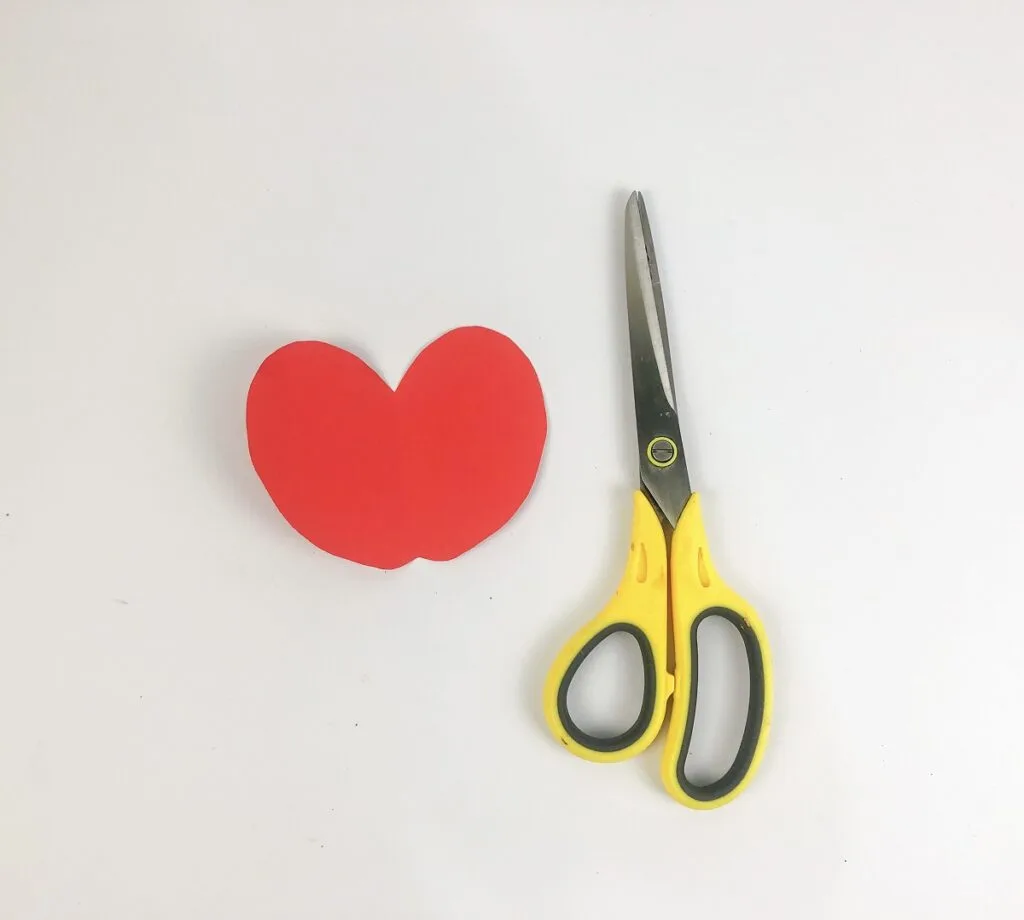 You can also cut out one, then use it to trace and cut the rest the same size. When you unfold them, it will look like an apple shape. Cutting out circles work as well.
Place two of the apple papers next to each other and glue the back of one half to the other apple shape. The fold lines will be at the center of the 3D apple.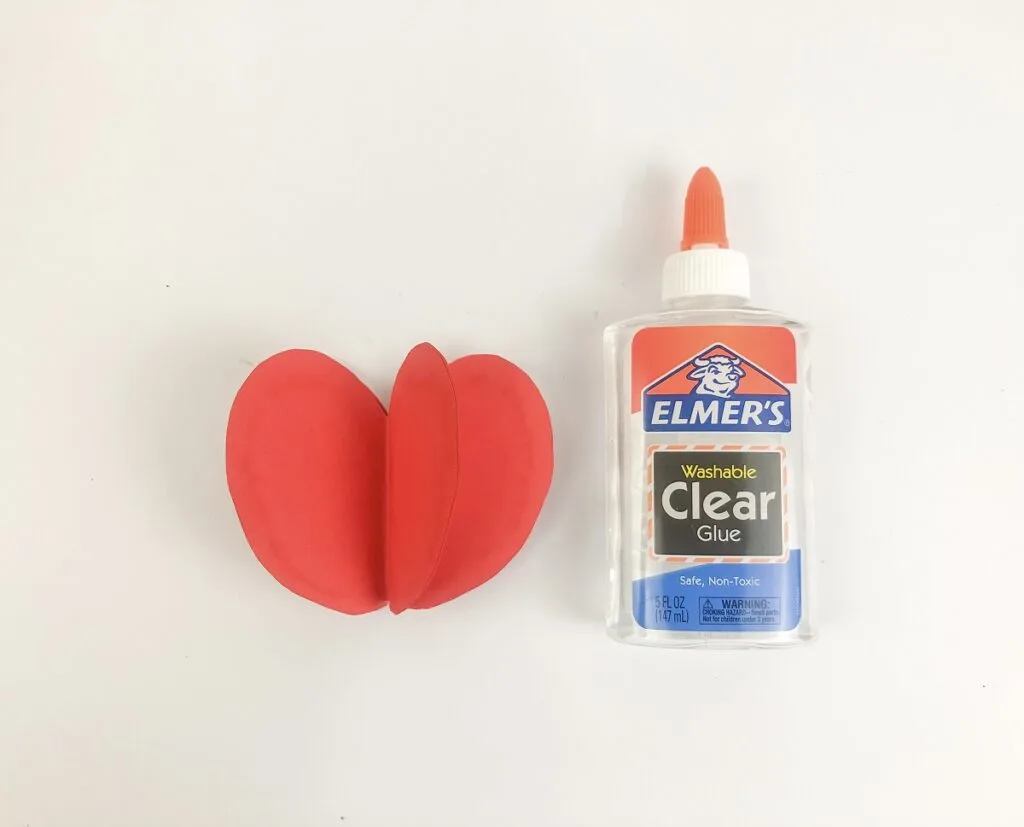 Glue about half of the apples together, then attach the popsicle stick so about half of it is sticking out from the center to create the apple stem.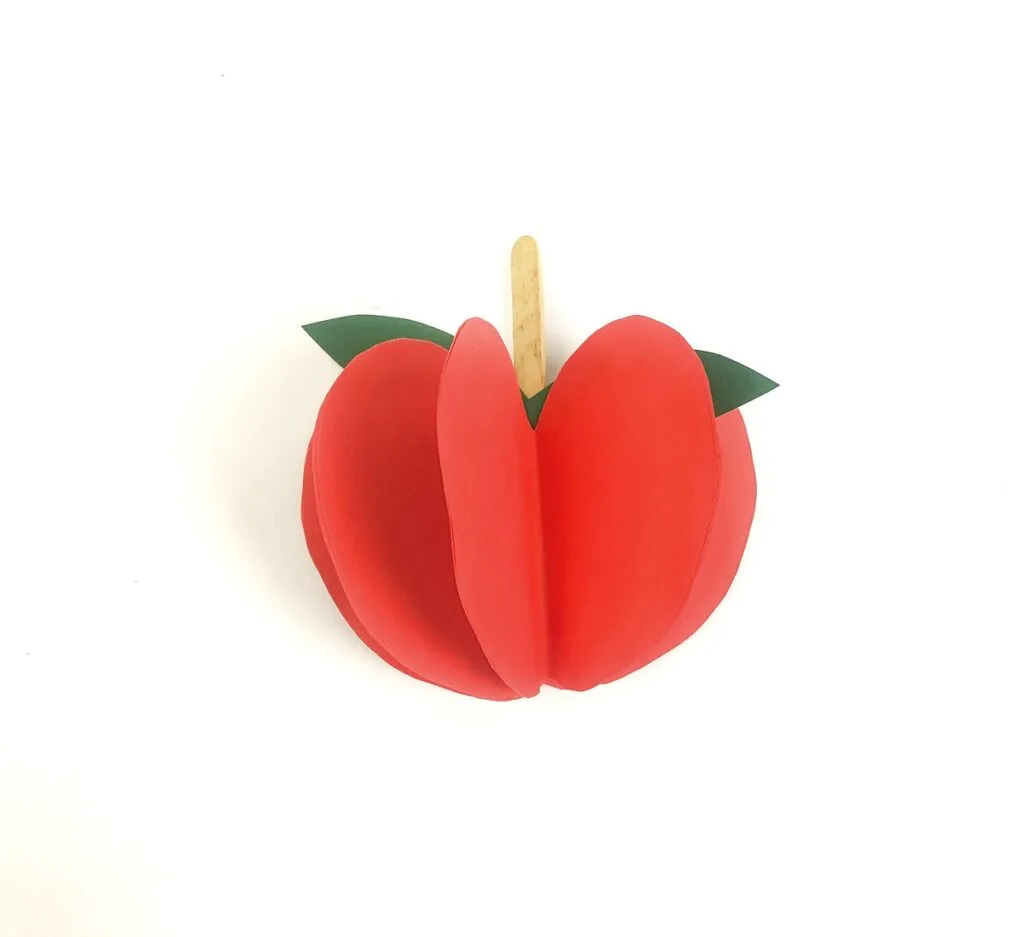 Finish gluing the paper apples together and secure the stem so the apple stands up on its own.
Fold green construction paper and cut out a leaf shape. Unfold it and lay it flat before gluing it to the popsicle stick where it meets the top of the apple.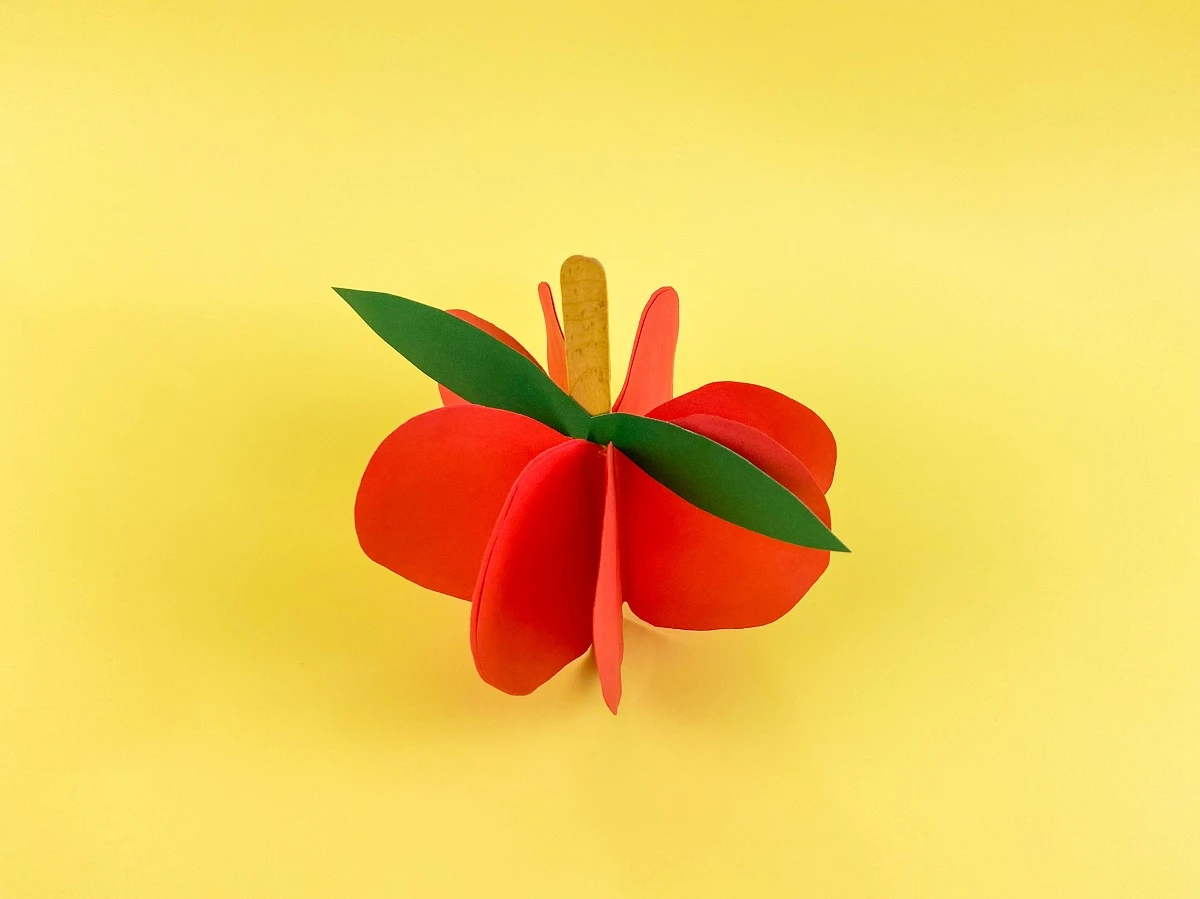 Customizing This Apple Craft
Creating a 3D Red Apple Craft can be an exciting and educational activity for young learners.
This easy, yet engaging craft is perfect for integrating into an apple unit study, making it an excellent choice for both homeschoolers and classroom teachers.
It can be adapted to meet the needs of different age groups by cutting out larger or smaller sized pieces. You can pre-cut the paper for younger children as well as assist them with assembly.
To add a creative touch, you can also try different colors or textures for the apples. For example, you could try making yellow apples out of craft foam.
Incorporating this craft into classroom lessons or themes is a great way to foster enthusiasm and develop children's understanding of the subject matter.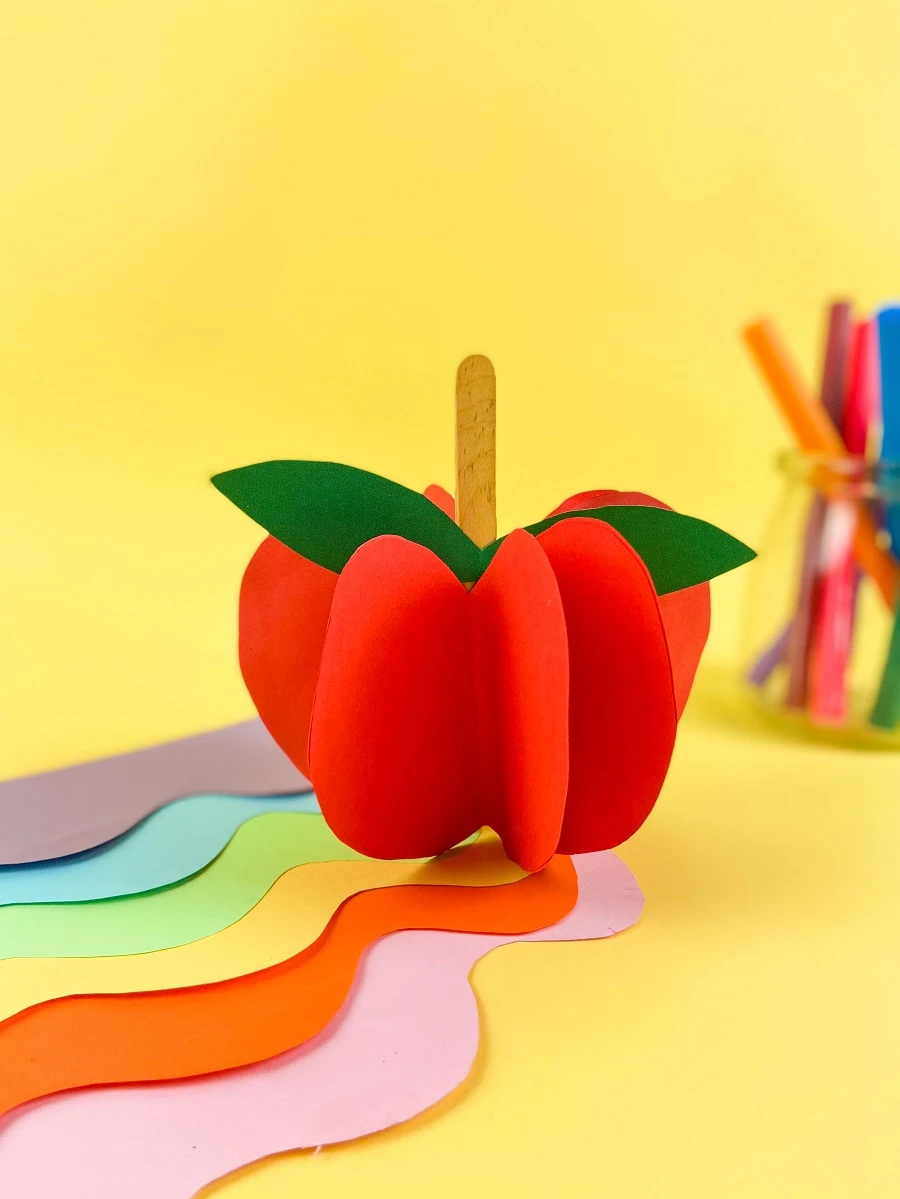 To make this craft even more fun, why not turn it into an apple-picking game?
Simply make several apples in advance in different colors and hide them around the home or classroom. As children walk around, searching for apples, they can practice counting or sorting them.
Additional Apple Learning Activities for Kids
It's no surprise that apples remain one of the most popular fruits among children. With their sweet taste and bright colors, they are sure to bring a smile to any child's face.
To extend this craft and make learning about apples even more fun, try some of the activities below.
Enhance your apple learning experience with our printable cut and paste activity pages. These interactive resources allow you to easily label the different parts of an apple.
Make your own set of apple counting rocks by Creative Family Fun to use as math manipulatives.
Grab the I See Apples printable book from Fun-A-Day which helps children practice early literacy and math skills.
Use these apple counting cards from Stay At Home Educator to work on number recognition, counting, and one-to-one correspondence.
More Apple Crafts for Kids
Apple crafts are not just a fun way to engage your children or students, but they also stimulate their creativity.
These crafts offer an interactive way to learn about apples – from their colors, shapes to their significance in the fall season.
Our A for Apple craft is a delightful and engaging activity that involves creating a simple paper strip apple. Not only does it provide ample opportunities for fine motor skill practice, but it also serves as a charming homemade fall decoration.
Kids will have a blast creating unique apple stamping pop art from Messy Little Monster. It's a great time to discuss different art styles.
Talk about the different parts of an apple and how it makes a great snack when working on this cute apple popsicle stick craft.
Caramel apples are a popular fall treat. Transform a foam craft pumpkin into a cute caramel apple pumpkin with this craft from Fun Money Mom.
Get out the finger paints and have your little one make a handprint apple orchard using their hands and fingerprints to create the trees and apples.
Our 3D Red Apple Craft is an enjoyable, hands-on activity that not only sparks creativity but also helps reinforce essential fine motor skills.
With its versatile nature, it presents an engaging and easy method to incorporate learning into play, making it a must-try in your homeschool or classroom setting.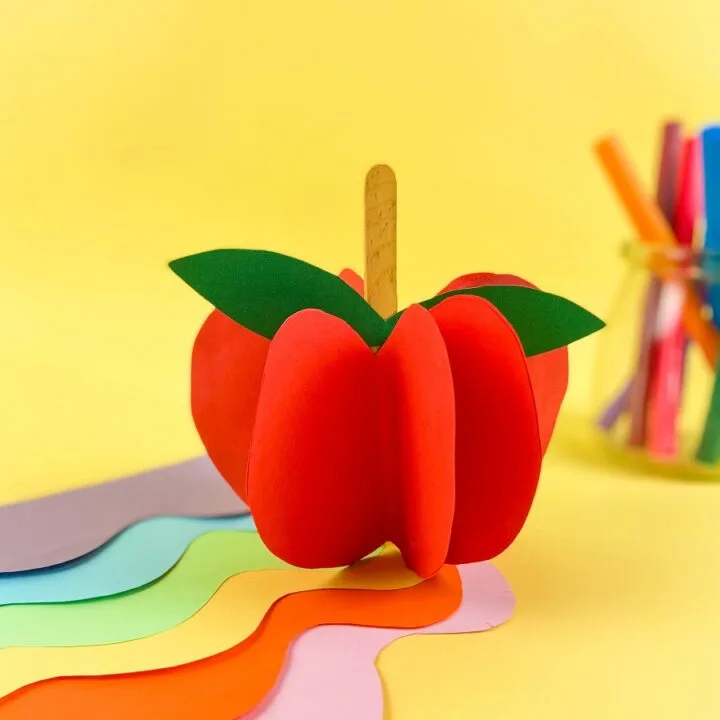 3D Red Apple Craft
Estimated Cost:
$5 or less
This 3D red apple craft is easy for kids to make for back to school or for a fall or apple themed unit.
Materials
Red Construction Paper
Green Construction Paper
Popsicle Stick
Glue
Instructions
Cut 8 apple shapes out of red construction paper.
To easily do that, you can fold the paper in half and starting from the fold line cut a "C" shape. Cutting out circle shapes works too.
Place two apple papers down next to each other with the folded edge facing each other. One side of each apple should be flat against the table and the other side sticking up.
Glue the sides that are sticking up together.
Keep gluing apples together until there are only a couple left. Then glue the popsicle stick in the center of the apples, by the folds. About half of the stick should be visible above the apple.
Finish gluing the paper apples together and secure the stem so the apple stands up.
Cut a leaf shape out of green construction paper and glue it to the popsicle stick near the top of the apple.
Recommended Products
As an Amazon Associate and member of other affiliate programs, I earn from qualifying purchases.