Halloween Spaghetti for Sensory Play
Whether you want to use it for sensory play or serve as a meal, colorful pasta is fun and easier than I thought.
When I was little I remember touching things while blindfolded, such as spaghetti brains and peeled grape eyeballs. (Man, I can't wait for the kids to be a little older for that!) I also remember eating green noodles at a friends house once (but I can't quite remember why). Anyway, I thought this would be fun for both Rissa and Xander since he's eating small pieces of pasta.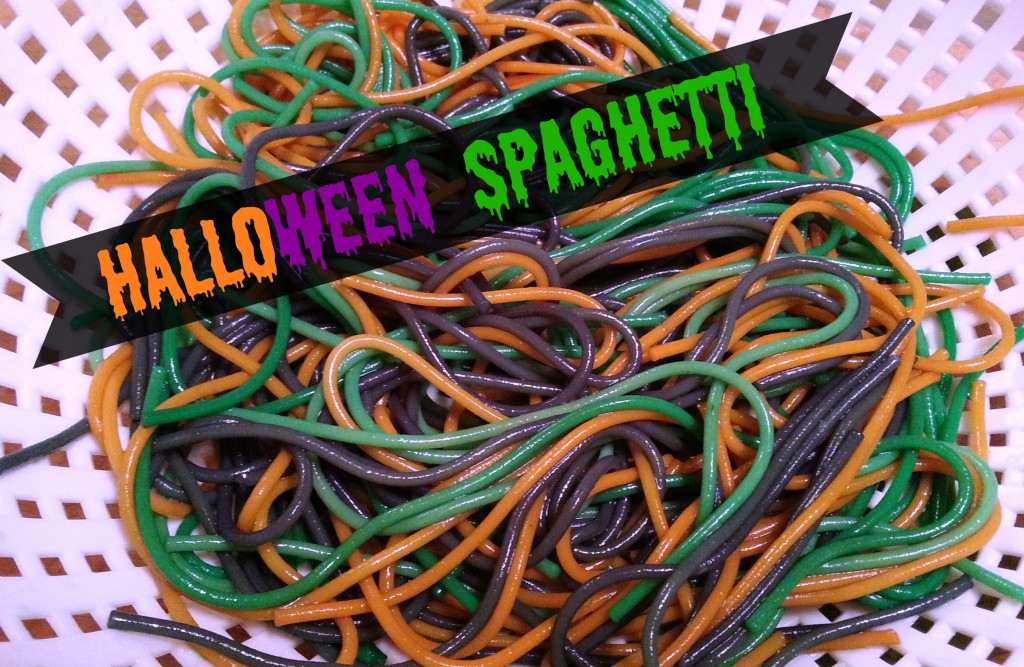 This does require the use of food coloring so again it's up to you if it just to play with or eat. Using the basic instructions for rainbow pasta from Tablespoon I went ahead and made Halloween colored spaghetti.
Green, orange and purple (which almost looks black, doesn't it?).
I boiled my spaghetti for about 10 minutes, drained it and rinsed with cold water.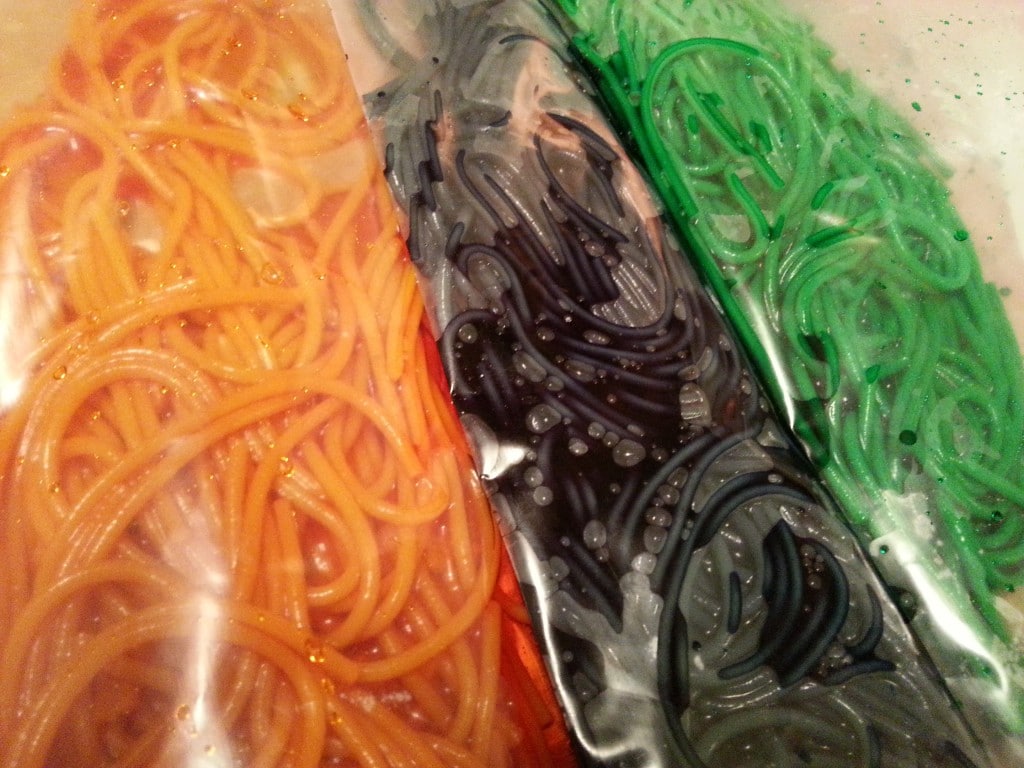 In separate Ziploc bags I squirted food coloring and a couple tablespoons of water. 20 seems to be the optimal number of drops. I used 20 drops of green for green. 15 drops of blue and 5 drops of red for purple. 17 drops of yellow and 3 drops of red for orange.
I sealed the bags, mixed (ahem, shook & squished) the noodles into the colored water and let them sit for a minute or two.
I dumped the noodles back into the colander and rinsed the excess dye off with cold water.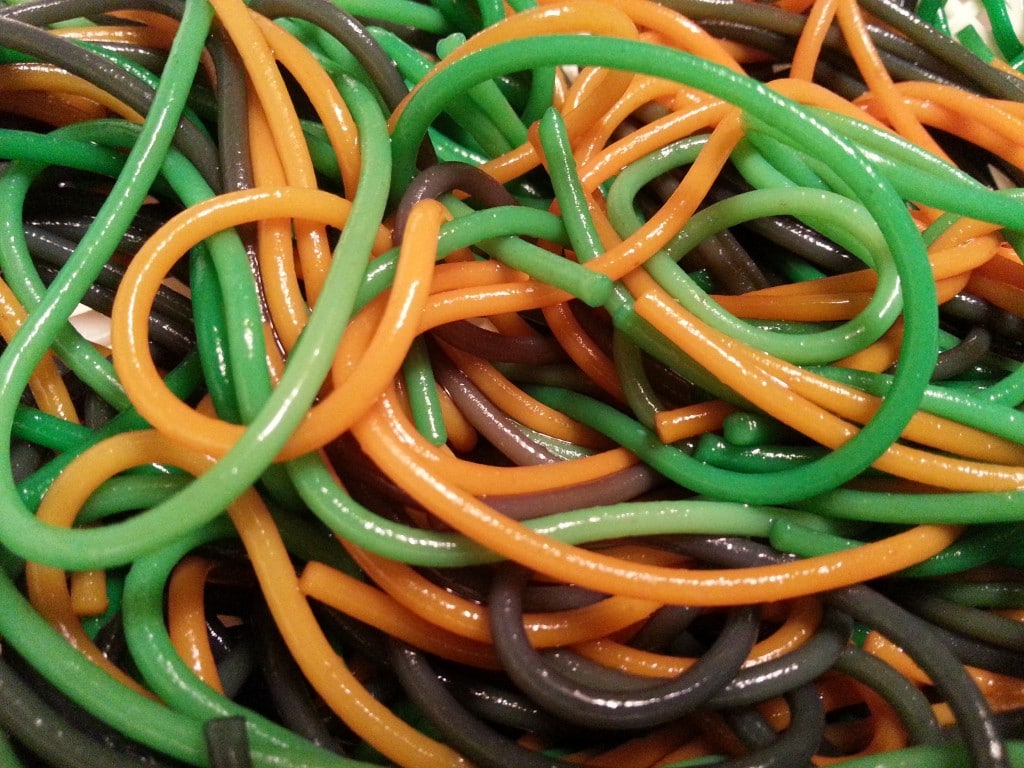 Now you can play with them or heat them back up to serve for dinner!
Check out this fun Halloween spaghetti sensory bin you could set up too.
Subscribe
Get weekly sanity saving parenting tips, recipes, and kids activities.