Looking for Christmas morning breakfast ideas? These pancake recipes are simple, outrageously delicious and don't require complicated cooking skills or appliances.
If you have a stove, a griddle and a spatula, you can make these holiday-inspired pancakes!
What do you eat for Christmas breakfast? Making something special is a wonderful family holiday tradition. And once everyone has eaten, you could send the kids on a Christmas scavenger hunt!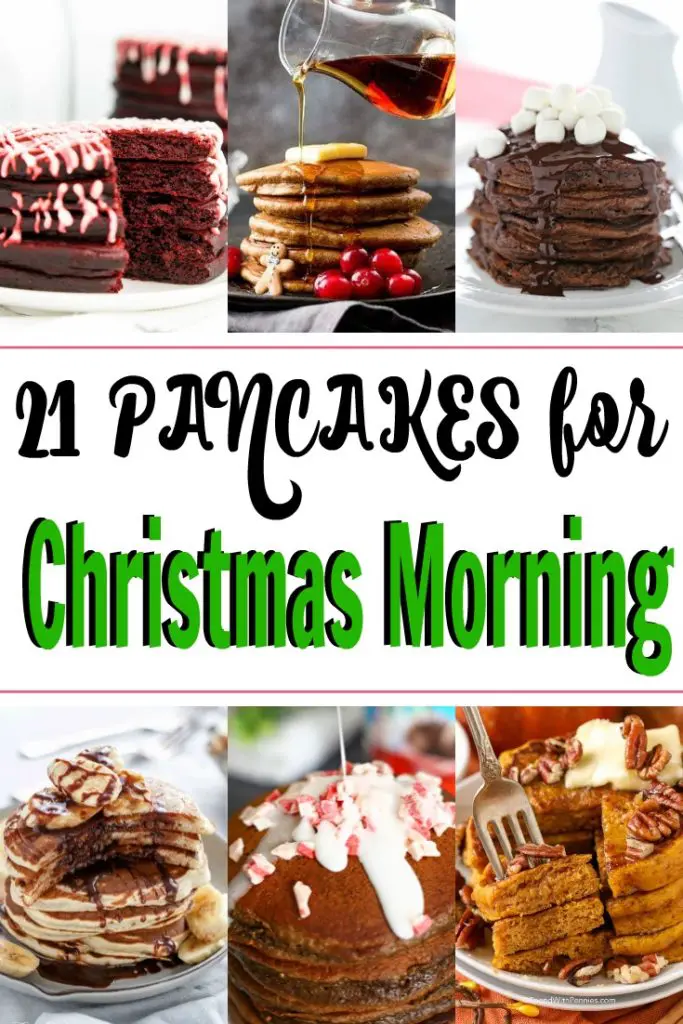 You'll find all the flavors of the season here: cranberries, pears, gingerbread, eggnog, peppermint, pumpkin, pistachios, cinnamon, apples, and even S'mores!
What goes well with pancakes? Well, you'll find tasty syrups to top your stack of cakes with as well as garnishes of fruits and nuts.
Dazzle your family and friends this season with these mouth-watering pancake recipes that are perfect for Christmas!
Want more Christmas morning brunch ideas? Try our vanilla french toast and buttermilk waffle recipes.
21 Pancake Recipes for Christmas
With the holiday season in full swing, you'll want to have this collection of Christmas pancake recipes handy for any occasion where a griddle and pancake batter could be turned into a festive celebration.
More Christmas Ideas: