Are you trying to figure out how to go about Choosing the Best Christmas Tree for your Family?
The debate goes on year after year about whether to choose a real live tree or an artificial tree. Opinions are strong on both sides, but what really matters is what works best for your family unit.
That's why we are giving you some tips on how to make this decision for your family!
Love planning for the holidays? Don't miss these tips on what to get for Christmas early and fun family holiday traditions you can do.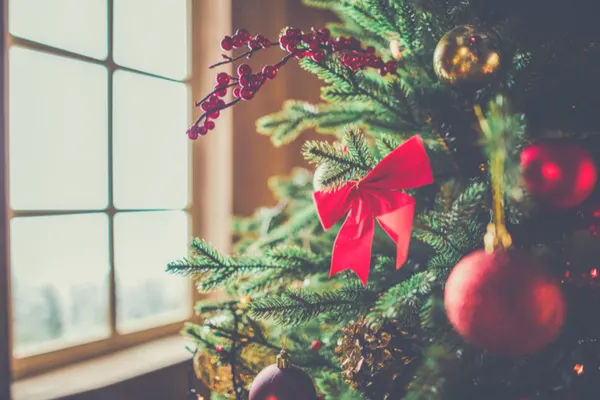 This post contains affiliate links. As an Amazon Associate and a participant in other affiliate programs, we earn a commission on qualifying purchases.
5 Tips for Choosing the Best Christmas Tree
The excitement of Christmas takes off to a whole new level when its time to set up the Christmas tree.
But before you set it up, you have to pick whether or not you're planning to have an artificial Christmas tree or a real one.
There are pros and cons to either choice so just weigh which one would be best for you.
Do you have family members with allergies?
Before you even begin thinking about other reasons to choose a live tree or an artificial tree, you need to think about logistics for your family.
If someone in your family unit has allergies to the popular live tree options, then the answer is pretty clear for you from the start. Allergies can easily be a reason to avoid buying a real tree.
Upkeep during the holiday season
With artificial trees, you don't have to worry about the needles drying out. The needles won't shed on your carpet so you won't constantly be vacuuming them up.
You won't have the hassle of any pets constantly nipping at the needles like with a live tree.
If you don't have a lot of time to do cleanup and make sure your tree is fairing well throughout the season, then choosing artificial may be a better option for your family.

Do you have pets at home?
Real versus artificial can be tough for those with pets inside their home. Choosing the best Christmas tree for your family also includes your fur babies and pets.
Real trees can be a great way for them to get a bit of the outdoors inside, and some families prefer this.
However, it can also be dangerous if your pets tend to chew on trees, or want to climb the tree.
Also, you may want to consider the fact that you will find the potential for bugs that come in on the trees and might cause your pets frustration.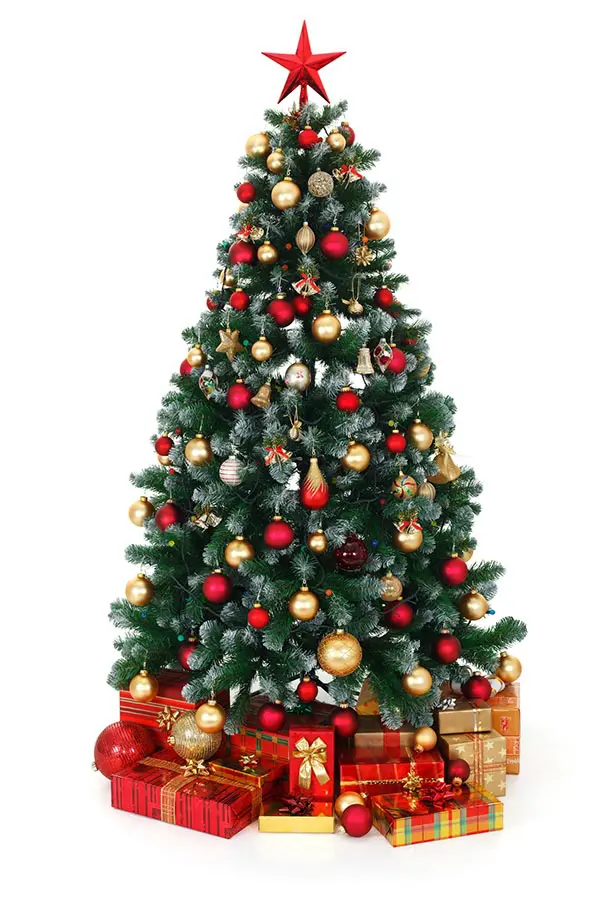 Are you sticking to a lower budget?
Unlike real Christmas trees, you can buy artificial ones during the year and you don't have to wait until the last minute to bring it home.
There are lots of affordable Christmas trees available on Amazon year round.
This simple 6′ artificial Christmas tree is a great option that fits into any budget. They also last for much longer.
So, for example, your $30 investment this year may end up being only a $5 per year investment if that tree lasts for 6 years before needing to be replaced.
Do you love the traditional holiday scent?
On the flip side, real Christmas trees have a wonderful scent. They smell like Christmas!
The limbs are fuller and you won't have a plastic pole poking through the limbs. A real live Christmas tree won't have the fake or plastic look and will be a bit unkempt.
That's the beauty of a natural tree and is often why it is a popular choice.
There are many things to consider when choosing the best Christmas tree for your family. Consider your overall needs, budgets, and family health in this process.
No matter what tree you choose, you are sure to have a gorgeous holiday decorations in your home that will bring about memories for years to come.
More Christmas Tips: