15 Rainbow Recipes for Kids Birthday Parties
Are you planning a magical unicorn or rainbow themed birthday party? Delight your guests with these 15 rainbow recipes.
This list of rainbow foods are perfect for a baby shower too. They are sure to brighten any party!
RELATED: Unicorn Paper Bag Puppet Craft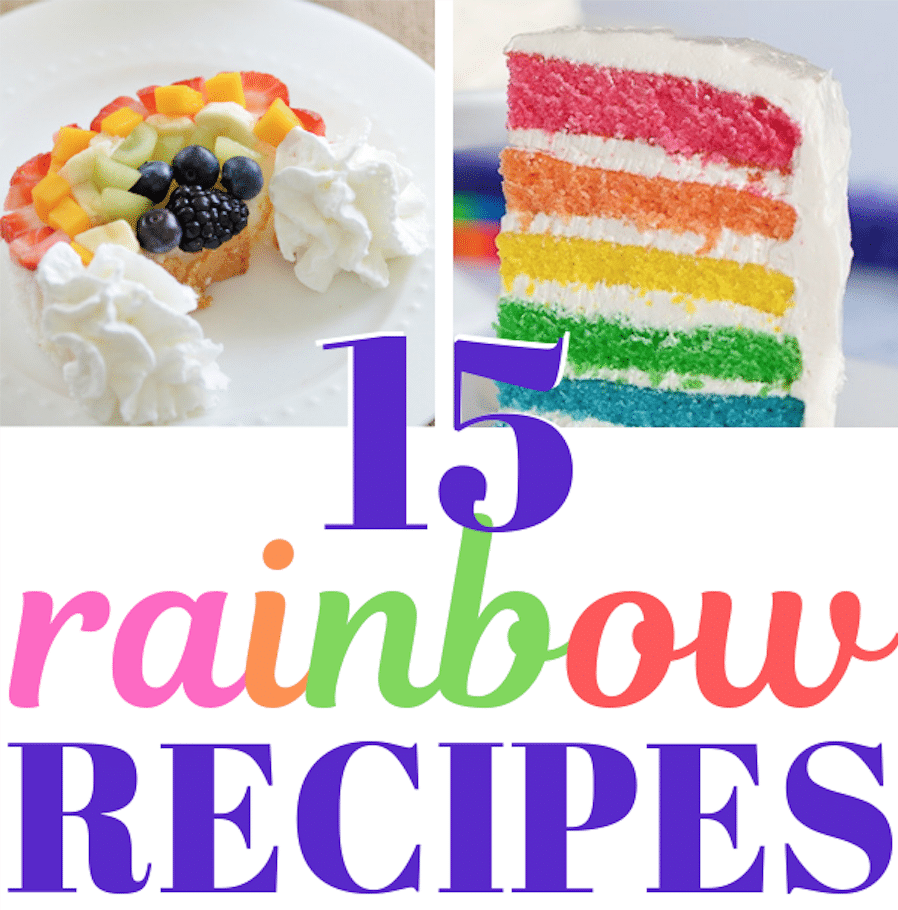 15 Delightful Rainbow Recipes for Parties
You are going to LOVE serving one or some of these rainbow recipes at your next party.
From breakfast to snacks to the all important birthday cake, this list is sure to have something magical for your rainbow themed party.
Rainbow Party Decorations
This post contains affiliate links. We may earn a small commission if you make a purchase.
Now that you have rainbow recipes to make for your kids birthday party, you'll also need some decorations.
Here are a few ideas for you:
We hope these rainbow recipes for parties help inspire you as you plan a rainbow themed birthday party for kids or a magical baby shower.
More magical activities for kids: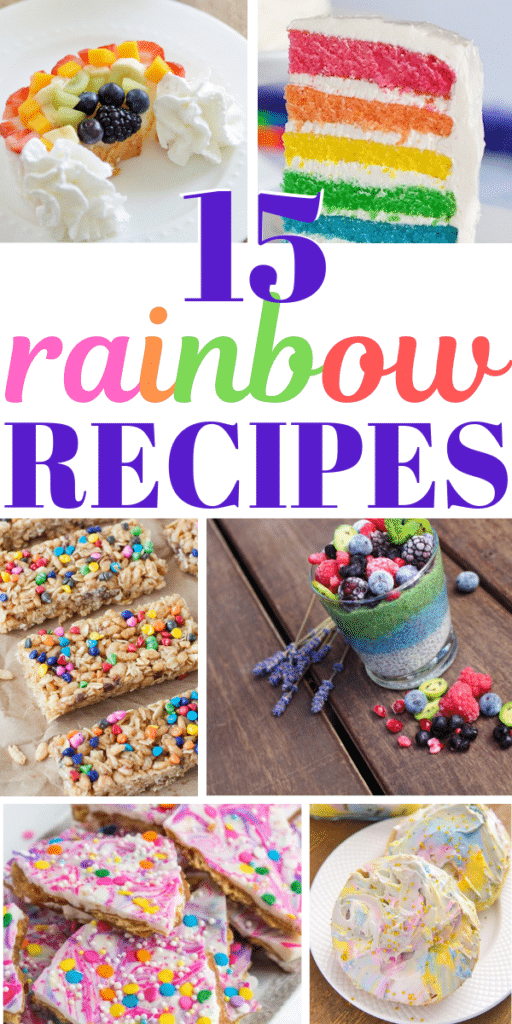 Subscribe
Get weekly sanity saving parenting tips, recipes, and kids activities.