Summer is in full swing, which means it's time to find creative ways to keep the kids entertained. This month, we're sharing a free printable with 30 LEGO building challenge ideas kids can make.
From flip flops to popsicles, the printable includes a variety of summer related items perfect to build throughout June. It's also an excellent option when you need indoor activities for kids on a rainy day.
The printable is free to download at the bottom of this post. It's a great way to keep kids busy for hours while also limiting summer screen time.
They can use the building prompts to inspire their own unique creations and make them however they wish.
More Summer Activities for Kids
Why Are LEGO So Fun?
There's no denying that playing with LEGO bricks is fun. Lots of kids love them! The best part is they are an educational toy too.
Playing with them has several benefits, such as encouraging kids to be creative and use their imagination, problem solving skills, fine motor skills, social skills, and it provides stress relief.
What Should I Make Out of LEGO?
One thing I love is that the building options are limited only by your imagination. There are countless ways to use them, from simple to complex creations, the possibilities are endless.
Kids can use LEGO bricks to try and recreate buildings and things from real life or dream up something completely new.
However, starting from nothing can be tough sometimes, which is why we came up with a list of LEGO ideas for kids. So, if your child has ever asked what they should make, they will enjoy working through this list!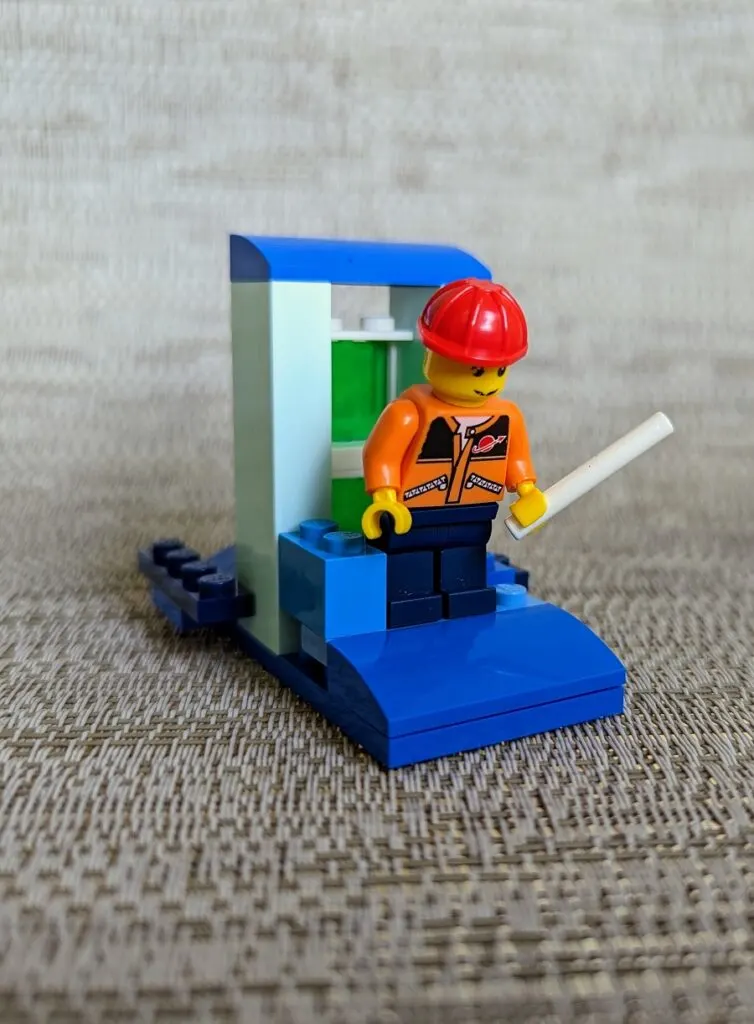 What's Included In This Printable June LEGO Challenge
This printable is simple to print out and use. There are 30 different ideas listed on a single page that are related to June and summer.
Here are a few examples:
Strawberry
Letter S
Ice cream
Fishing
Pool
How to Use This Printable
There are a few different ways you can use this printable LEGO building challenge, such as coloring in the brick or checking it off once it's made.
Since it is a list of building ideas, it is ideal for kids of all ages. You can use the printable with DUPLO, regular sized LEGO bricks, or any other building blocks you have.
Also, kids can work on building each one together or split up the list amongst themselves. They can race to see who builds it the fastest.
Turn it into a game of charades where one person builds something from the list and another person tries to guess what it is.
Another idea is to present their creations similar to a fashion show. Whether they build all thirty ideas or just a few, we hope they have a blast.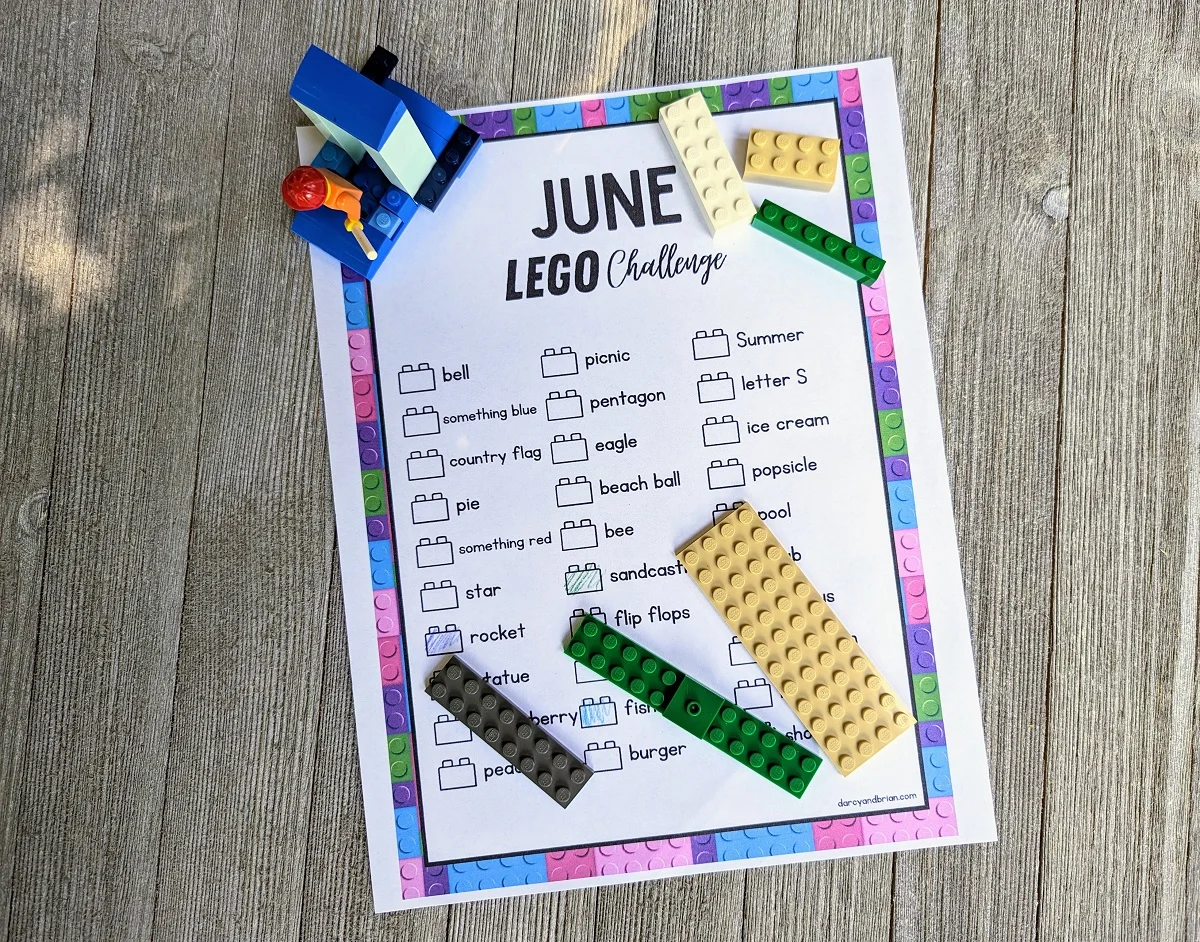 This post contains affiliate links. As an Amazon Associate and a participant in other affiliate programs, we earn a commission on qualifying purchases.
Recommended Items
How to Get Two LEGO Bricks apart
Have you ever had trouble trying to get two LEGOs apart? My kids used to ask for assistance frequently when they first started playing with them.
Trying to get a grip on two small bricks to pull them apart can be tricky!
That's why I highly recommend getting a few of these brick separator tools. It is designed to help you take LEGO bricks apart. This allows kids to be more independent with dismantling their builds as well.
More LEGO Activities for Kids
We hope you enjoy these fun and creative LEGO building ideas!